Bill Gates announces $12 million for universal flu vaccine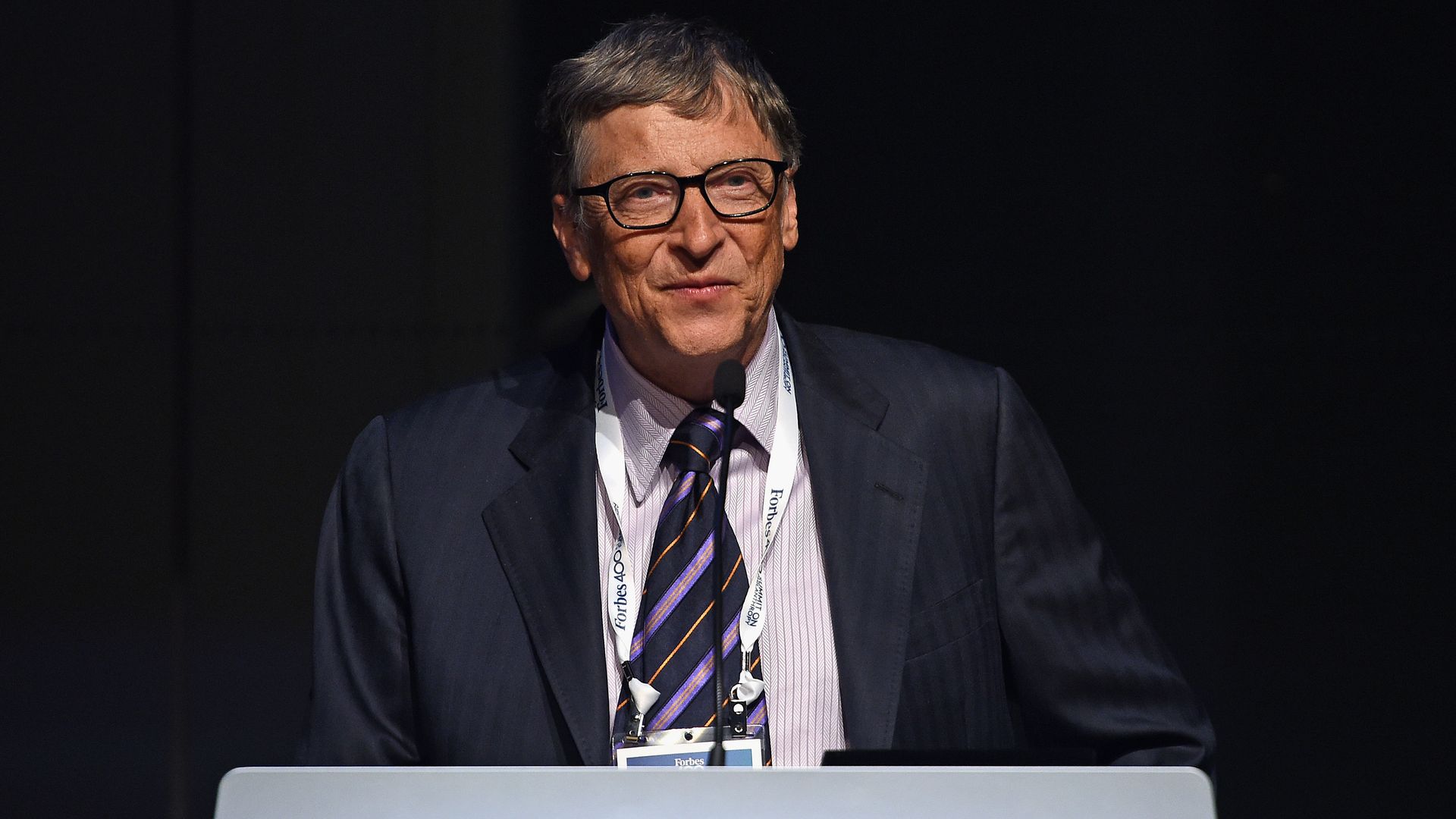 Bill Gates today announced a $12 million "Grand Challenge" to boost the development of a universal flu vaccine, as part of efforts to create a global pandemic response system.
Why it matters: Gates says world leaders need to prepare for the next global pandemic — whether it originates from a bioterrorist attack, new flu viral outbreak or other pathogen — which could have the potential to kill nearly 33 million people in six months, Gates says.
"We can't predict when. But given the continual emergence of new pathogens, the increasing risk of a bioterror attack, and how connected our world is through air travel, there is a significant probability of a large and lethal, modern-day pandemic occurring in our lifetimes."
— Bill Gates giving the
New England Journal of Medicine
Shattuck Lecture in Boston
The seed money: The Grand Challenge is starting with $12 million from the Bill and Melinda Gates Foundation and the Google co-founder Larry Page and his wife, Lucy. As Gates told STAT, the money is just the start of what will be needed. Normal vaccines cost roughly $1 billion to develop, test and manufacture, but one as complex as a universal vaccine will likely cost more, STAT writes.
Universal flu vaccine: Gates says a universal flu vaccine is needed to prevent another outbreak like the Flu of 1918, which killed 50 million people worldwide.
Senator Ed Markey introduced the Flu Vaccine Act in mid-February that would invest a total $1 billion in the vaccine.
Other methods to prepare: The next pandemic may not necessarily be from a new flu virus strain, he says, and other methods to respond may be needed. So researchers are experimenting in other areas, he says, such as other antivirals, monoclonal antibody therapies, RNA and gene delivery systems, rapid diagnoses using CRISP-R, and the power of computing and big data analysis.
U.S. role: Gates called upon the U.S. to play a leadership role in creating a pandemic response system. "The world needs to prepare for pandemics, the way it prepares for war," Gates adds.
Go deeper