The smartphone sales slowdown is real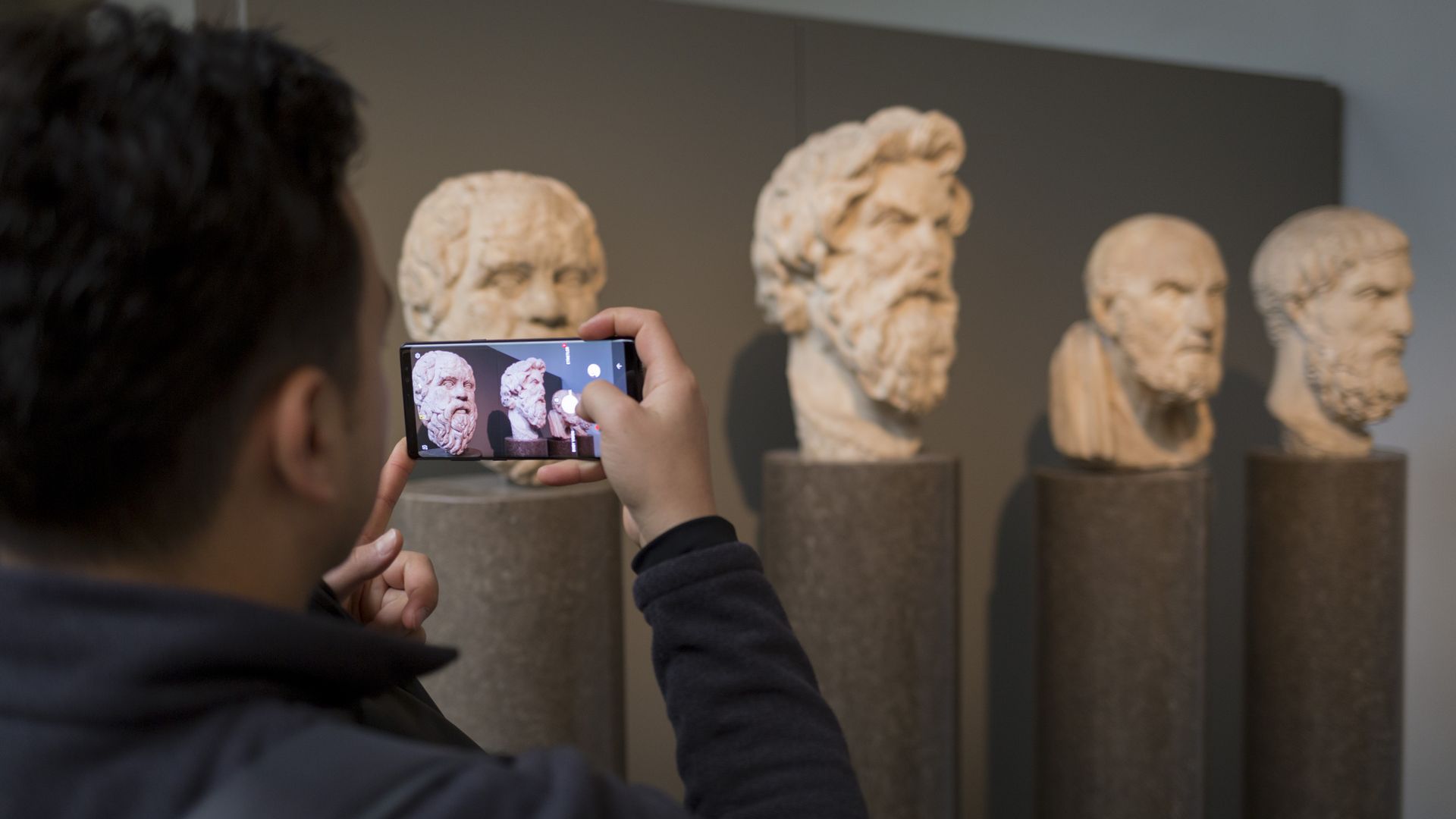 Earnings reports from Samsung and Qualcomm on Wednesday suggest a serious industrywide slowdown in smartphone sales. Samsung's report is especially telling, since it also makes displays and other components for Apple.
Why it matters: The smartphone business is an incredibly crowded space, so a slowdown could lead to even steeper price competition. That's a potential short-term boon for consumers, but could put the hurt on a whole host of technology companies.
Samsung's take: Its written outlook was terse and brief, but damning. Of its own phones, it said "[p]rofitability in the mobile business is expected to decline quarter-over-quarter due to stagnant sales of flagship models amid weak demand and an increase in marketing expenses to address the situation."
Similarly, it cautioned of weak demand in its display and chip businesses, which supply components for both Samsung and its phone rivals, including Apple.
Qualcomm's take: The phone chip giant also predicted a slowdown, cutting its forecast for 3G and 4G smartphones.
The bottom line: Expect lots of promotions for Samsung's phones in the coming months.
At the same time, there have been reports for a while now that Apple is also seeing weak demand. The extent of its issues should become clearer when it reports earnings next week.
Meanwhile, the hardest hit companies could be some of the smaller players as well as big brands that have long struggled, including Sony.
My thought bubble: It's too soon to say the smartphone has passed its peak. But, every big era of tech has followed a fairly predictable arc from introduction to monster growth to dominance and then maturity, saturation, and a slow (but often still profitable!) decline. It was true with mainframes, desktop computers and laptops and no doubt will also be true of smartphones.
Of course, that also raises the interesting question — what will be next?
Go deeper