Big Tech crushes earnings despite backlash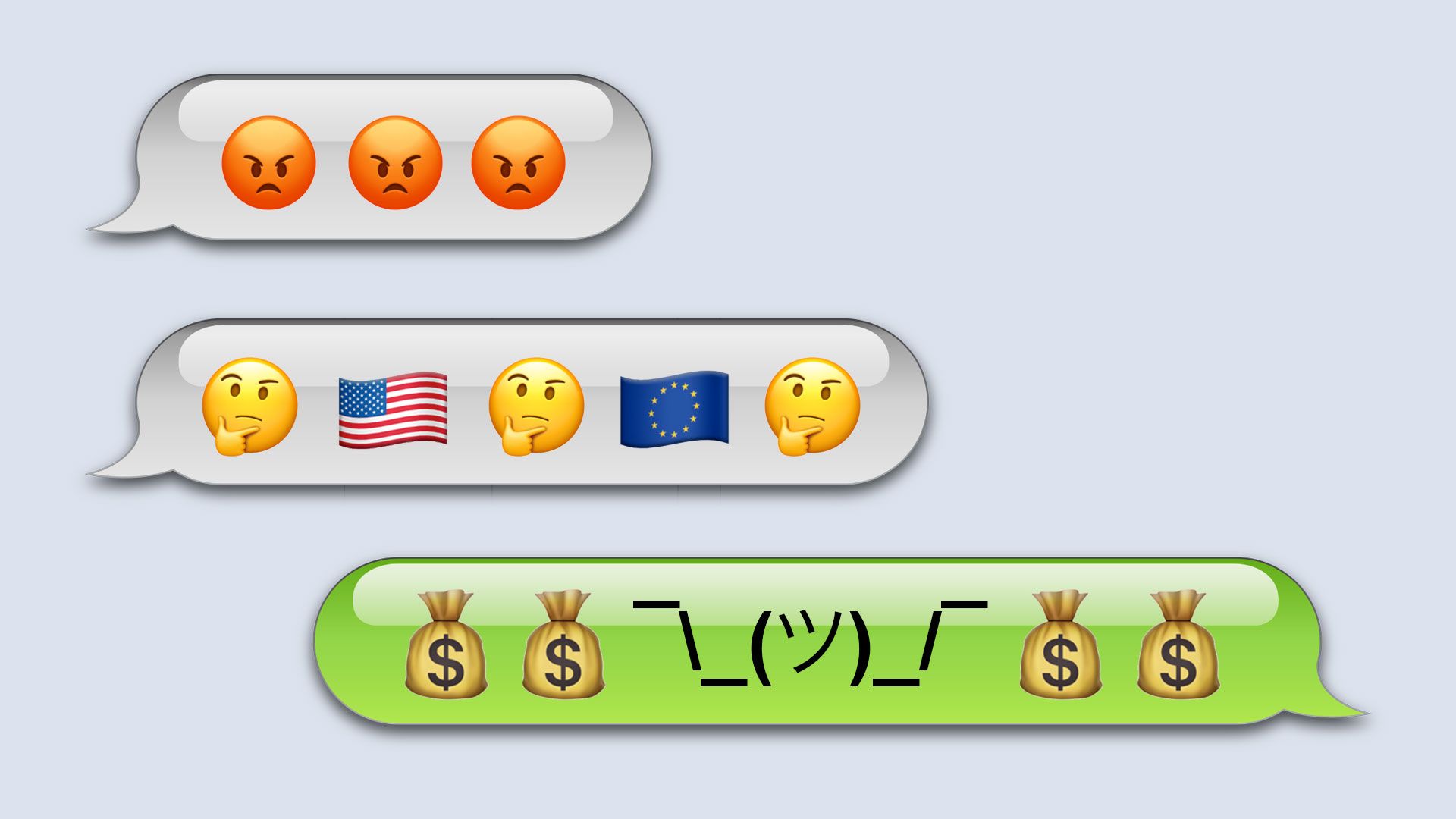 Facebook, Google and Twitter hit record first quarter earnings this week, despite pressure from Washington and Brussels to rein in their power. 
Why it matters: Advertisers and users have largely shrugged off the scandals surrounding user privacy, consumer safety and election meddling. Meanwhile, the companies still face hearings and investigations, but it's unclear if significant regulation will follow.
Facebook and Twitter both saw significant jumps in their user bases, despite social media campaigns to abandon the services, include the viral #deletefacebook movement.
Facebook added 50 million daily active users this quarter, and 67 million monthly active users. Twitter added 6 million monthly active users.
YouTube continued to post strong growth for the quarter, despite dealing with controversies around terrorism videos, child pornography and other inappropriate content. Individual content creators continued to do well, too. "Over the last year, (YouTube) channels earning six figures annually grew more than 40%," said CEO Sundar Pichai.
Privacy concerns have not appeared to put a dent in these companies' profits.
Most analysts predicted that these companies would meet revenue and growth expectations, and only a few advertisers publicly acknowledged that they were dropping these companies from their marketing plans.
Similarly, Mark Zuckerberg said in an interview before his congressional hearings that the Cambridge Analytica scandal had not had any meaningful effect on the company's business or user behavior.
Yes, but: Despite meeting investor expectations on growth, all three companies have seen volatility in the stock market.
In fact, Facebook and Alphabet's stock both are down significantly from the beginning of Q1. (Facebook's stock is down 10%, while Alphabet's stock is down 4.71%. Twitter's stock is up 24.31%.)
Brian Wieser, senior research analyst at Pivotal Research Group, has rated both Facebook and Twitter as sell stocks.
"Techlash" headlines have mostly taken hold in response to chatter about curbing the anti-competitive power of these companies.
But Congress is unlikely to pass meaningful legislation and the Federal Trade Commission, which has opened up an investigation into Facebook, won't fine the company out of business.
The primary threat to big tech's bottom line comes from Brussels, which has imposed aggressive antitrust fines and data privacy regulations.
What's next? Tech companies will face the consequences of Europe's sweeping data privacy law, GDPR, which goes into effect in late May. But many analysts suggest that GDPR may actually favor the bigger tech companies because they are better positioned than smaller rivals to afford compliance measures.
Go deeper