Updated Apr 26, 2018 -

World
Pompeo will visit Jerusalem next week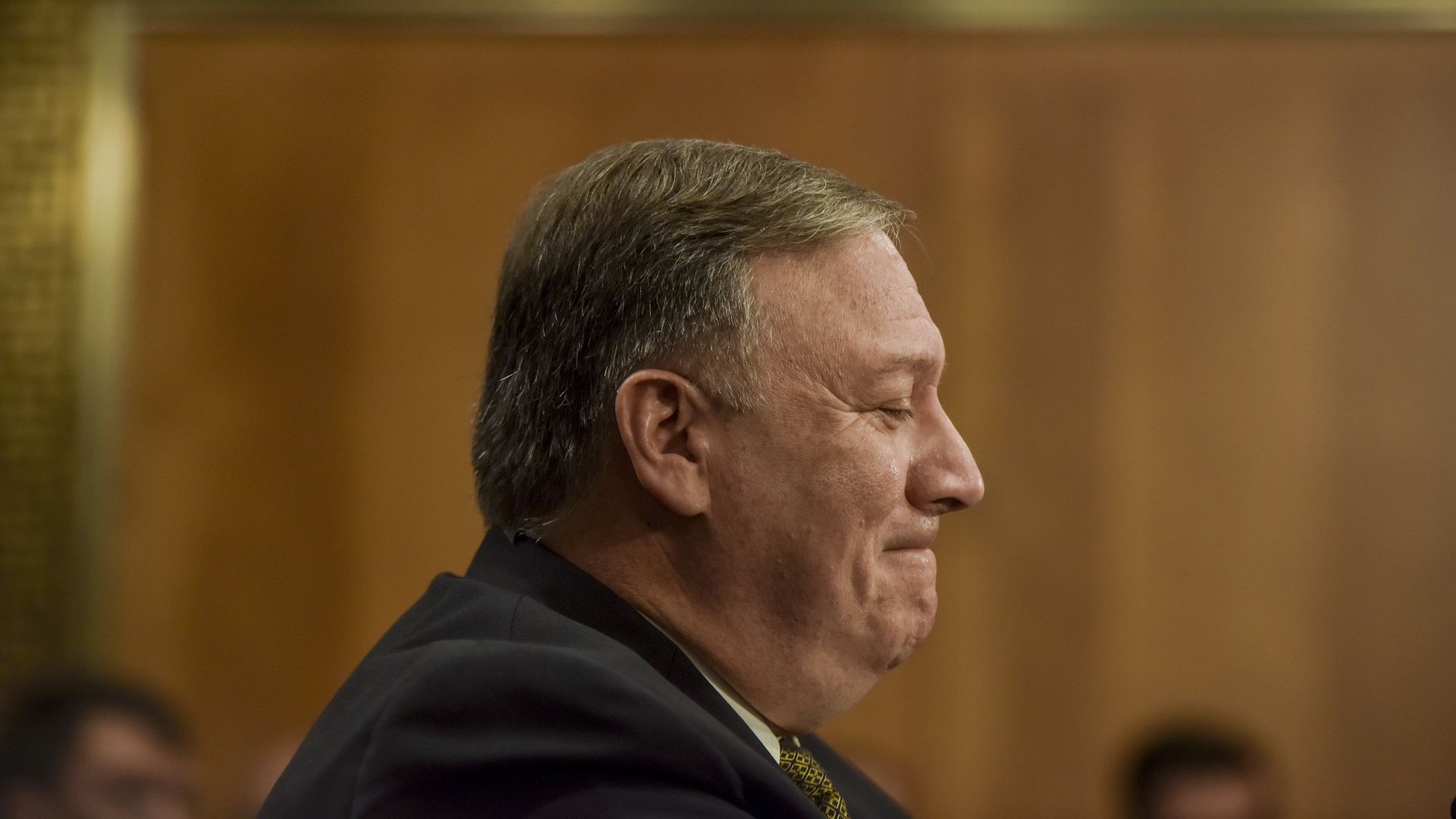 Mike Pompeo, who was confirmed as Secretary of State today, will visit Israel on Sunday as part of his first trip in this new role, Israeli officials told me and a senior State Department official has confirmed.
Why it matters: Pompeo's decision to include Israel in his first trip abroad as Secretary of State is important because his predecessor Rex Tillerson visited Israel only once when he accompanied President Trump in his May 2017 visit. Tillerson never came to Israel on his own and had a very minor role in the U.S.-Israel relations during his year in office.
The state of play: Axios' Jonathan Swan reported yesterday that Pompeo will fly to Brussels to participate in a NATO meeting. Israeli officials say that one of his next stops after Brussels will be Jerusalem, adding that Pompeo is expected to meet Prime Minister Benjamin Netanyahu and other senior Israeli official to discuss regional issues.
Pompeo has been heavily involved with Israel during his tenure as CIA director. Israeli officials say he visited Israel three times during the first year of the Trump administration to meet with both Israeli and Palestinian intelligence chiefs. Pompeo had a very close relationship with Director of Mossad Yossi Cohen.
Pompeo also had a close relationship with the director of the Palestinian intelligence service, General Majed Faraj. During the early days of the Trump administration, Pompeo was sent by President Trump to establish dialogue with Palestinian leadership.
Palestinian leadership has suspended all contacts with the White House since President Trump's December decision to move the U.S. embassy in Israel to Jerusalem. Pompeo's relationship with the Palestinian intelligence chief might provide an opening and an opportunity to renew U.S.-Palestinian dialogue, though the State Department official said Pompeo's schedule does not include meetings with Palestinian officials at the moment.
Go deeper