Yahoo, AOL forcing users into arbitration for disputes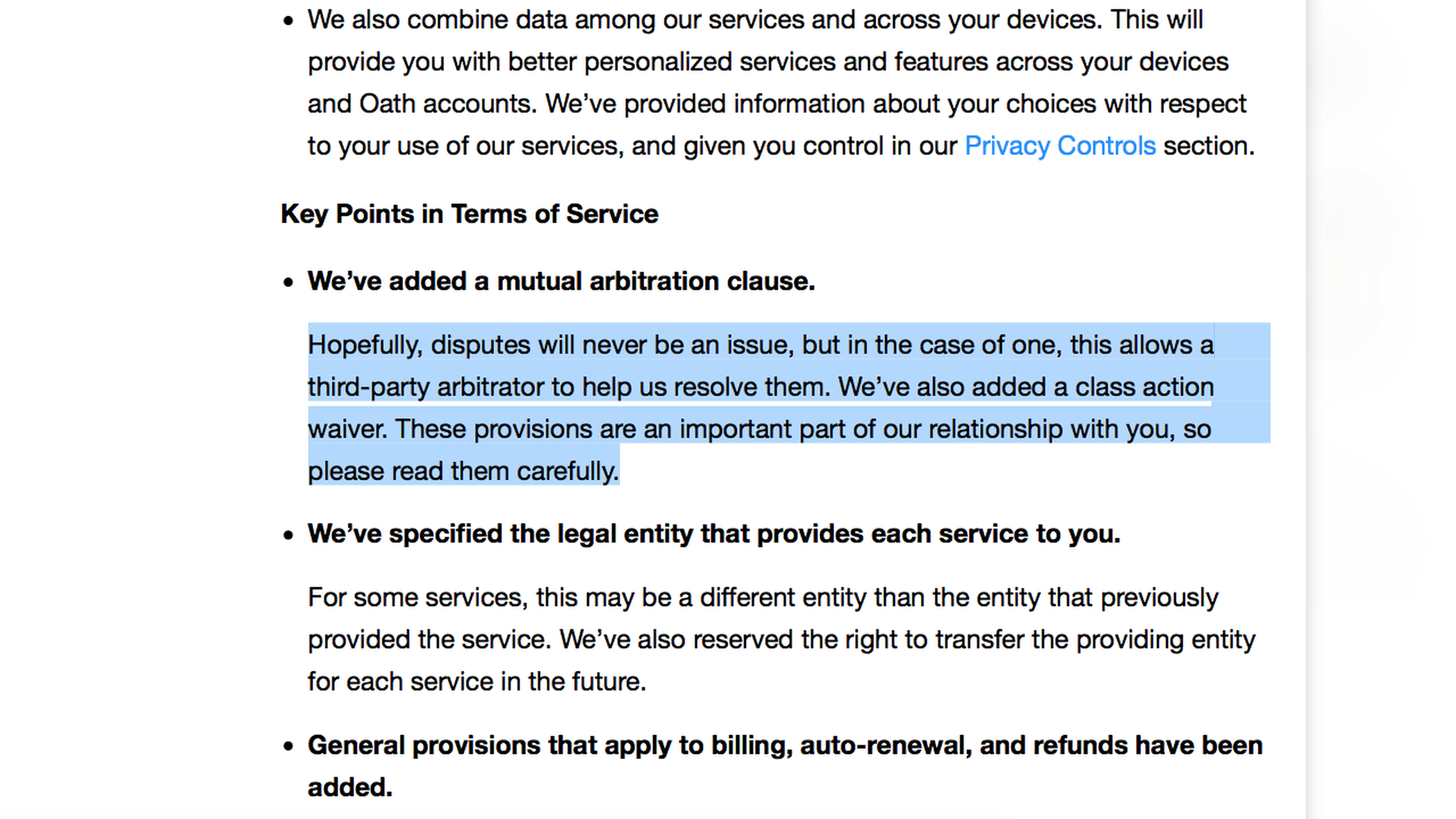 Verizon's Oath unit, which includes Yahoo, AOL and other media properties, is making a change that requires users to give up their right to be part of class action lawsuits. All disputes will have to be handled through arbitration, according to its revised terms of service.
Why it matters: Yahoo, as you'll remember, has had some data breach issues in the past. Litigating such matters as an individual consumer, even through arbitration, is impractical.
"Hopefully, disputes will never be an issue, but in the case of one, this allows a third-party arbitrator to help us resolve them," Oath says in a summary page explaining the move. "We've also added a class action waiver. These provisions are an important part of our relationship with you, so please read them carefully."
A Yahoo representative was not immediately available to explain the rationale for the new policy.
Why it's changing: The new dispute policy is part of broader terms of service changes going into effect immediately for new users and as of May 25 for existing ones.
While lots of companies are making changes ahead of that date to comply with a new European data protection law known as GDPR, the arbitration clause is specific for U.S. users.
Go deeper