Trump voters were most worried about what comes next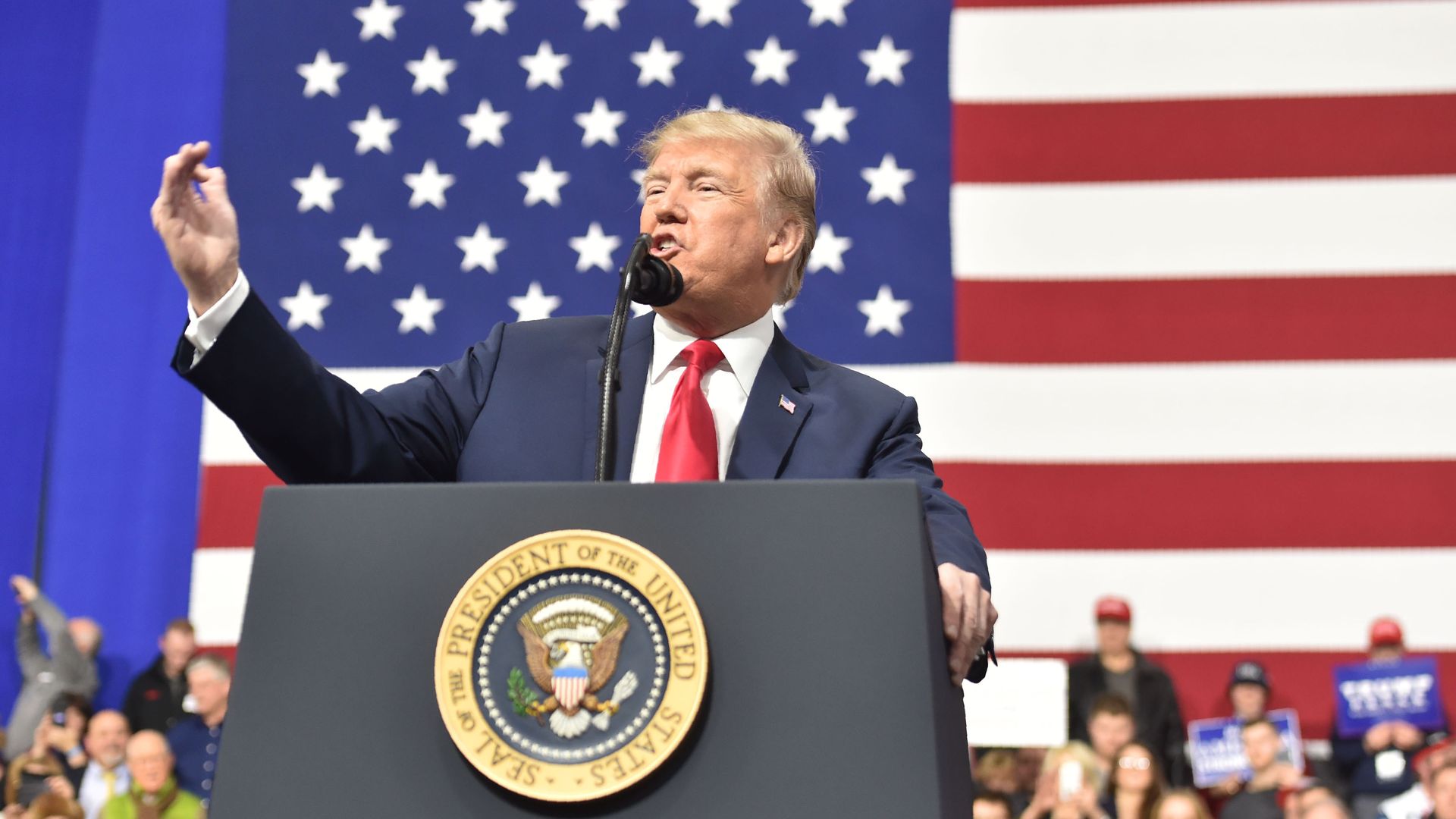 A new academic study finds that Trump voters' anxiety was driven more by fear of what may come than by anger over the past, according to a New York Times account by Niraj Chokshi that shot to #1 on the site's Most Popular list.
The big picture: Economic anxiety was cited as a reason why Trump voters supported him despite any misgivings or doubts they had about him, but this study suggests that may not have been the case.
"A study published on Monday in the Proceedings of the National Academy of Sciences [suggests that w]hite, Christian and male voters ... turned to Mr. Trump because they felt their status was at risk" and they felt "a growing sense of racial or global threat."
"The study is not the first to cast doubt on the prevailing economic anxiety theory."
"[T]he findings revealed a fear that American global dominance was in danger, a belief that benefited Mr. Trump and the Republican Party."
Be smart: The trends feared by Trump voters have only accelerated, adding to his hold on a base that has stayed rock stable.
Go deeper