Israel wants Russia to remove pro-Iran militias from Syrian border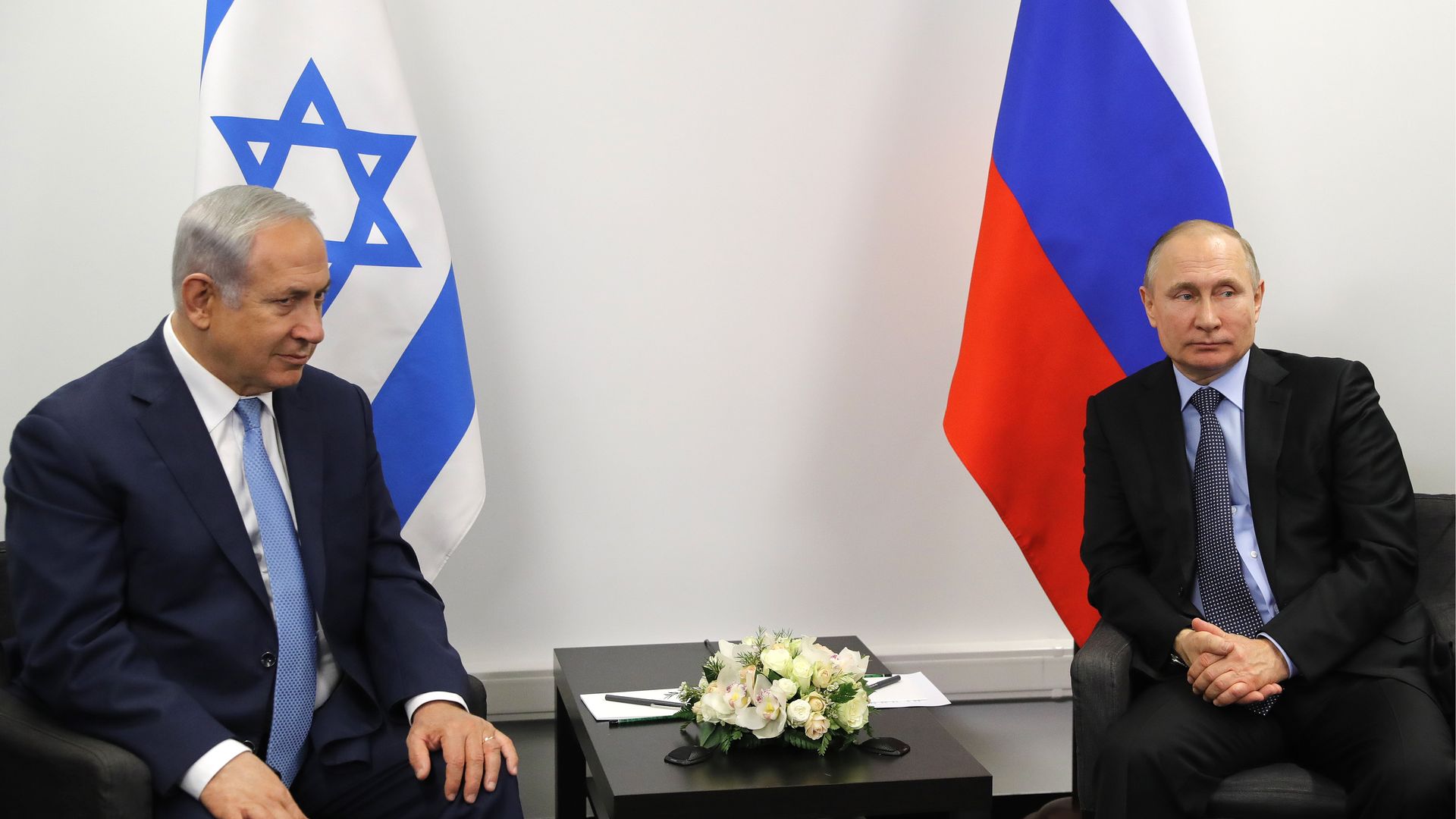 Israel has approached Russia several times in the last few weeks to demand that they meet their obligations under a cease fire deal signed with the U.S. last November by preventing pro-Iranian militias from entering a buffer zone on the Syrian-Israeli border.
Why it matters: The protests show Israel's growing nervousness over the Iranian buildup in Syria. Recent flashpoints between Israel and Russia in Syria are also making it harder for the countries to maintain close coordination.
Israeli officials told me the message has been passed to the Russians by the Israeli ambassador to Moscow, by Israeli defense officials and at a senior political level.
The backdrop
Last November, Russia the U.S. and Jordan signed a cease fire deal in southern Syria which established de-escalation zones on the Syrian-Israeli border and on the Syrian-Jordanian border. As part of the deal, a buffer zone was to be established which Pro-Iranian forces would be excluded from.
According to the deal, the Russians were the responsible for enforcing the zone. But Israeli officials told me that's not happening at all. They claim pro-Iranian Shiite militias and Hezbollah elements are inside the buffer zone in violation of the deal.  
The Israeli message: The presence of pro-Iranian elements near the Israeli border would lead to an escalation that undermines the ceasefire deal. The Israeli officials said that despite the protests, the Russian haven't taken any action
Go deeper