Iran rejects idea that Macron and Trump can draw up "new deal"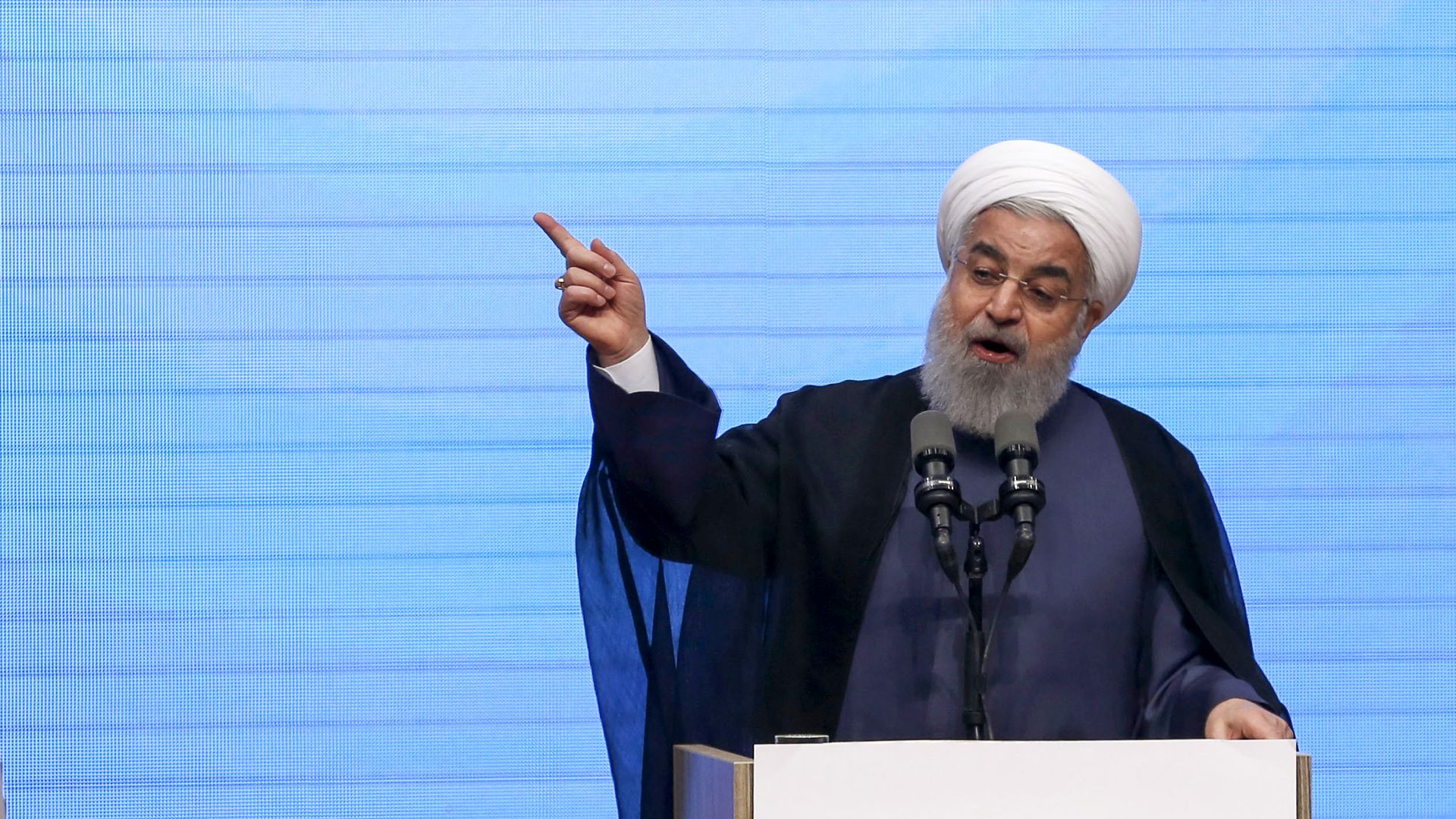 Iran's President Hassan Rouhani is questioning the West's "right" to renegotiate the terms of the Iran nuclear deal after President Emmanuel Macron laid out the framework for a "new deal" in a press conference with President Trump, per the BBC.
The big picture: Macron said the new deal would extend the duration of the 2015 agreement, restrict missile tests and contain Iran's regional influence. He and other European leaders are trying to reach a solution that would keep Trump from pulling the U.S. out of the nuclear deal. Rouhani hit back by saying the U.S. and France can't change a seven-party agreement alone, and that Trump doesn't have "any background" in politics, law or international treaties.
Go deeper