Comcast unveils $31 billion bid for Sky, battling Fox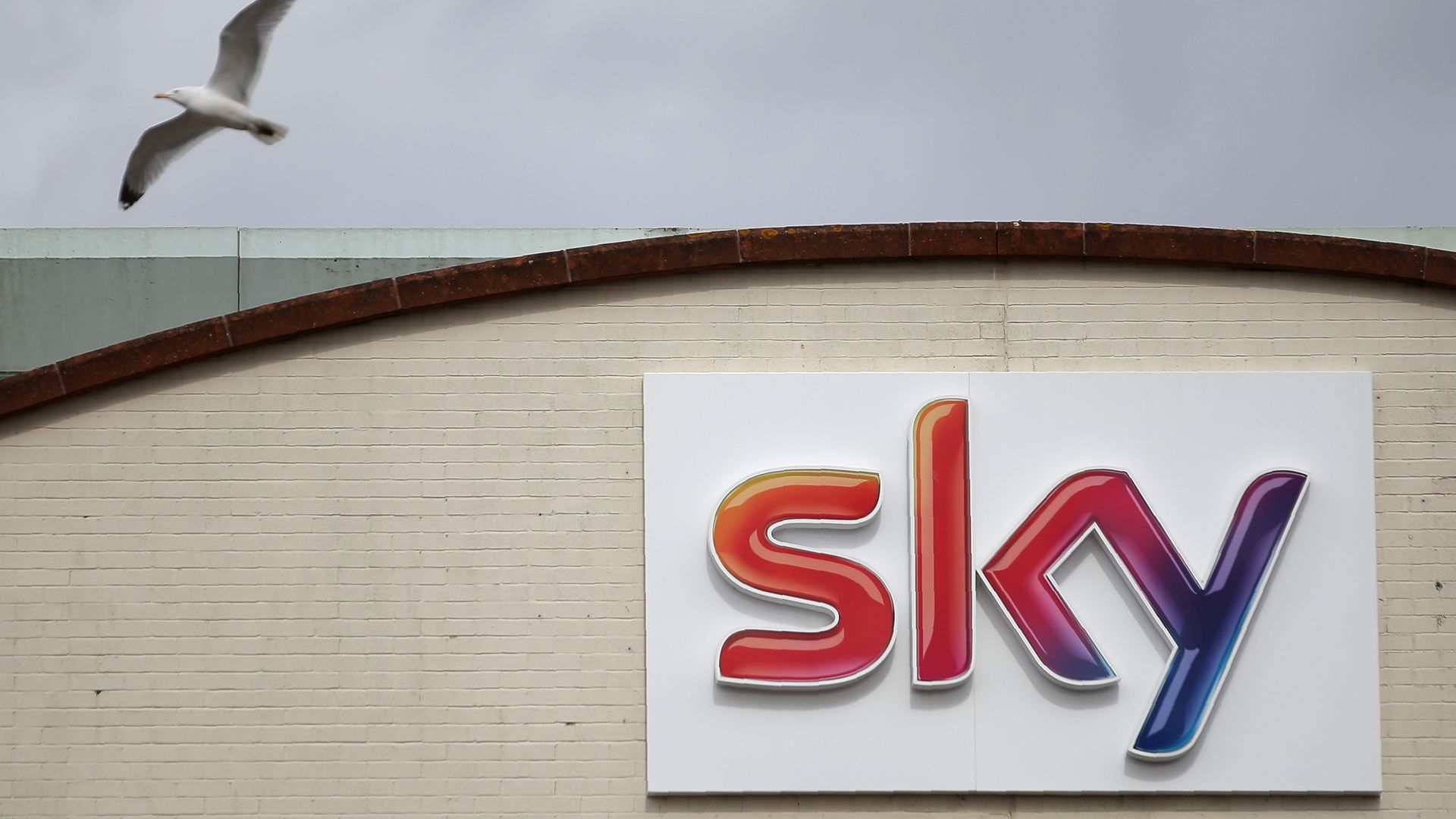 Comcast today announced a $31 billion takeover bid for European television giant Sky, which subsequently pulled its support for an already agreed-upon deal with 21st Century Fox. Comcast's bid was 16% higher than Fox's, on a share vs. share basis.
The big picture: For Comcast, interest in Sky is a no-brainer. The U.S. telecom giant needs streaming assets to compete on a global stage against tech behemoths like Netflix.
This is pretty bad news for Fox, which already was dealing with regulator concerns that owner Rupert Murdoch holds too many UK assets. Two weeks ago it submitted a proposal to the UK's competition authority to sell Sky to Disney if it would help ease media plurality worries.
Sky has over 20 million customers in Europe, a streaming component and a news component.
Comcast previously attempted to get streaming assets via a U.S. merger 21st Century Fox (which it's now ironically bidding against for Sky), but recent reports show that Fox execs shied away from its proposal, even though it was higher than Disney's, due to regulatory concerns.
Given those circumstances, Comcast's other viable acquisition option is to try to pick off Sky as a streaming opportunity by itself, which is the direction it's moving in.
What they're saying:
Comcast president Brian Roberts: "We have long believed Sky is an outstanding company and a great fit with Comcast. Sky has a strong business, excellent customer loyalty, and a valued brand."
21st Century Fox says it remains committed to its recommended cash offer for Sky announced on 15th December 2016 and "is currently considering its options." The company says a further announcement will be made "in due course."
Sky has yet to comment, although it's previously vocalized support for Fox's bid.
Go deeper