Chinese AI is half as good as U.S. capability, report says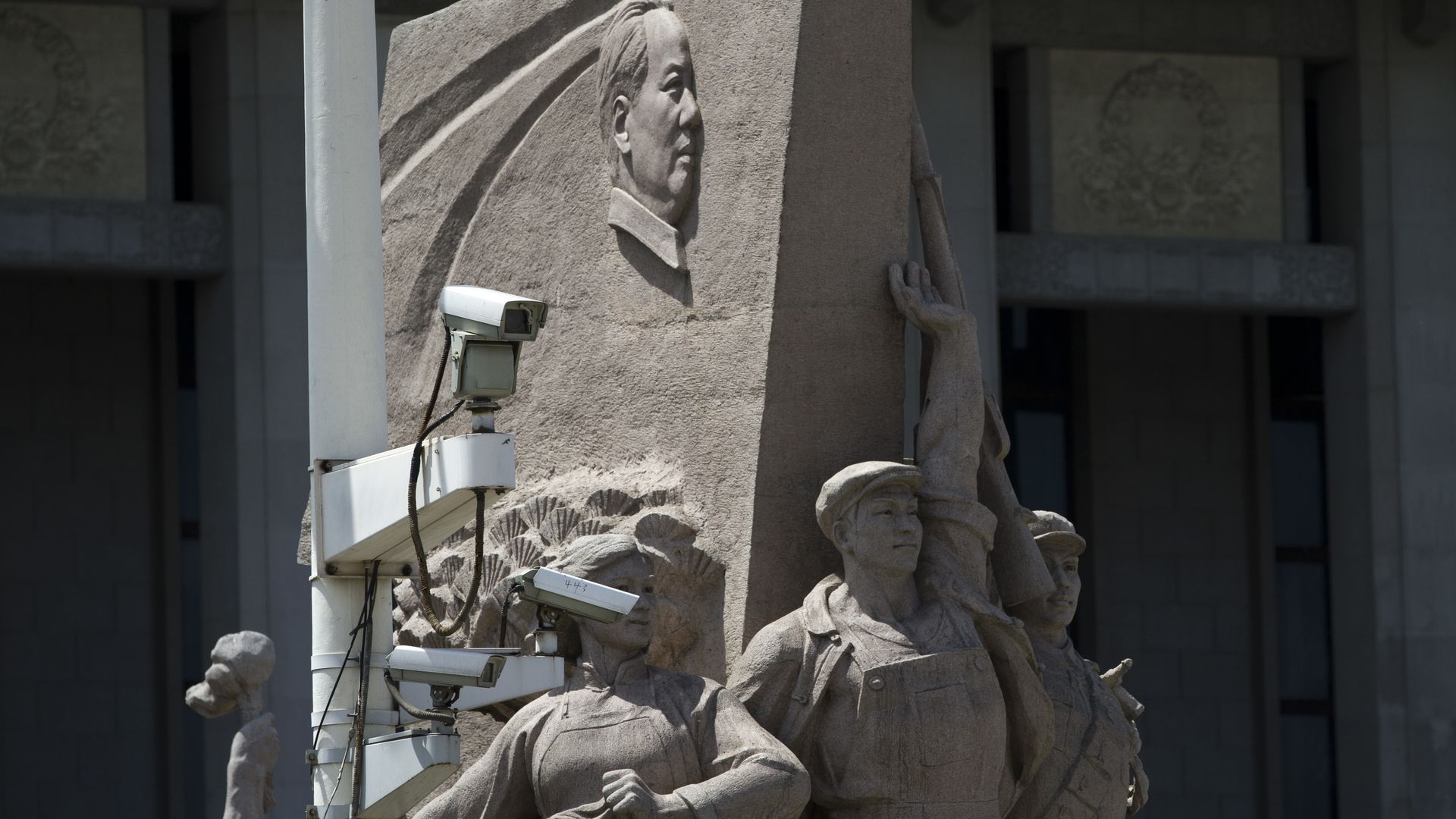 For all China's vaunted reams of data and outsized R&D spending, its development of artificial intelligence is only half as good as the United States', according to a side-by-side assessment by an Oxford University researcher.
Quick take: "I think some of the rhetoric about China's AI advances has been overblown," says Jeffrey Ding at Oxford's Future of Humanity Institute. He tells Axios, "The U.S. still has significant advantages in talent and hardware, and it should continue to ensure that talented researchers and scientists want to work and stay in the U.S."
In a long, must-read report, Ding uses an index in order to parse China's AI capabilities. He finds:
The U.S. is ahead in all AI metrics except the volume of data to which it has access. Even there, Chinese AI has the benefit of much more data; but it is all Chinese data, collected at home, and thus narrow.
Taking into context the variables he identified, he finds that Chinese capabilities are about half the United States'.
AI ethics are an issue in China, just as they are in the West.
Be smart: China's AI experts have carved out one specialized niche: public surveillance, which uses facial and image recognition software. The state has supported a number of companies, such as Alibaba-backed SenseTime, in pushing China ahead in this AI arena, writes Quartz's Josh Horwitz.
AI-based facial recognition software is at the core of China's "social credit" rating, which monitors citizens and helps to determine their freedom of movement. eligibility for a job, and access to a mortgage, writes CBS's Ben Tracy.
According to Ding, China's Ministry of Public Security is building the world's largest archive of facial monitoring data.
"China's AI development could provide a model of 'robust authoritarianism' that might appeal to other nations," Ding writes. But he says it doesn't have to turn out that way: "China could also beneficially contribute to peaceful governance and ethical norms for AI technologies. A clear-eyed assessment of its AI strategy is essential to deciphering how China will realize its AI dream."
Go deeper: An analysis of China's plan for dominating AI.
Go deeper