Updated Apr 25, 2018 -

World
After strikes, U.S. commitment to Syria remains muddled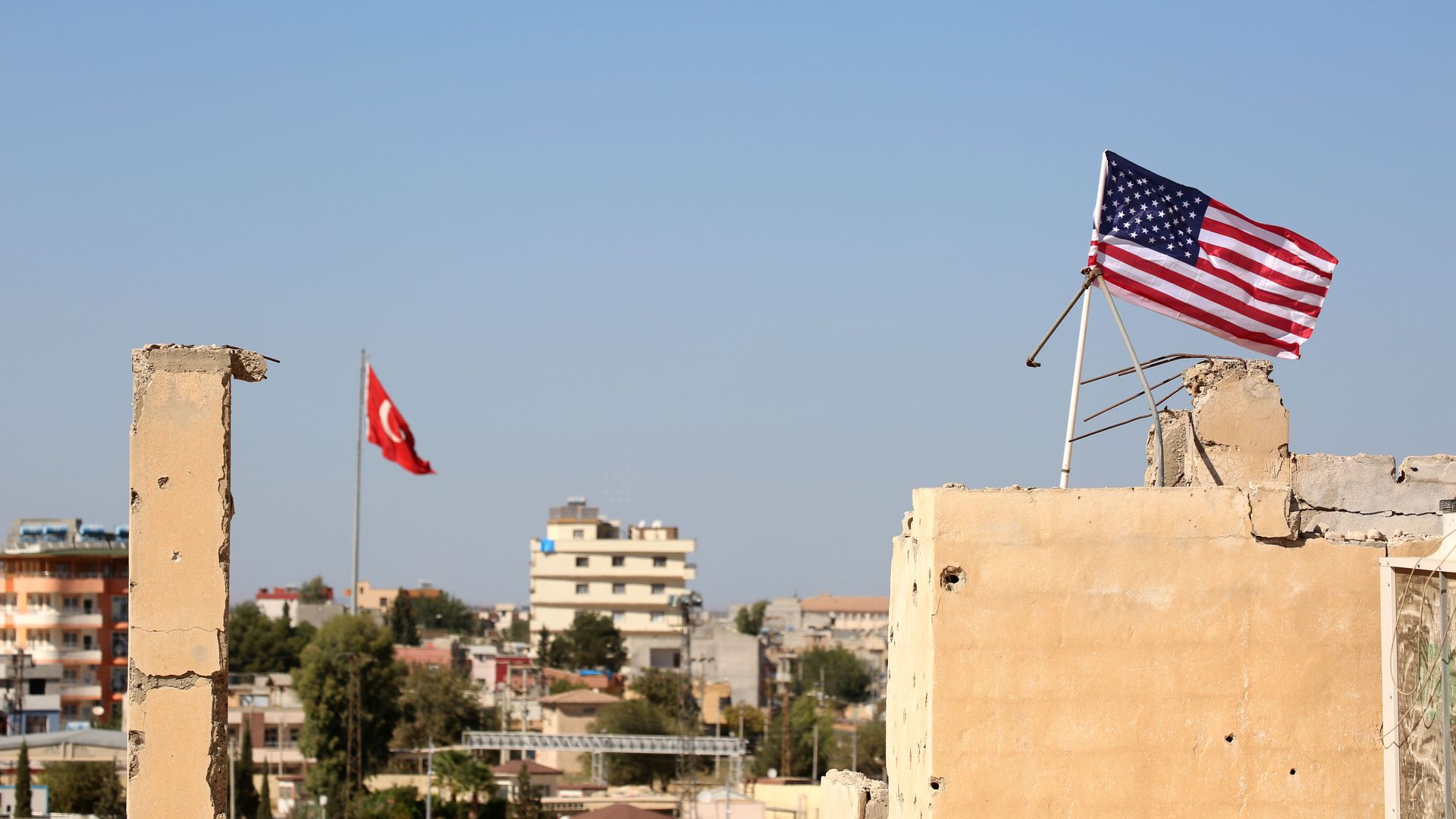 At yesterday's Oval Office press conference with French President Emmanuel Macron, President Trump said of Syria, "We'll be coming home, but we want to leave a strong and lasting footprint."
Yet it's doubtful the U.S. could maintain a strong or lasting footprint without committing to stabilization, which would involve a larger U.S. troop presence or support for a Turkish security zone in northern Syria.
The big picture: Little has changed since the coalition airstrikes on April 13, a response to President Bashar al-Assad's latest chemical weapons attack, and the White House continues to send mixed messages about the U.S. presence in Syria.
Regional allies are unsure of U.S. commitment, leading them to make choices that at times exacerbate the conflict. Two weeks ago, for example, Israel launched an airstrike on a Syrian airbase in response to the chemical attacks, killing 14 people, 7 of whom were Iranian. And Turkey, a NATO ally, has also caused tensions to flare by acting unilaterally in northern Syria.
Meanwhile, U.S. enemies have exploited the U.S.' strategic negligence, complicating the White House's options as Iran extends its influence to the Mediterranean and Russia establishes itself as the region's powerbroker.
The bottom line: So long as the U.S. and its Western allies continue to avoid assuming a more substantial leadership role in the region, Syria will remain mired in crisis and confusion.
Adham Sahloul has been a researcher at the Atlantic Council's Rafik Hariri Center for the Middle East and an advocacy officer at the Gaziantep, Turkey, office of the Syrian American Medical Society.
Go deeper