Trump paves way for Ronny Jackson to withdraw as VA nominee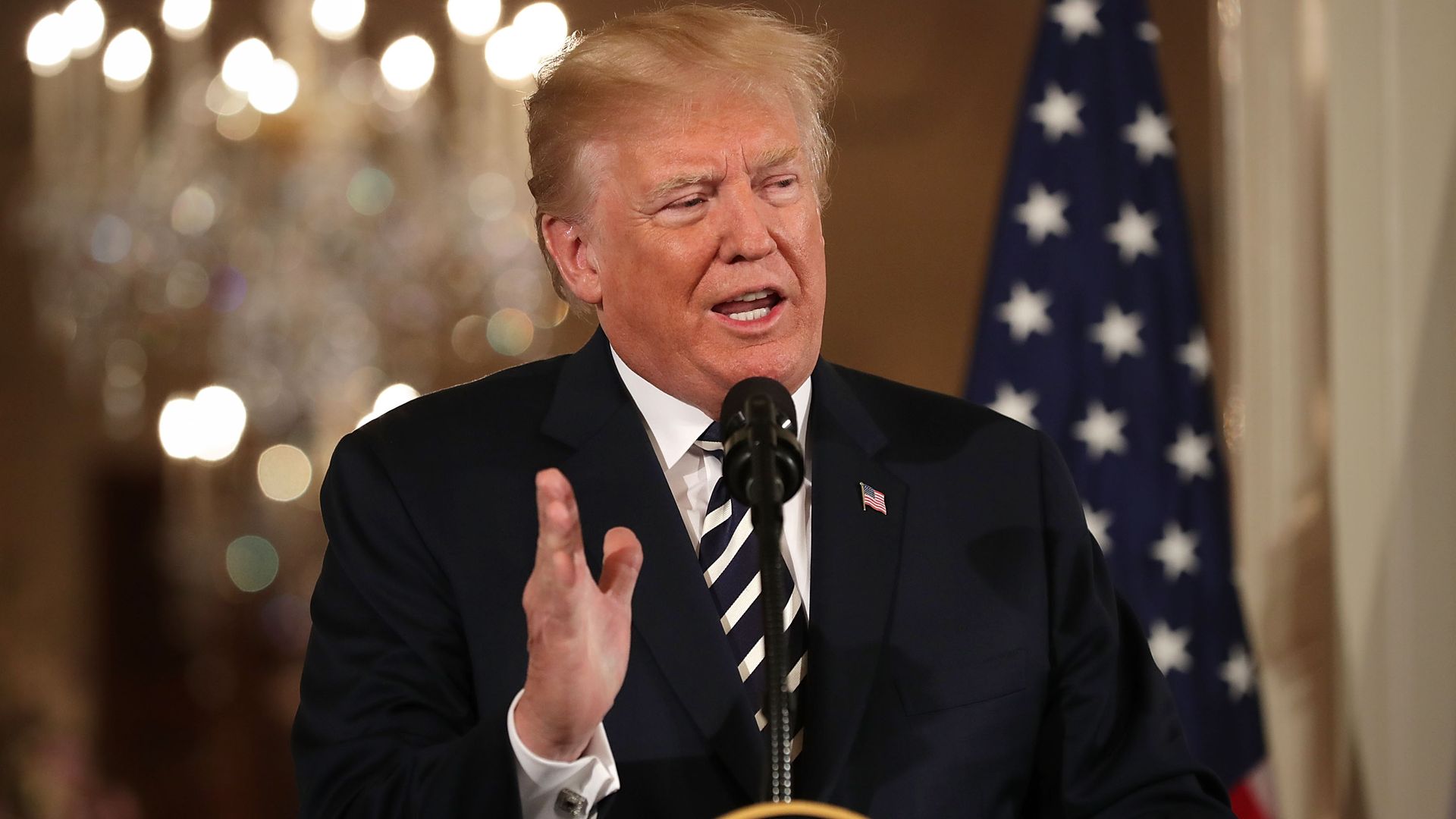 President Trump acknowledged Tuesday that his pick to head the Veterans Affairs Department, Dr. Ronny Jackson, has an "experience problem," adding that, if he were Jackson, he would pull his name from the running, but said that it's up to him to decide.
Why it matters: Jackson has come under intense scrutiny ahead of his recently postponed confirmation hearing to lead VA, as allegations of improper conduct and growing concerns about the physician's ability to lead the agency continue to swirl. And while Trump later said he would stand behind Jackson in whatever he decides, his comments have essentially provided Jackson with an easy way out of the nomination.
Go deeper