Photos: Trump welcomes Emmanuel Macron to White House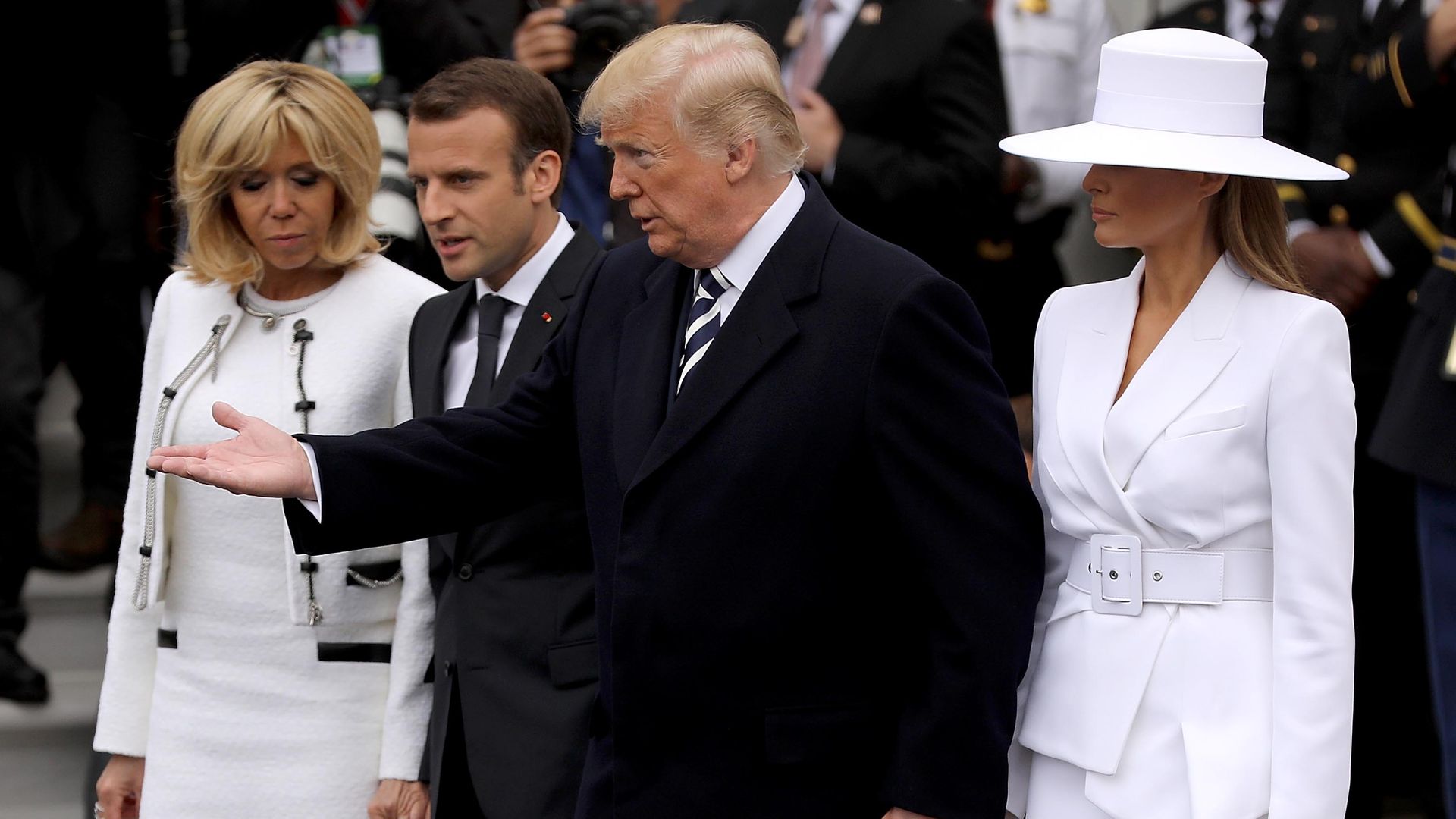 President Trump welcomed French President Emmanuel Macron and his wife Brigitte to the White House on Tuesday, marking the first state visit of Trump's presidency.
The details: Following the first official welcome ceremony at the White House, the two leaders participated in a closed-door bilateral meeting before giving a joint press conference later that morning. Tonight, the Macrons and Trumps will dine on "rack of spring lamb" and "burnt cipollini soubise" at the state dinner.
Macron and Trump standing side by side during the state ceremony along with First Lady Melania Trump and Brigitte Macron.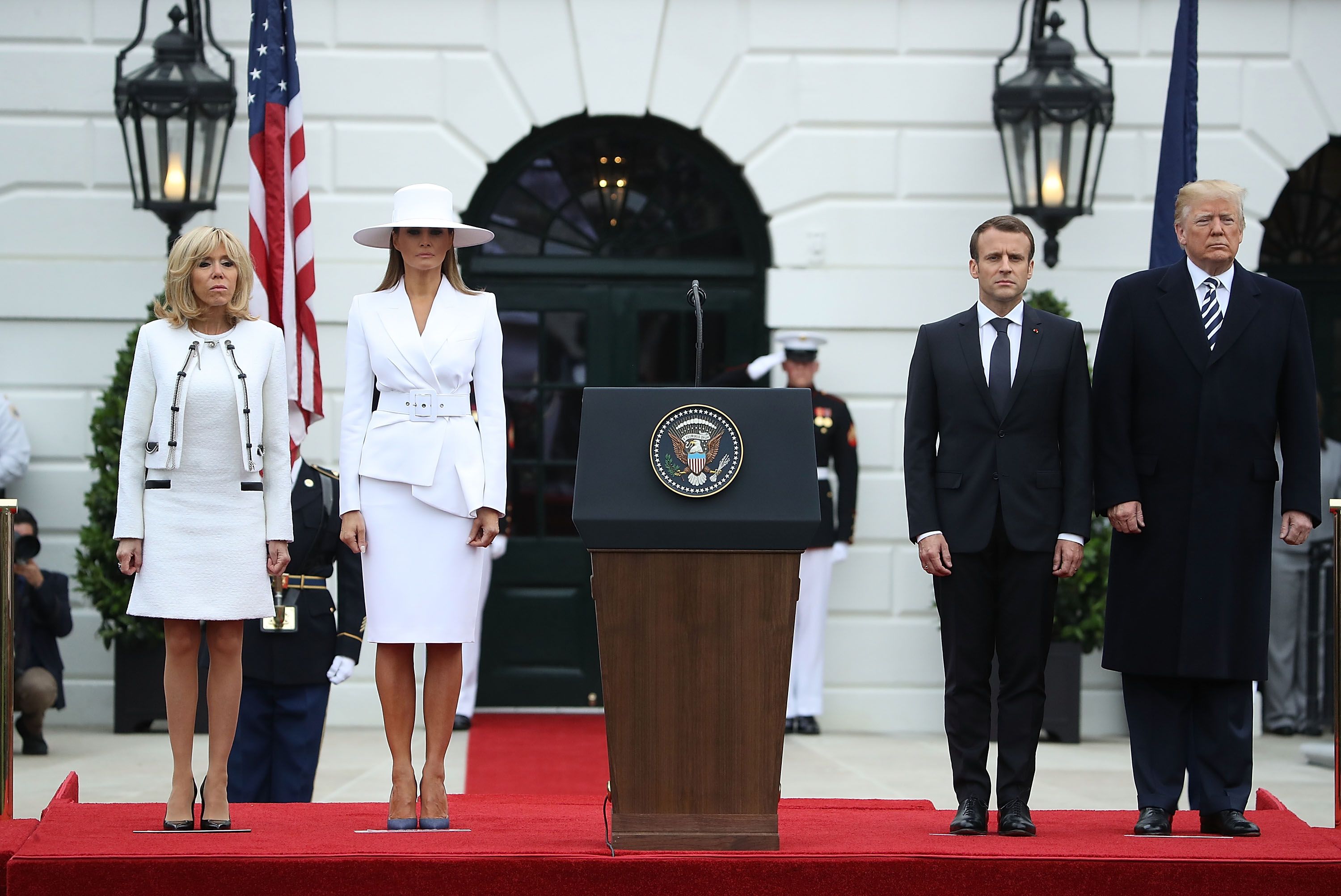 Emmanuel Macron shaking hands with Vice President Mike Pence ahead of delivering a speech with Trump.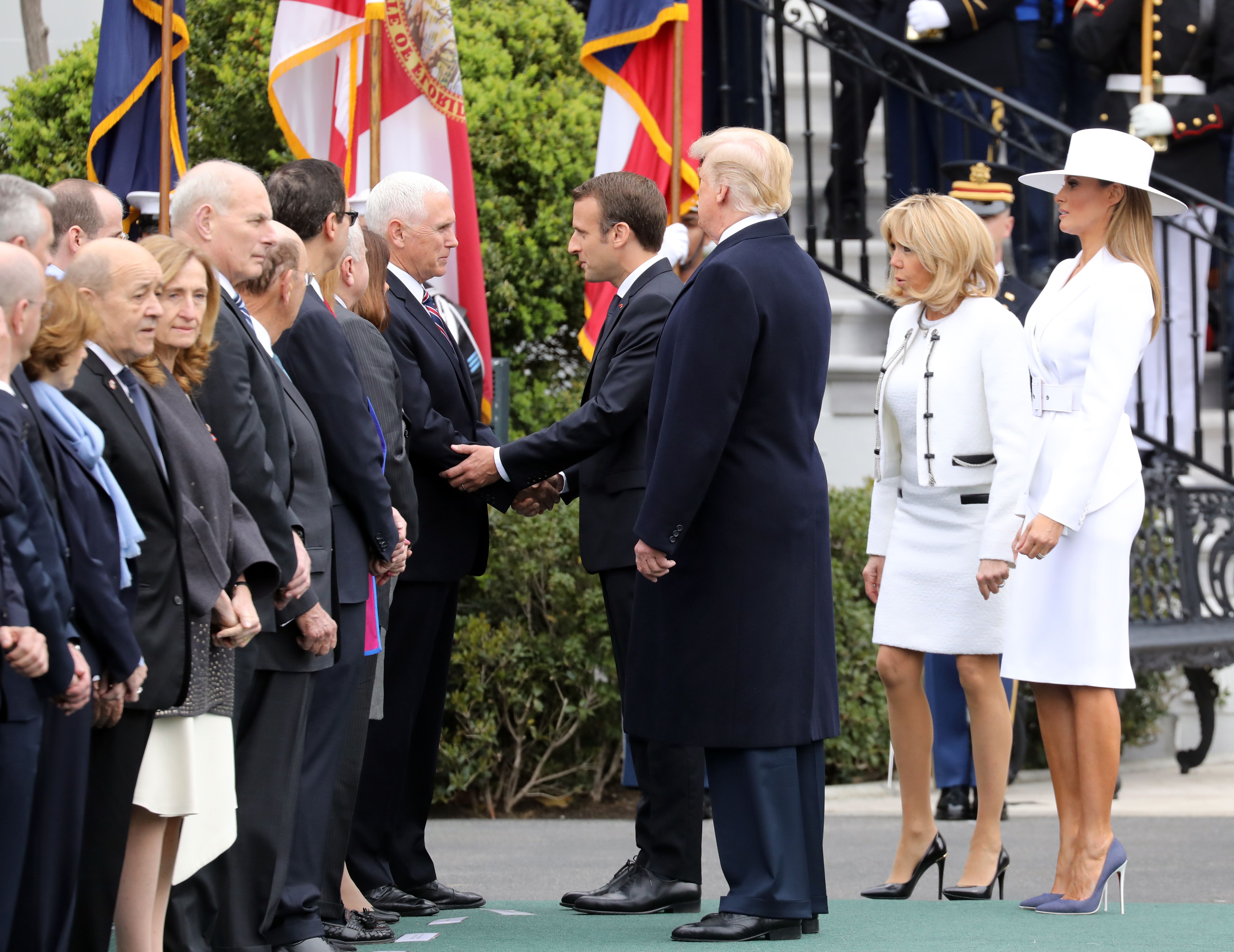 Children waving American flags prior to Trump welcoming Macron to the White House.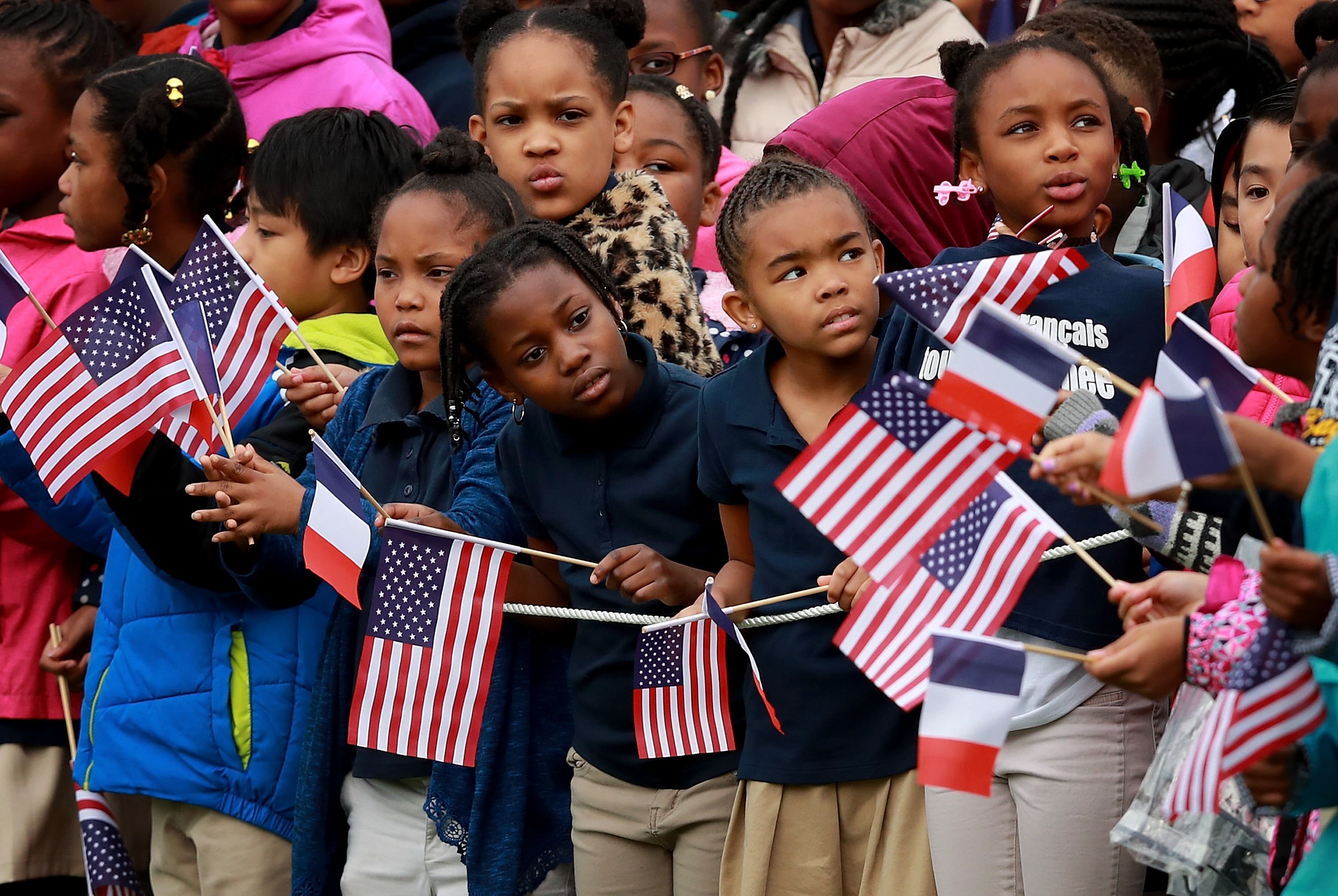 Ivanka Trump and Jared Kushner await the arrival of Macron at the White House.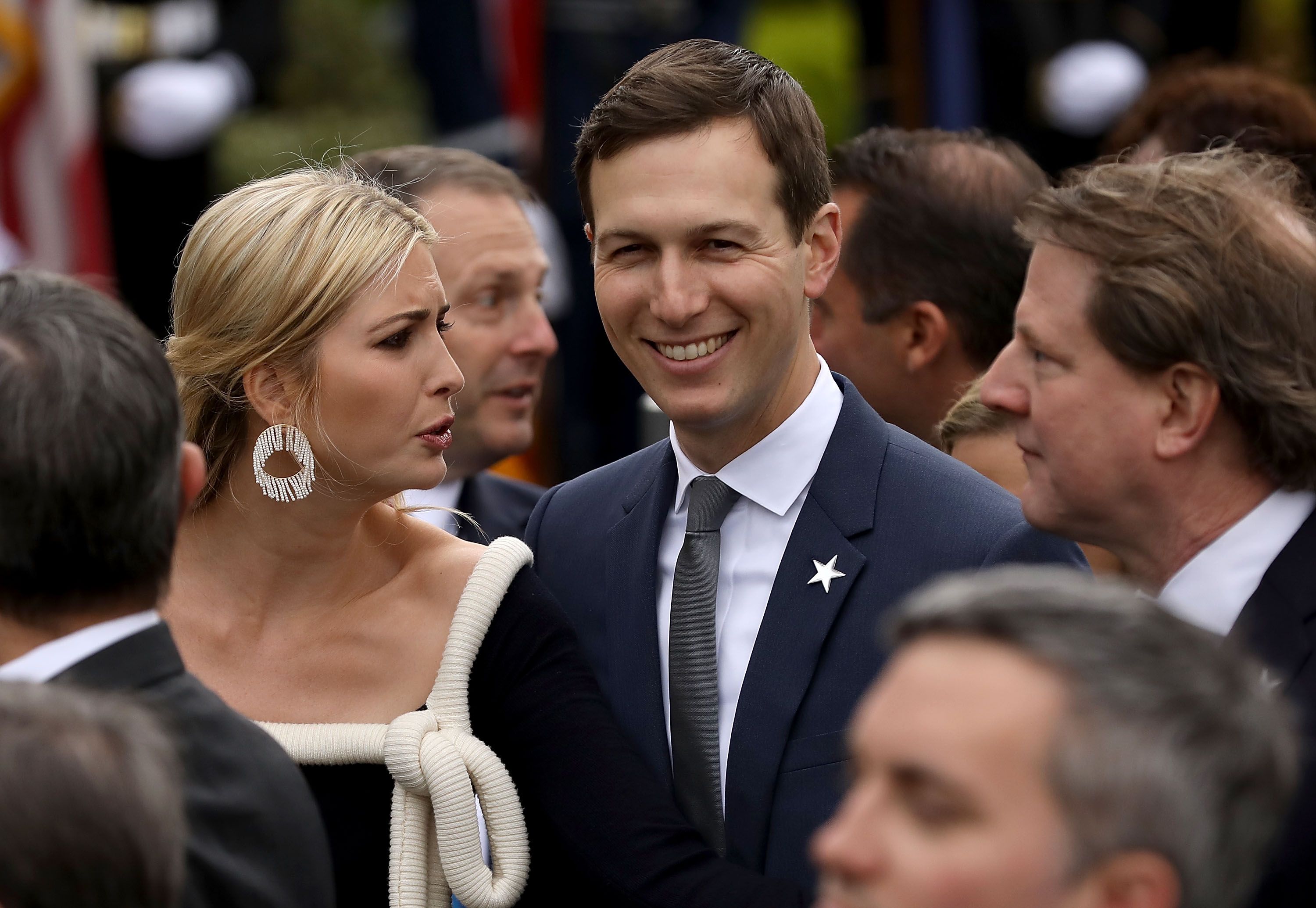 Trump flicks a piece of drandruff off of Macron's jacket during a meeting in the Oval Office while calling their relationship "perfect."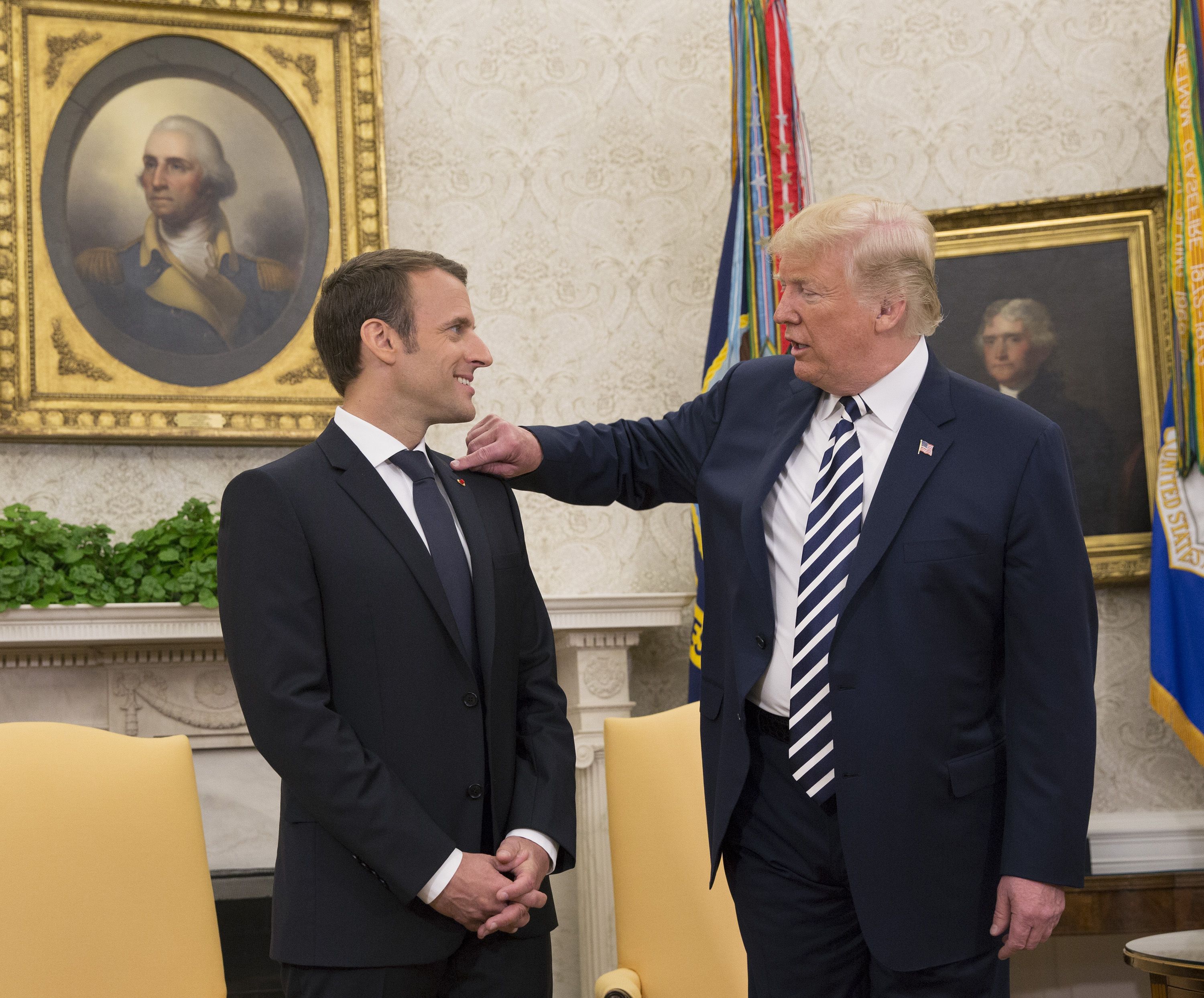 Trump and Macron shake hands before their joint press conference at the White House.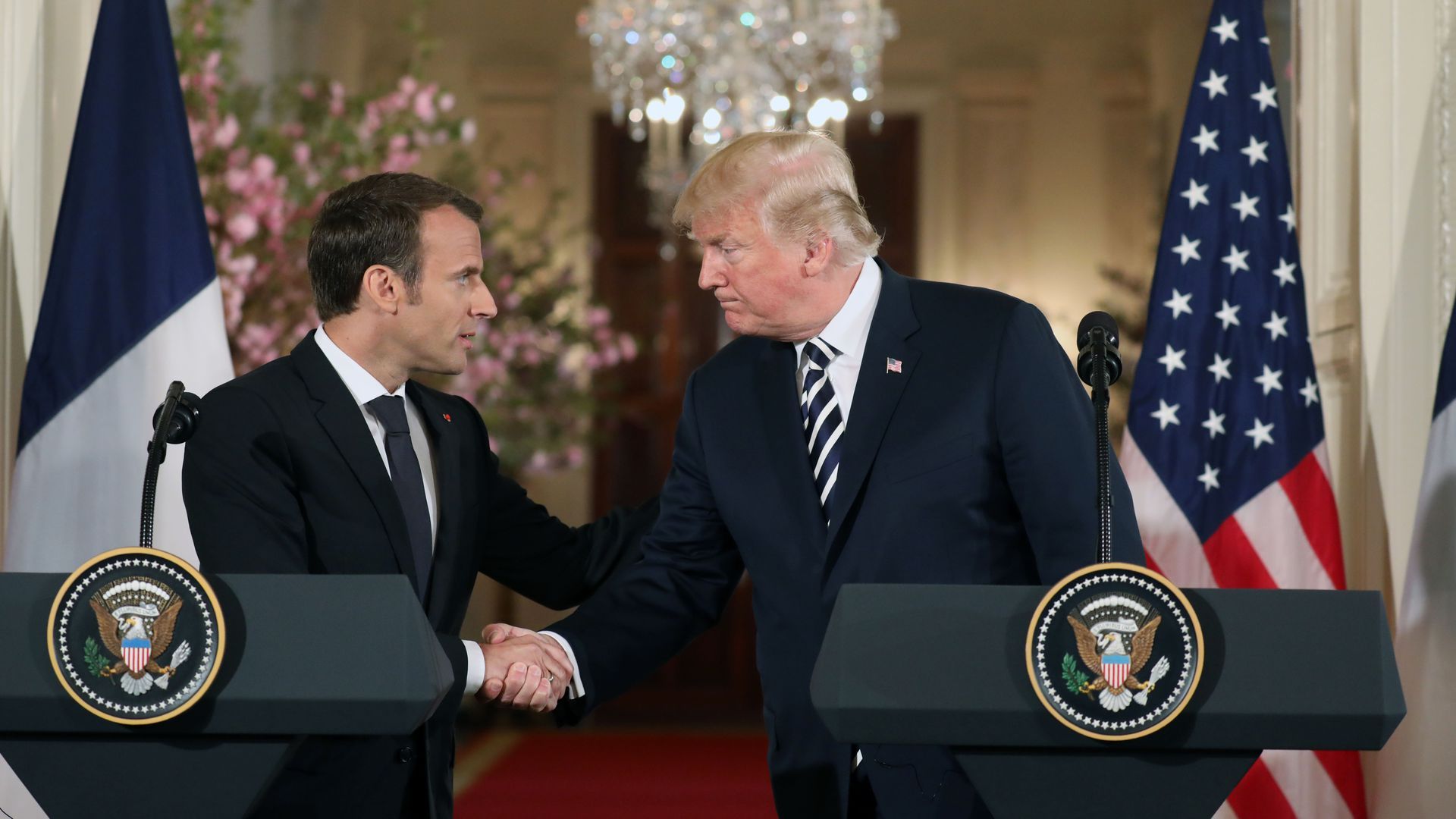 Macron and Trump embrace at the completion of their news conference. Macron later tweets a closeup of their clasped hands with the caption: "France-USA"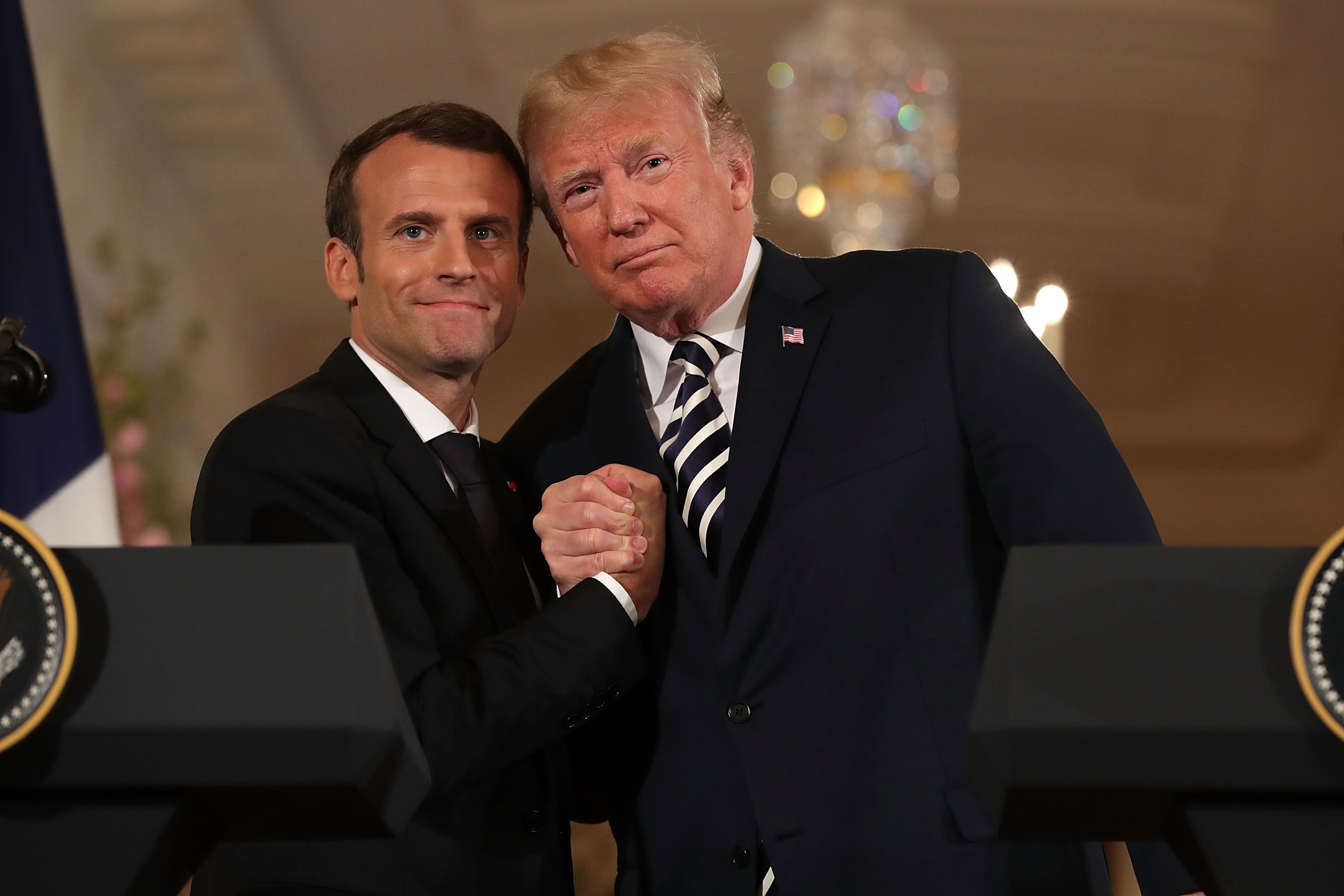 Go deeper