Ronny Jackson's exit music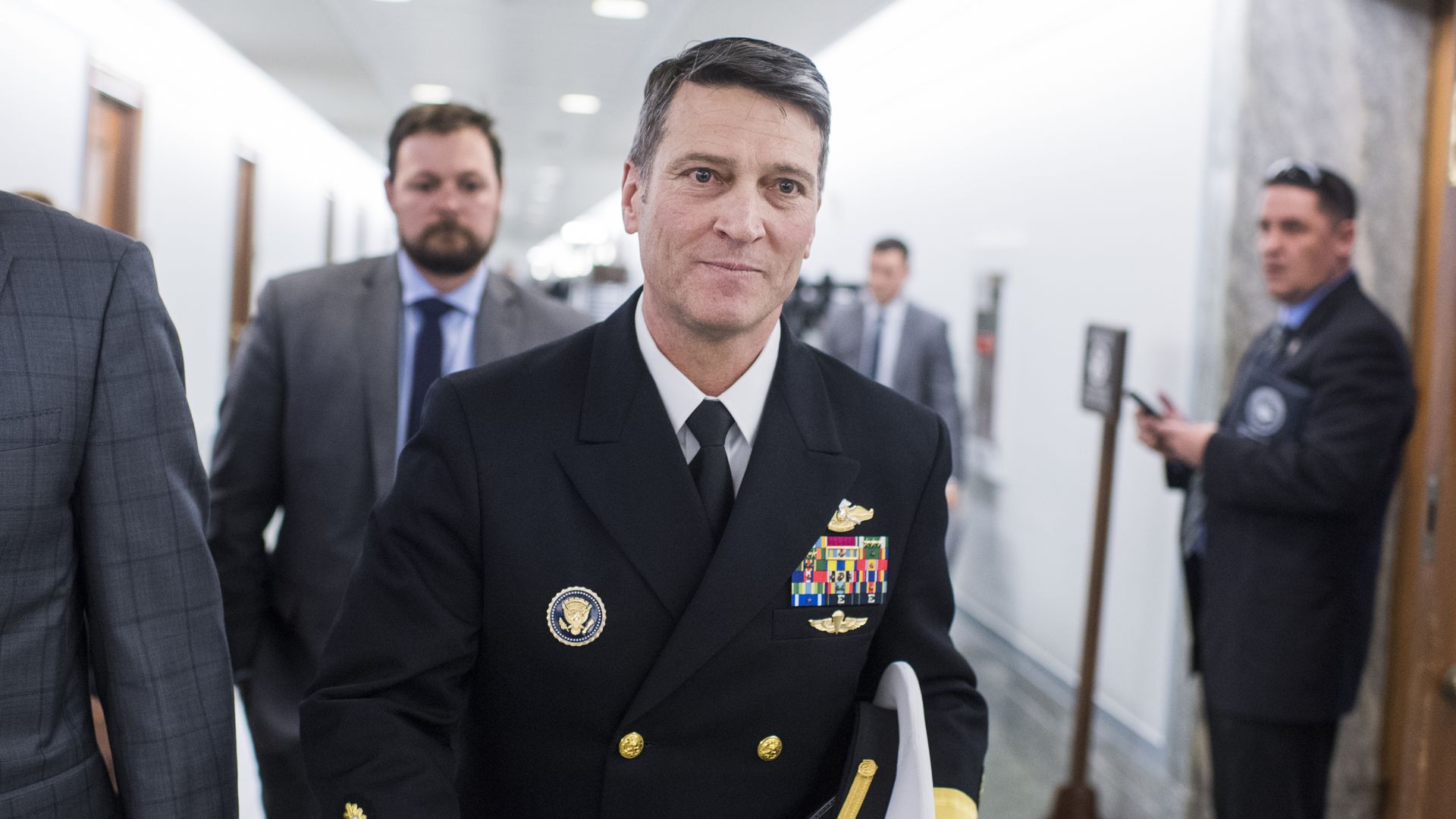 That sound you heard at President Trump's press conference with French President Emmanuel Macron this afternoon was the orchestra playing Dr. Ronny Jackson off the stage.
What's next: Jackson isn't bowing out, and the White House is now signaling it will mount a stronger fight for his confirmation as the next Veterans Affairs secretary. But it's hard to see how he recovers after his confirmation hearing was postponed and Trump said, "I wouldn't do it."
The timeline:
Sunday: Axios' Jonathan Swan reports that the White House knew about "specific concerns about Jackson's professional conduct in the Navy" that had been reported to Jon Tester, the ranking Democrat on the Senate Veterans Affairs Committee.
Monday: Multiple reports suggest Tester and Veterans Affairs chairman Johnny Isakson are looking into allegations about Jackson's conduct.
Tuesday: Jackson's confirmation hearing is postponed. Isakson and Tester send a letter to the White House asking for "any and all communication ... regarding allegations or incidents regarding Rear Admiral Jackson from 2006 to present."
Trump: "I don't want to put a man through a process like this that's too ugly and too disgusting ... I'd let it be his choice."
Per AP: Inspector general report suggested removing Jackson and a rival from their White House roles "after finding 'severe and pervasive lack of trust in the leadership.'"
Swan's thought bubble: Almost nobody at the senior level of the White House — including chief of staff John Kelly — agreed with the president's impulsive decision to tweet out that his unvetted White House doctor with no management experience should run the second largest agency in the federal government. His confirmation process, calamitous from the start, was predictable and widely predicted (including on Axios.)
The bottom line: Turns out vetting is still important.
One more thing: Macron said he wants a "new agreement" on the Iran deal — though it's not clear whether he's persuaded Trump to remain in the agreement until then. More here.
This story has been updated with the AP report and Trump's reported meeting with Jackson.
Go deeper