Rahm Emanuel: Impeachment isn't "a political tool"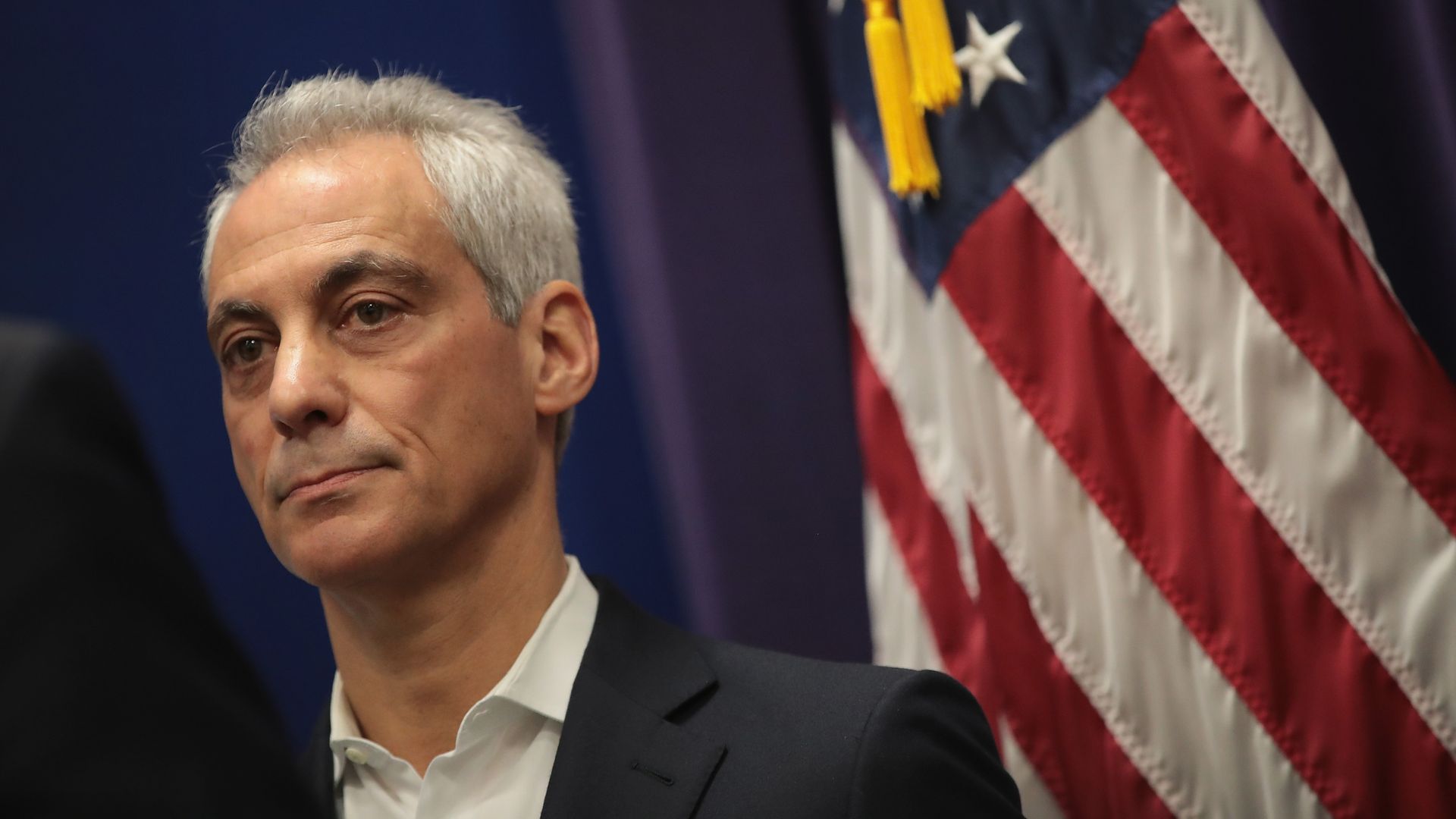 At an Axios event in Chicago yesterday, Mayor Rahm Emanuel told me midterm Democratic candidates are unwise to rely on the allure of impeaching President Trump as an issue in November's races.
His advice: "I lived through the Clinton White House. This is a serious legal and constitutional, not political, issue. ... I couldn't be angrier at Donald Trump. ... That said, you don't just flippantly say: We're for [impeachment]."
"When we get to it, we collectively as a country will know it — as we did with, like, Richard Nixon."
"[Y]ou don't just treat ... the policy standard of impeachment ... as a political tool. It's a constitutional standard and, when that standard has been met, we'll know about it. ... This is a case where the best politics is good policy."
The backdrop: The N.Y. Times reported that Republicans are trying to energize their base and lure moderate voters by warning that Dems "will immediately move to impeach President Trump if they capture the House."
Liberal N.Y. Times columnist Charles Blow bluntly spells out the politics of impeachment: "It is quite possible that trying to impeach and remove Trump could have the opposite effect than the one desired: It could boost rather than diminish his popularity and an acquittal by the Senate would leave an even more popular president in office."
P.S. Rahm's big idea for governments ... One of the most common complaints to Chicago's 311 hotline is streetlights being out, and Mayor Emanuel told me the city is converting 270,000 sodium bulbs, one by one, to an LED smart grid model:
Some neighborhoods can be brighter or dimmer.
Why it matters: "Governments [need] to get where private sector is — being able not just to throw out mass information, but target residents, residents be able to communicate back ... It's a part of modernizing government services and making them more personal, more direct."
Go deeper