Scoop: Feds crash digital ad conference circuit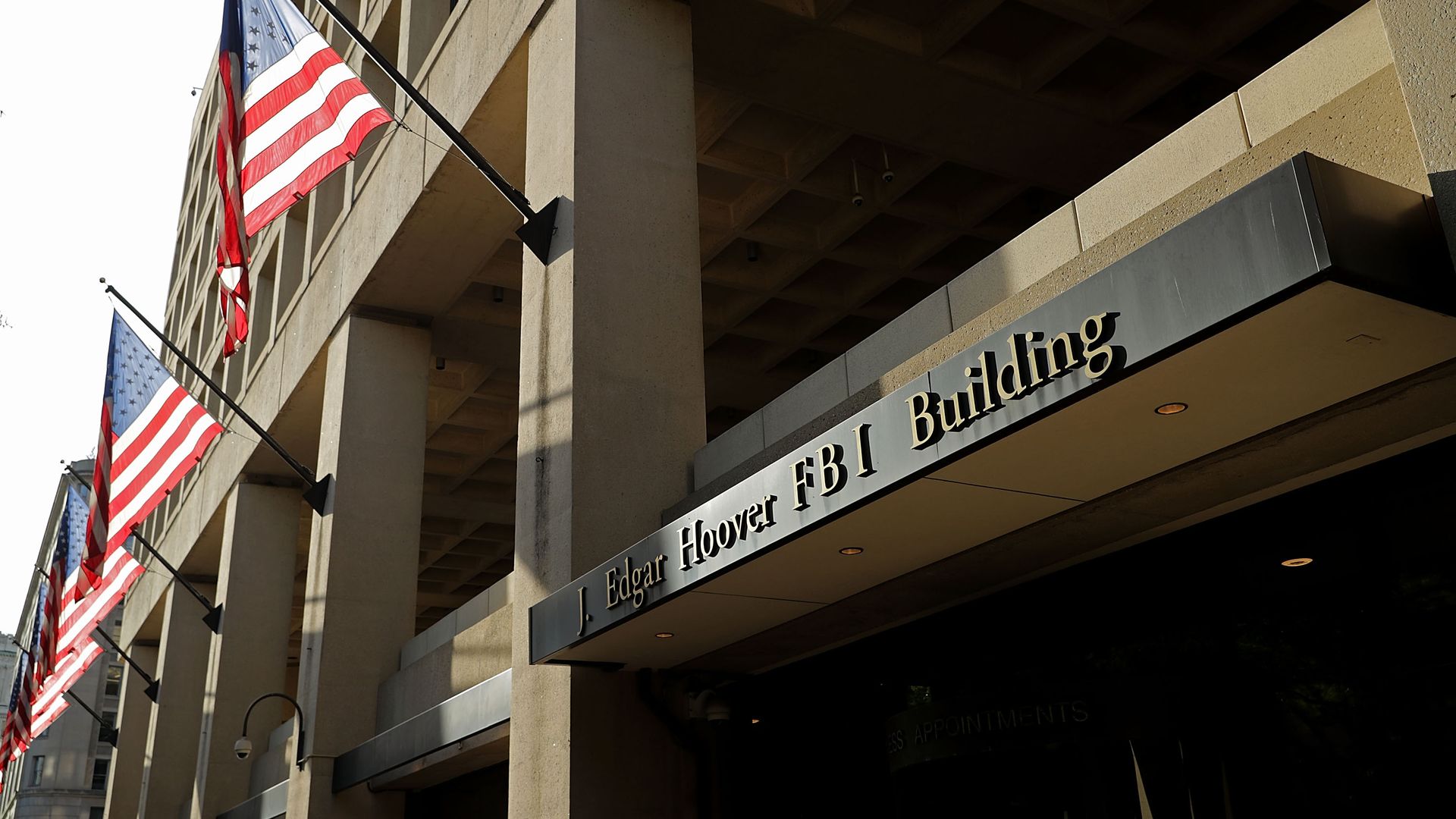 A member of the Justice Department's criminal division and a special agent with the FBI attended Rubicon Project's digital advertising conference, Executive Exchange, last Thursday to speak about the future of ad fraud and crime.
The big picture: While this was the first industry conference that they've attended, sources say it likely won't be the last.
FBI Special Agent Evelina Aslanyan spoke at the off-the-record event to high-level executives in the advertising industry about how ad fraud represents a whole new world of crime for publishers and consumers.
Industry leaders in the programmatic space from NBCUniversal, Vox, The New York Times, Univision, MAGNA, The Trade Desk and more were also on the speaking agenda.
Alexander Mindlin, an assistant U.S. Attorney General at the DOJ's criminal division, was also in attendance. Special agent Aslanyan is a special agent from New York who works broadly in digital ad fraud and crime.
Sources say the law enforcement officials poking around the conference weren't just there to share their understanding of threats to publishers and advertisers, but also to learn about how experts in the space create and market their services.
Why it matters: The Zuckerberg hearings two weeks ago shed light on the knowledge gap between regulators and industry leaders of emerging technologies. By having law enforcement officials attend industry gatherings and share insights, both parties are making real attempts to bridge that gap.
Go deeper