Between the lines of Kim Jong-un's nuclear announcement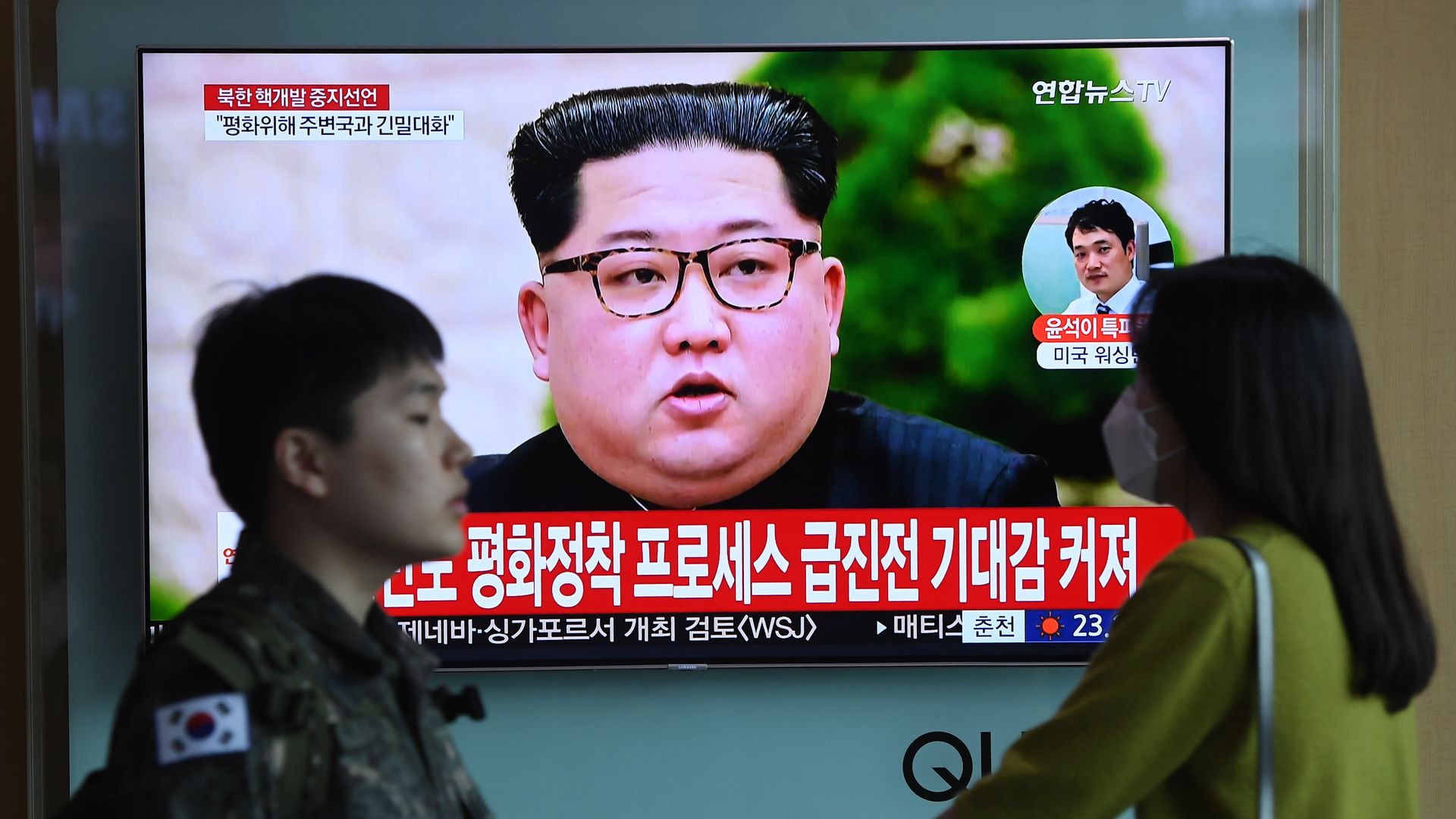 Eurasia Group founder Ian Bremmer, whose new book, "Us vs. Them: The Failure of Globalism," is out tomorrow, broke down North Korean leader Kim Jong-un's recent promises to shut down his country's nuclear and missile testing for Axios.
The bottom line: With his trademark (non)-punctuation, Bremmer writes Axios future editor Steve LeVine, "kim wants to look solicitous right before the s korea and us summits. important for him that they go well — and it's implausible that he's actually going to denuclearize."
"saying he doesn't need more tests is essentially extending the suspension he already promised ... and even that is less than it seems (when n korea launches satellites in the future; they'll certainly say those aren't tests)."
The big picture: "there's a good chance the trump meeting goes well. and trump announces 'success.' what exactly that means is another question entirely."
Go deeper