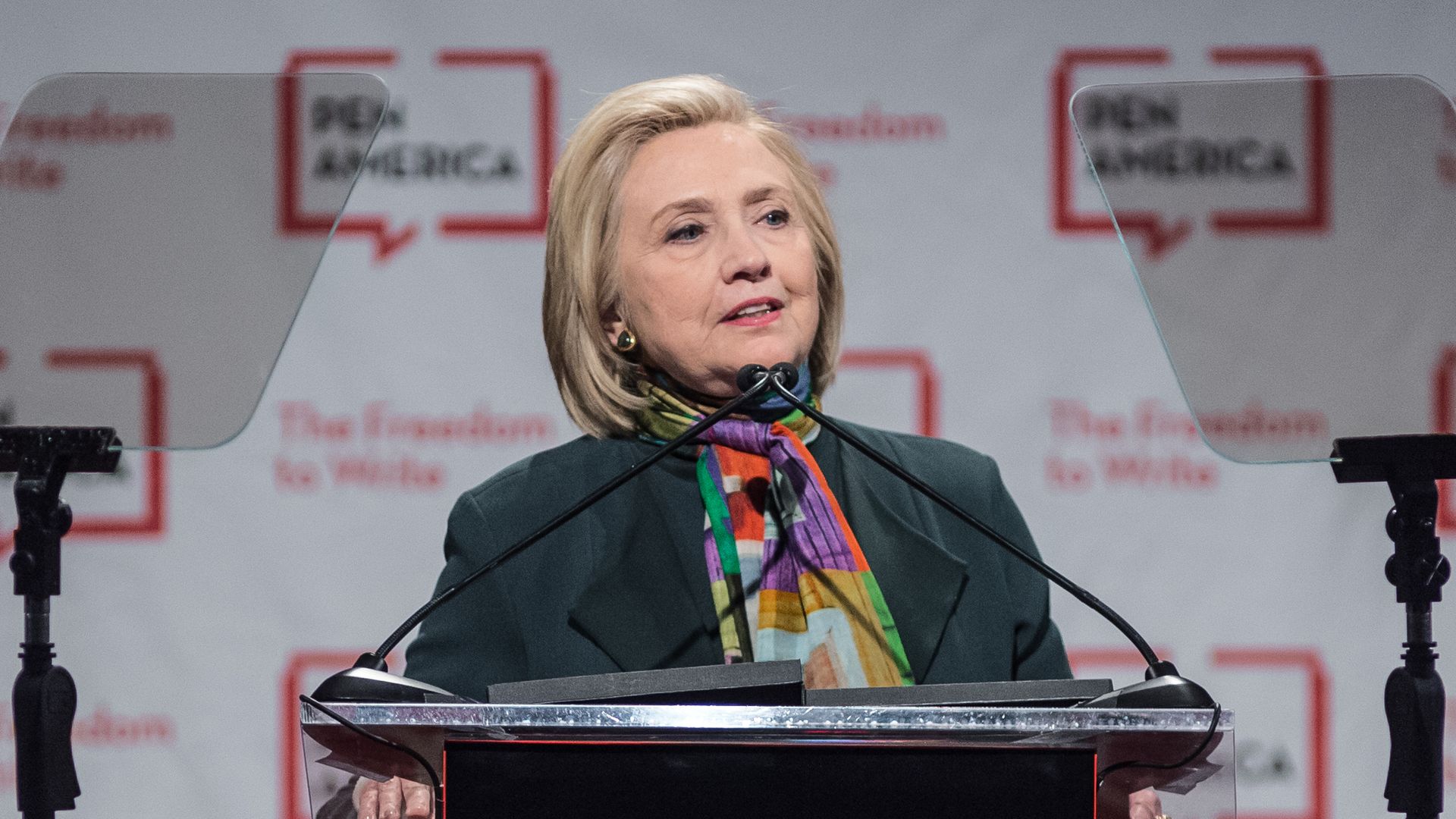 Delivering the Arthur Miller Freedom to Write lecture at the PEN America World Voices Festival in New York and acknowledging her own hard times with the media, Hillary Clinton last night defended press freedom abroad and at home, praising Pulitzer Prize winners and even saying nice things about The Washington Post.
Her message: "[W]e have a president who seems to have rejected the role of a free press in our democracy. Although obsessed with his own press coverage, he evaluates it based not on whether it provides knowledge or understanding, but solely on whether the daily coverage helps him and hurts his opponents."
"We now know that Russian agents used Facebook, Twitter, Google, YouTube, even Pinterest (I still am trying to figure that one out) ... to place targeted attack ads and negative stories."
"So it can't only be journalists who stand up and speak out.  We can all do more. We can all subscribe to newspapers. ... We can support libraries and schools that teach media literacy to young people, and empower them to be thoughtful readers and consumers of news."
Go deeper