Updated Apr 23, 2018 -

World
Kim Jong-un's nuclear announcements sound big but change little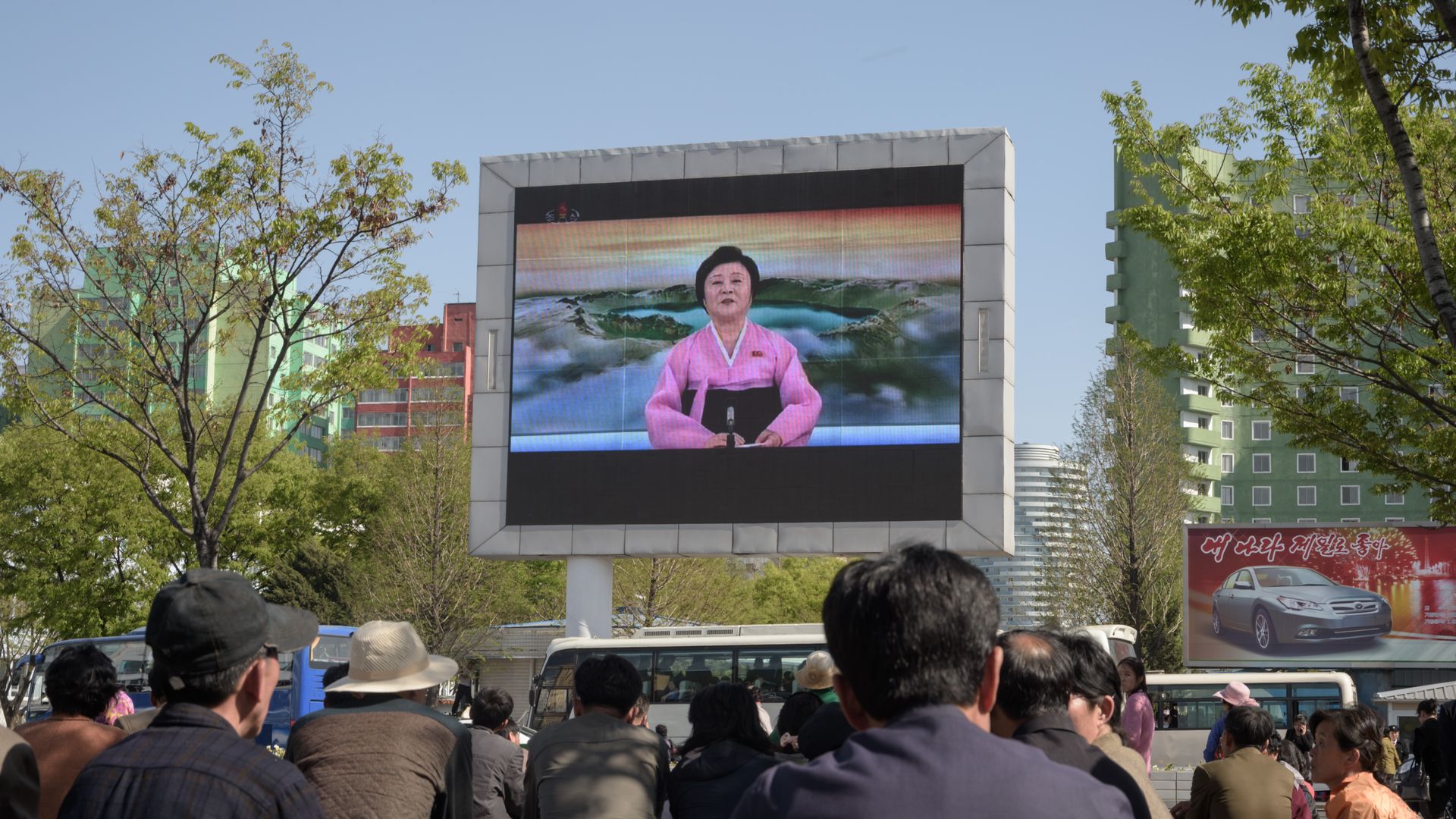 Last week, Kim Jong-un set the stage for upcoming summits with South Korea and the U.S. by announcing the suspension of North Korea's nuclear and long-range missile tests and the closure of its northern nuclear test site.
The big picture: Although Kim's move is clever, we have been here before, and it does not change the game. North Korea may have no need of another nuclear test in the near future — there hasn't been one since September — and Kim knows that this concession is the bare minimum he will need to offer at his meeting with Trump.
Kim's announcement needed to justify this course reversal to the North Korean people, and did so by declaring that the country had now achieved nuclearized status and that it was therefore time to focus on economic development.
More importantly, in the midst of reasonable doubts about his sincerity, Kim wanted to send a clear message to the U.S. and the international community that he was serious about the planned dialogues and willing to talk about denuclearization. Trump immediately respond with a tweet: "Progress being made for all!"
What's next: Kim will meet Friday with South Korean President Moon Jae-in to discuss how to make further progress before the Kim–Trump summit, which is likely to take place in June.
The bottom line: This most recent declaration is a smart strategic move by Kim, but there is still cause for skepticism: There is no indication that he will dismantle North Korea's nuclear weapons, and the thorny question of whether denuclearization will be achieved remains unanswered.
Gi-Wook Shin is chair of Korean Studies at Stanford University, director of the Walter H. Shorenstein Asia-Pacific Research Center and senior fellow at the Freeman Spogli Institute for International Studies.
Go deeper