Mnuchin to lead U.S. delegation to Jerusalem embassy opening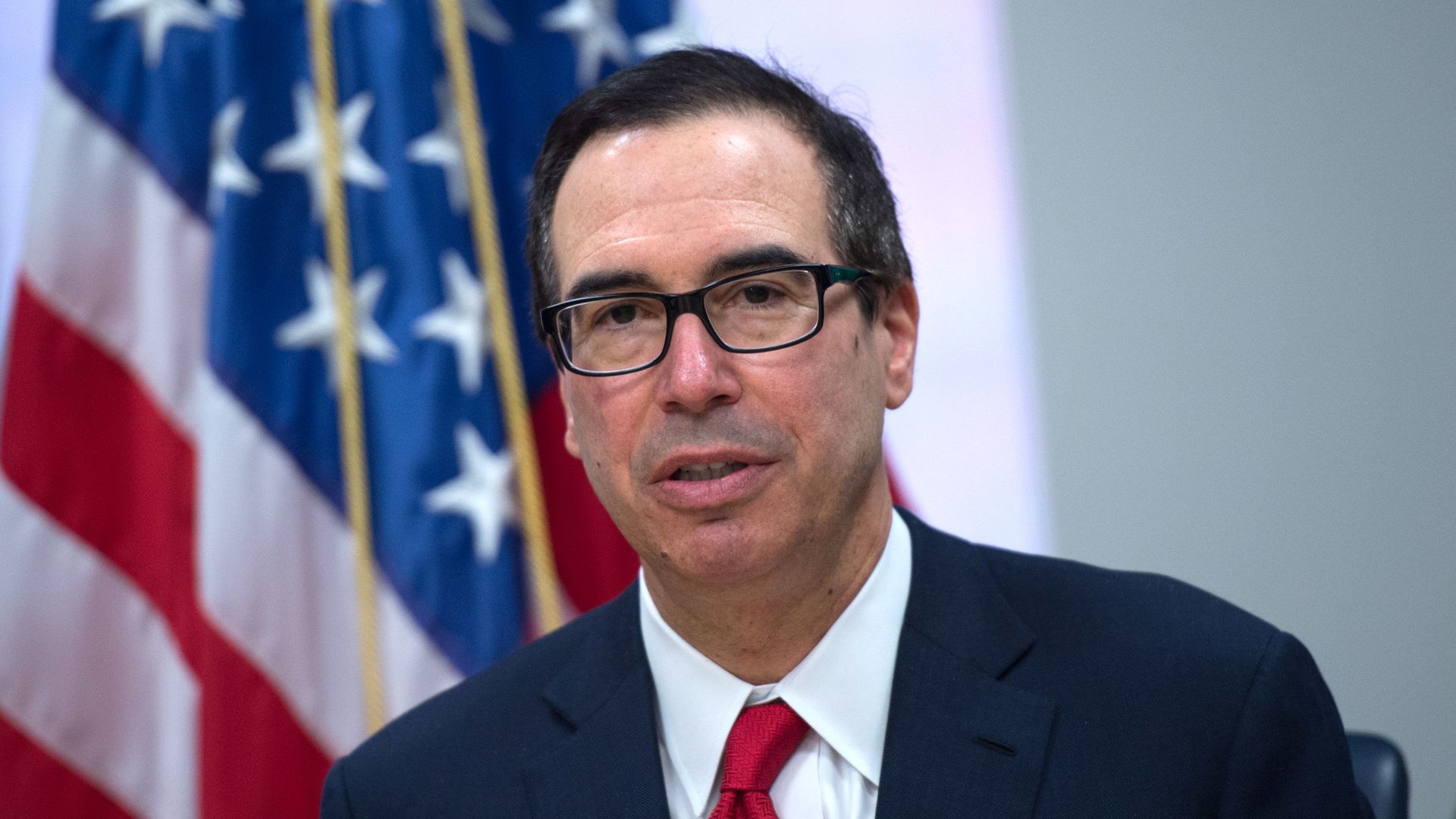 Treasury Secretary Steve Mnuchin is expected to lead the United States' delegation to the inauguration ceremony of the new American embassy in Jerusalem on May 14th, Israeli officials told me.
The big picture: The Israeli Foreign Ministry and Prime Minister's office have started to prepare for the embassy event and for welcoming the delegation. The officials added the Israeli government wants to use the event to give diplomatic boost to U.S.-Israeli relations and to the Israeli efforts to convince other countries to move their embassies to Jerusalem. On May 16th, Guatemala is expected to move its embassy from Tel-Aviv to Jerusalem.
Who's coming: The officials said that, according to the information received at the Foreign Ministry and prime minister's office, another interesting member of the U.S. delegation will be President Trump's son-in-law and senior adviser Jared Kushner, who also heads the U.S. "peace team" to the Middle East. While Israeli officials believe that Ivanka Trump will also be there, Axios' Jonathan Swan says that her attendance is not yet guaranteed. Rapahel Ahren reported last week in the Times of Israel that the couple was considering participating in the embassy opening.
According to the Israeli officials, around 250 guests will travel from the U.S. to the embassy's inauguration. They will include around 40 senators and members of the House of Representatives. Other members of the delegation will include Jason Greenblatt, the U.S. special envoy for the peace process, and the heads of Jewish organizations and pro-Israel evangelist organizations.
The White House and Treasury Department didn't respond to questions on the issue, and U.S. ambassador to Israel David Friedman also refrained from commenting.  
Go deeper