State Department report cuts references to Israeli "occupation"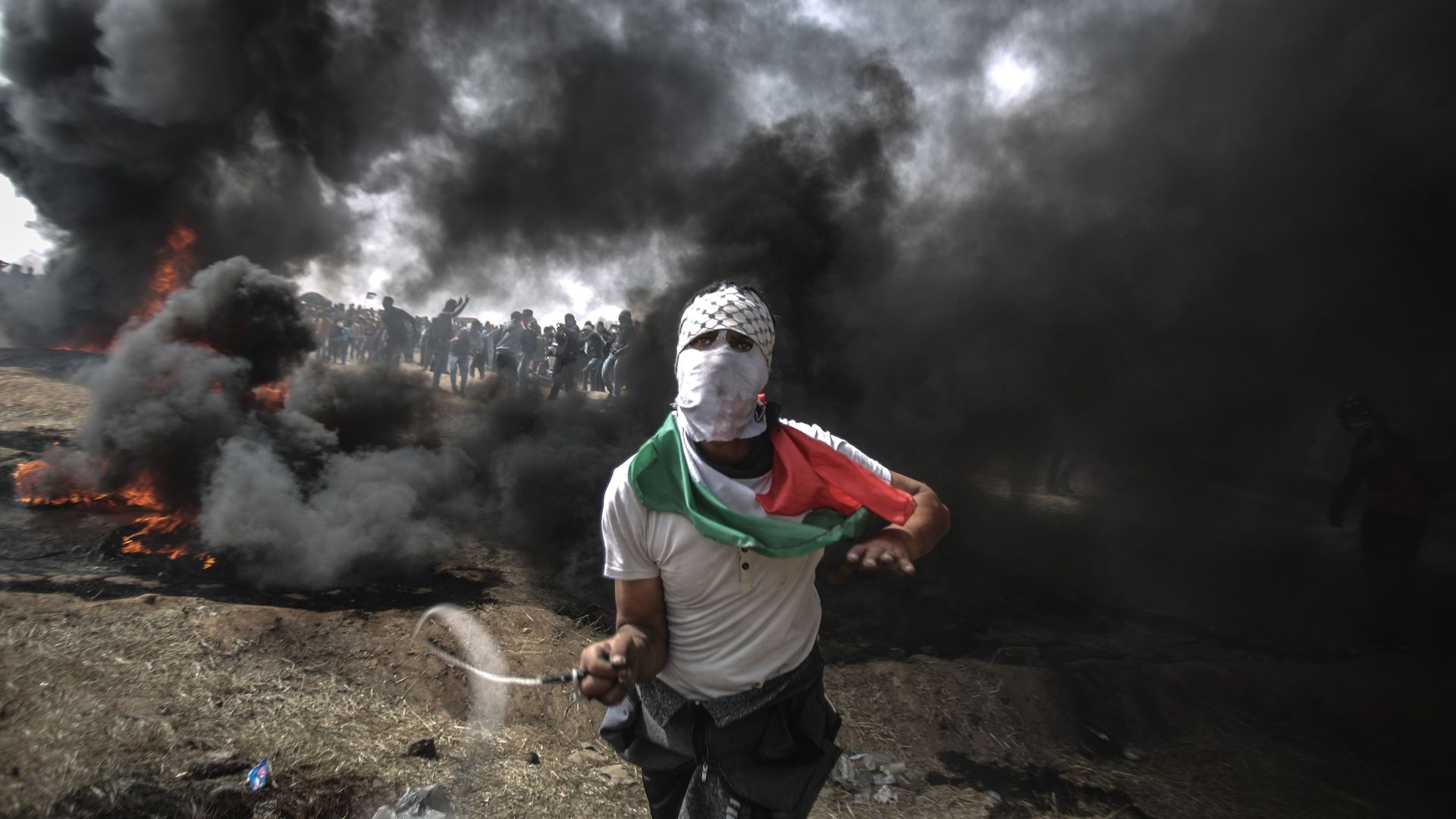 The State Department dropped almost all uses of the term "occupation" from its latest annual report on the human rights situation in Israel and the Palestinian Authority.
Between the lines: This is a significant change, because the public language used by the State Department usually communicates a policy. The U.N., the E.U., Russia, China and almost all the countries in the world see the Israeli control of the West Bank, Gaza, East Jerusalem and the Golan Heights since 1967 as "military occupation." But Israel doesn't, and now the U.S. might not see it that way either.
What's new: In previous years, the headline of the report was: "Human rights practices in Israel and the occupied territories." The headline of today's report: "Human rights practices in Israel, Golan Heights, West Bank and Gaza."
The term was nearly eliminated from the report, too. In last year's report, the word "occupation" appeared 43 times. In this year's report, it appears only six times.
Behind the scenes: The main U.S. official pushing for this change was David Friedman, the U.S. ambassador to Israel. In December 2017, The Forward reported that Friedman asked the State Department to stop using the word "occupation" when referring to Israel's presence in the West Bank. According to the Forward, Friedman suggested using the term "West Bank" instead of the term "the occupied territories."
A State Department official told me the report "is retitled to refer to commonly used geographic names and is in line with our practices generally. We also believe it's clearer and more useful for readers looking for information on human rights in those specific areas. The term may not be found as frequently but still there."
The official added: "Our policy on "occupation"  has not changed."
The bottom line: This move will probably further infuriate the Palestinians and deepen the crisis between the U.S. and the Palestinian Authority over Trump's decision to recognize Jerusalem as the capital of Israel.
Go deeper