The great game comes to Greenland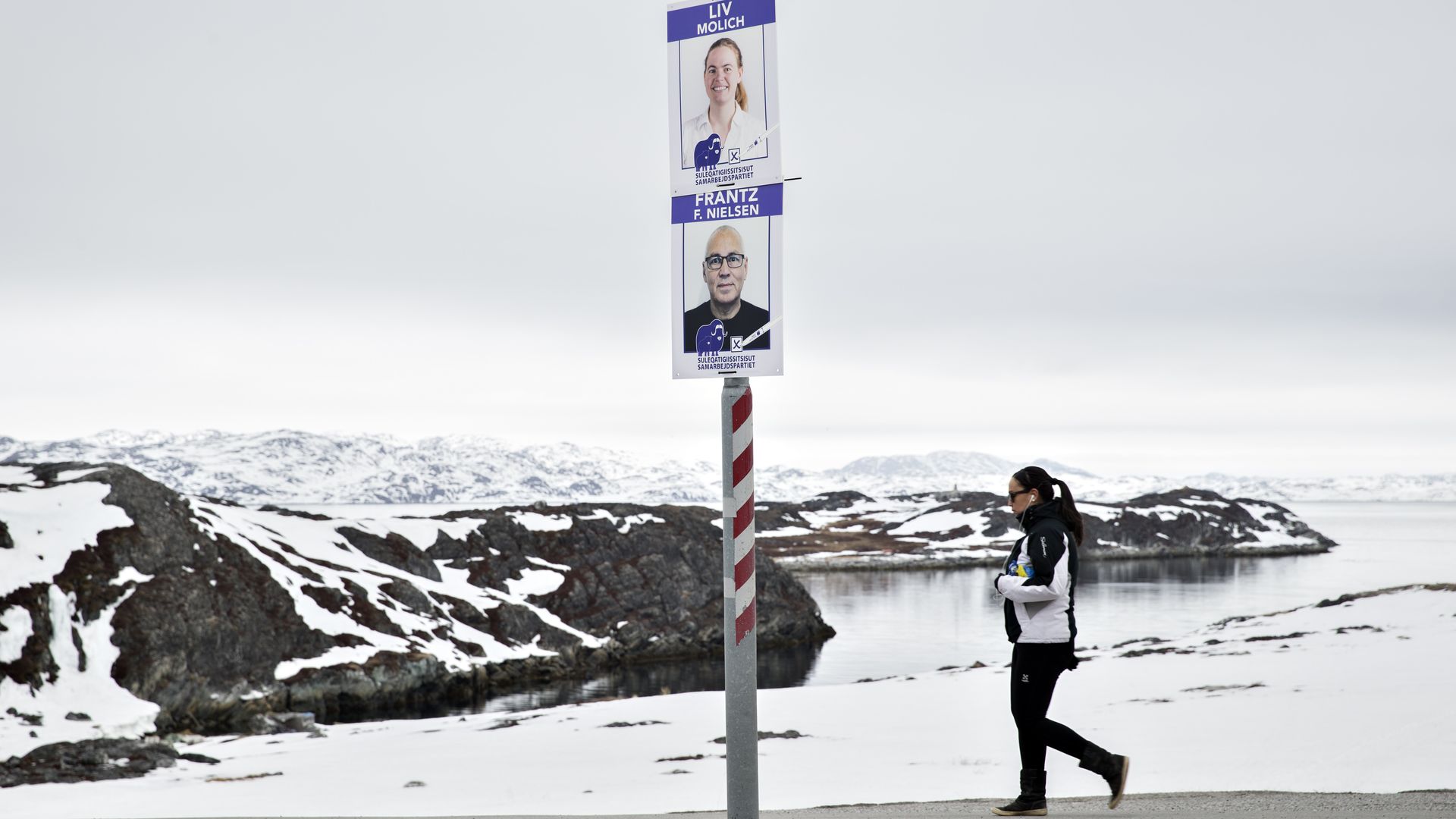 Greenland has self-rule, but formally remains part of the Kingdom of Denmark. Some of its 56,000 residents want full independence, but the country needs Denmark's cash.
What to watch: China, as you may have heard, also has cash, and it wants access to the Arctic's potentially vast reserves of oil, gas, metals, and minerals. China is also interested in new sea lanes created by melting ice, for reasons both commercial and strategic.
Greenland has access to the Arctic, but it needs infrastructure. It has no roads connecting the country's 17 towns and just one international airport. China, as you may have heard, likes to invest in construction of infrastructure in other countries.
As international competition for Arctic resources heats up, lot of governments—particularly Arctic Council members the United States, Canada, Russia, Norway, Sweden, Finland, Iceland and (especially) Denmark—are watching closely to see what Greenland's government does next.
Sign up for Signal, a twice-weekly newsletter from GZERO Media, a Eurasia Group company.
Go deeper