Trump threatens special California National Guard funding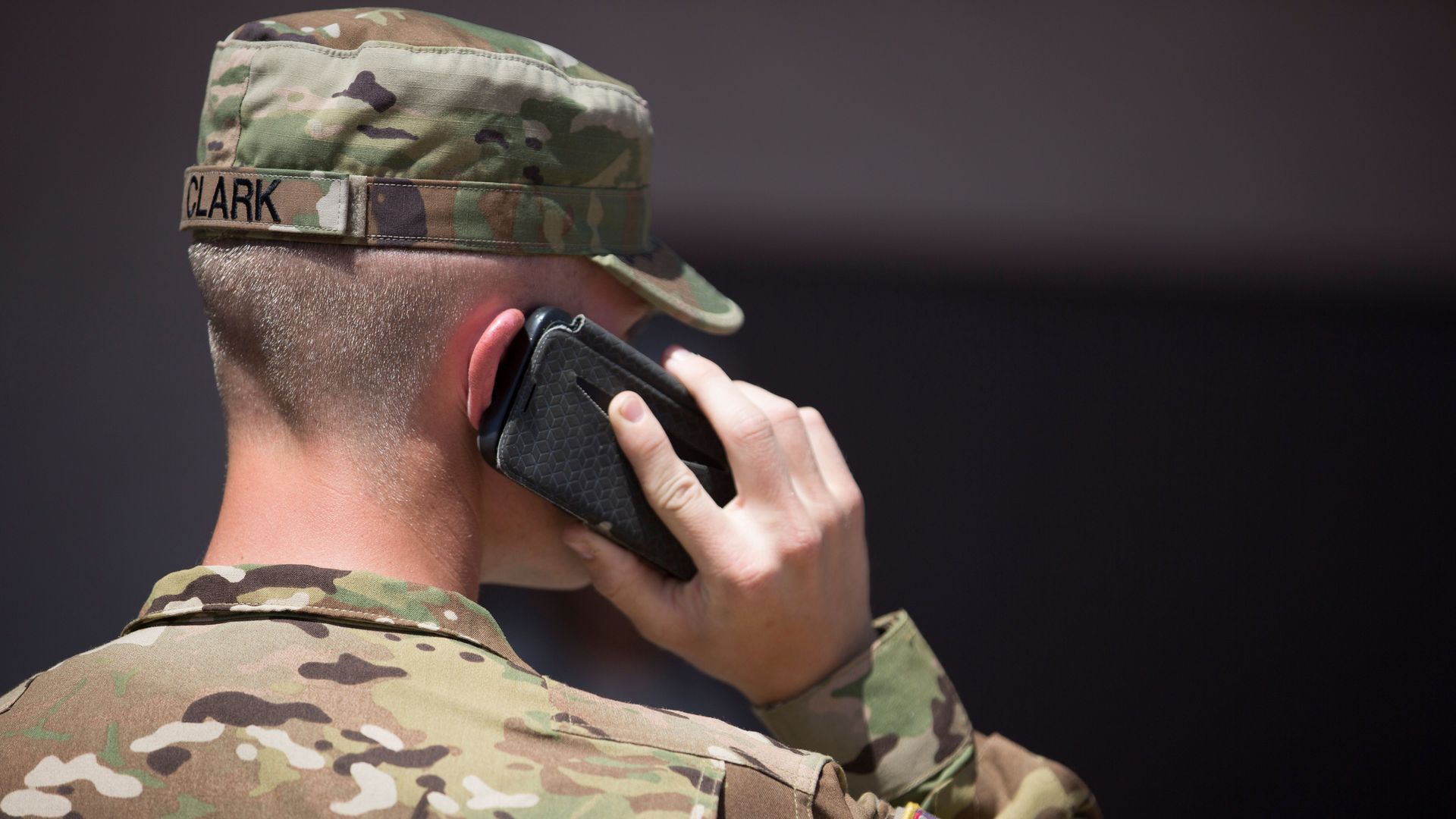 Trump is threatening to retract funding that was approved for California's National Guard to support Customs and Border Patrol (CPB) missions on the border citing disagreements with Governor Jerry Brown over the troops' role.
Yes, but: The Trump administration is expected within the next few days to add additional missions that aren't border-specific to the National Guard's tasks in support of CBP, which could win over Governor Brown and indicate a more expansive, supportive relationship between the National Guard and CBP.
The additional tasks are likely to include helping with drug enforcement, cargo control and air and marine operations, according to a DHS official.
How we got here:
On Friday, Governor Brown released a memo accepting federal funding for the deployment of National Guard troops to help Customs and Border Patrol fight "transnational terrorism."
California National Guard troops were not deployed. The Governor's office told Axios they were waiting for a signed agreement from Defense Secretary James Mattis and Department of Homeland Security Secretary Kirstjen Nielsen.
The quarrels: Administration officials — including President Trump — claimed that California was refusing to aide in the requested border missions, but when Axios reached out to the California National Guard and the Governor's office, we were pointed back to the Governor's memo and told they are waiting for signatures.
DHS and DOD did not sign memos for the other states that deployed National Guard troops to the border.
On Wednesday evening, the governor announced he would send up to 400 troops within the state, on the coasts and at the southern border to fight transnational crime. He added that a signed memo from the administration was no longer necessary.
But on Thursday morning:
UPDATE: The California National Guard tweeted that the Pentagon has told them that they will continue to fund the mission and, "in short, nothing has changed today."
Go deeper: The ongoing saga between the Trump administration and California
Go deeper