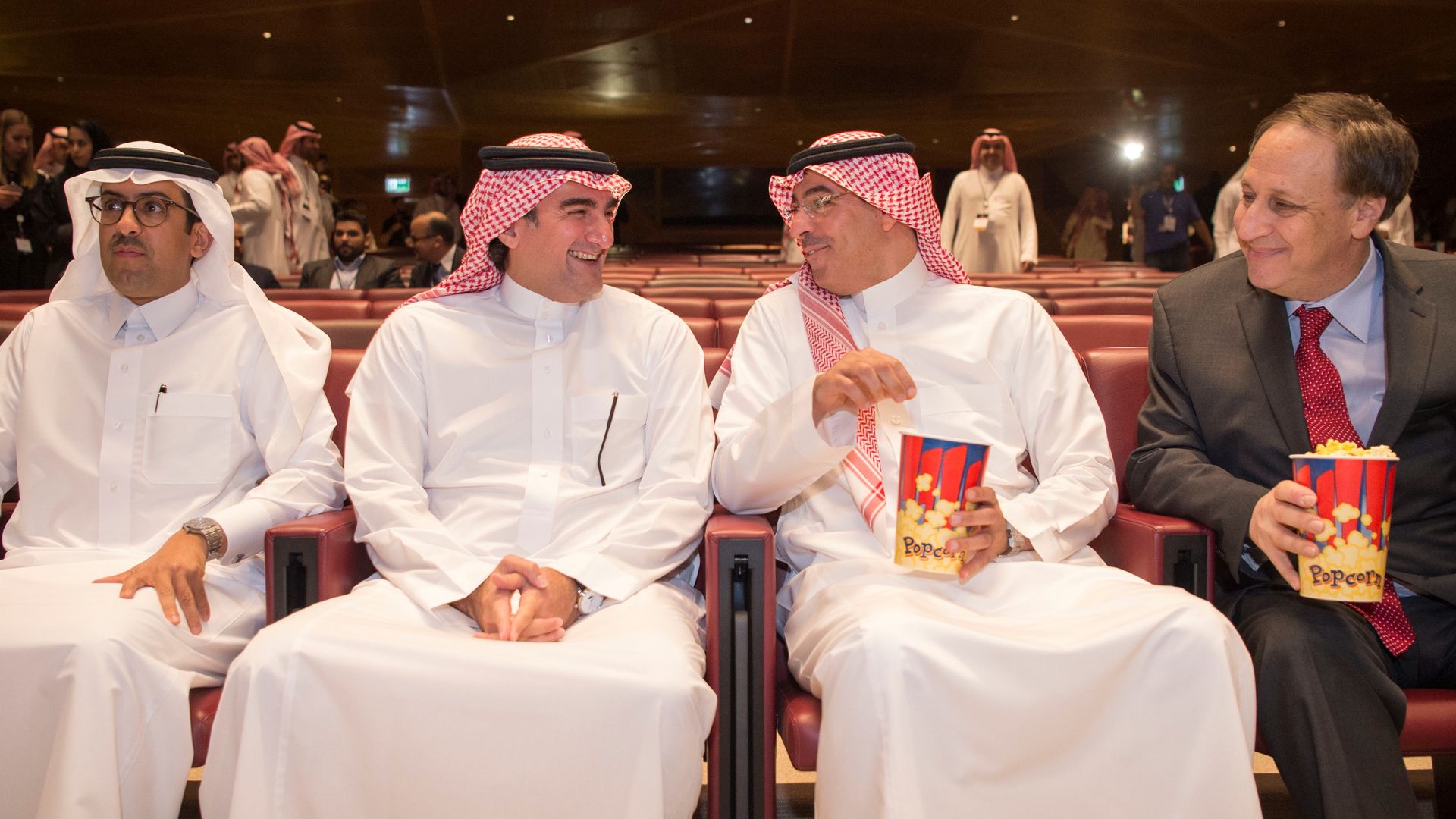 Hollywood blockbuster "Black Panther" premiered in Saudi Arabia's first movie theater for the first time on Wednesday evening in a groundbreaking moment for the country, AP's Aya Batrawy reports from Riyadh.
Why it matters: The screening was private and invitation-only, but it was a clear marker of change in the country as it ushers in a new era of progressivism for the country.
"[I]t's a stark reversal for a country where public movie screenings were banned in the 1980s during a wave of ultraconservatism."
"It's seen as part of a new era in which women will soon be allowed to drive and people in the kingdom will be able to go to concerts and fashion shows."
But, but, but: "Movies screened in Saudi cinemas will be subject to approval by government censors, and Wednesday night's premiere was no exception. Scenes of violence were not cut, but a final scene involving a kiss was axed."
Go deeper