Report: Rod Rosenstein reassured Trump on Mueller investigation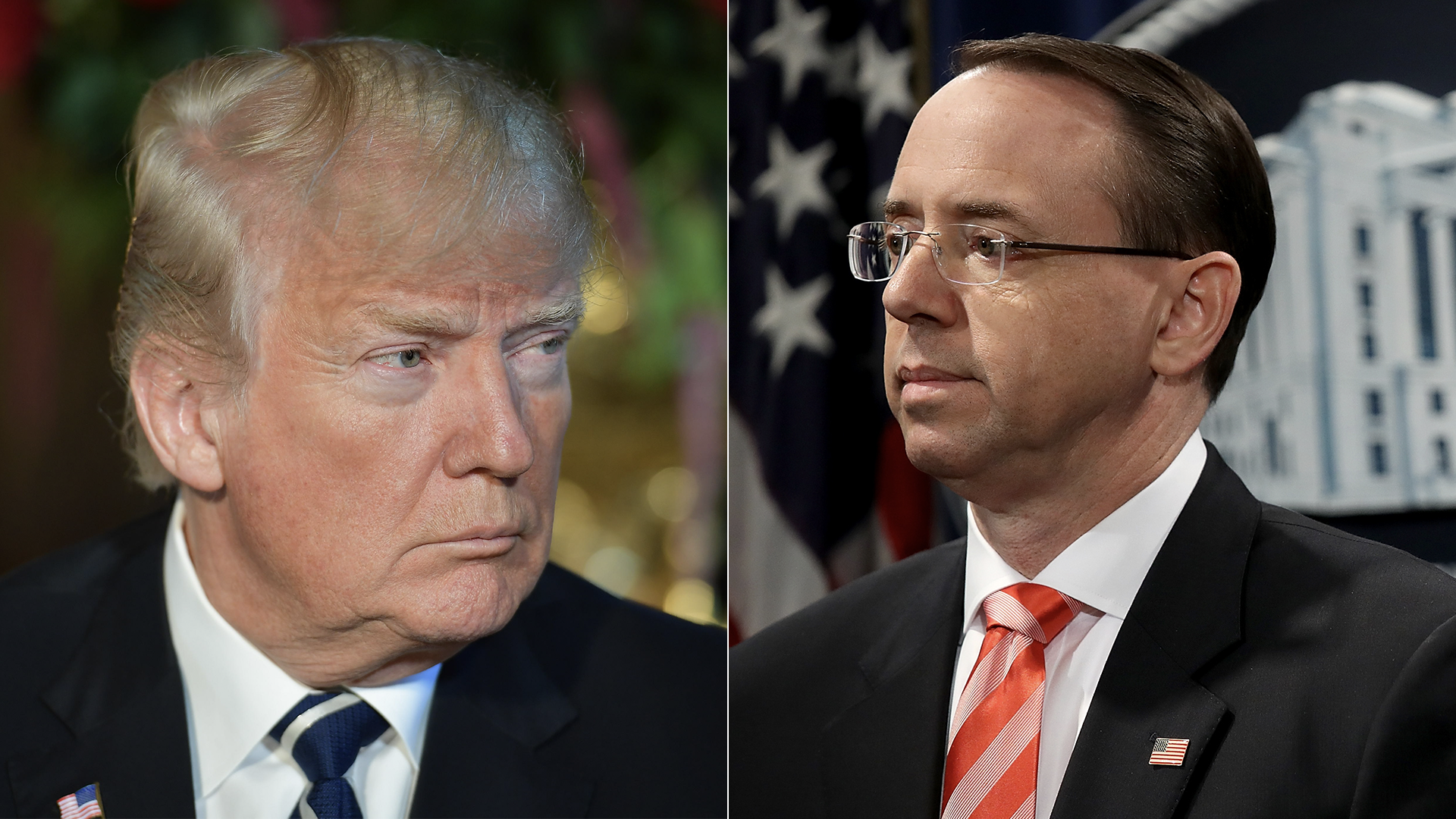 Deputy Attorney General Rod Rosenstein told President Trump last week at the White House that he "isn't a target of any part" of the Mueller probe, Bloomberg reports, citing two people familiar with the matter. CNN is reporting separately that Rosenstein told Trump "that he's not a target in the investigation of his personal lawyer, Michael Cohen," specifically.
But, but, but: Trump isn't under investigation now, but that could change. "Trump may not officially be a target," an official told Bloomberg, "but Mueller hasn't ruled out making him one at some point in the future."
Why it matters: There has been speculation that Trump would fire Rosenstein or Mueller but Bloomberg reports "after the meeting, Trump told some of his closest advisers that it's not the right time to remove either man."
Go deeper