Fortune picks 2018's greatest leaders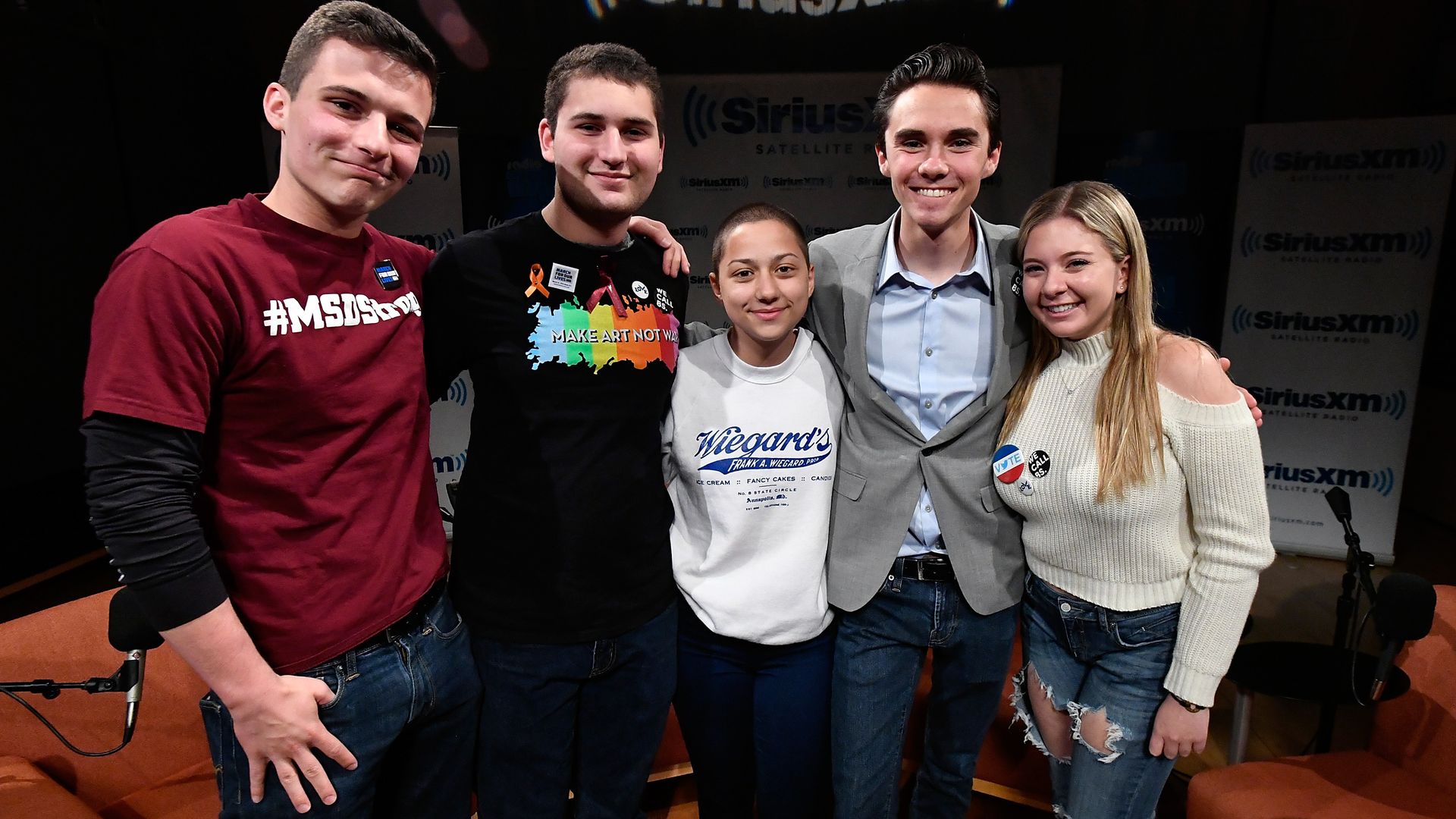 FORTUNE editor-in-chief Clifton Leaf introduces the magazine's annual list of the World's 50 Greatest Leaders: "If 2018 becomes the year that the United States finally begins to tackle its disease of gun violence ... it will be due not to the good sense of elected officials, but rather to the courage, tenacity, and sheer eloquence of students."
The top five: The students of Marjory Stoneman Douglas and other schools; Bill and Melinda Gates, cofounders, The Gates Foundation; The #MeToo Movement; South Korean President Moon Jae-in; and Ken Frazier, Merck CEO.
Others: 7. Margrethe Vestager, Europe's antitrust chief ... 8. Larry Fink, BlackRock CEO ... 9. Gen. Joseph Dunford, Chairman of the Joint Chiefs of Staff ... 11. Mary Barra, GM CEO .... 12. Nick Saban, University of Alabama football coach.
14. Tim Cook, Apple CEO ... 15. Serena Williams ... 18. Ryan Coogler, film director ... 21. Marc Benioff, Salesforce CEO ... 22. U.S. gymnasts and their allies ... 23. Kathleen McLaughlin, Walmart chief sustainability officer ... 27. Oprah ... 28. Mitch Landrieu, New Orleans mayor ... 31. West Virginia teachers.
33. Jamie Dimon, JPMorgan Chase CEO ... 35. Reese Witherspoon ... 41. Tim Keller, evangelical minister ... 42.Gwynne Shotwell, SpaceX president and COO ... 49. Amy Gutmann, University of Pennsylvania president ... 50. Ed Bastian, Delta CEO.
Go deeper