Behind Trump's tweet on Pastor Brunson, who's on trial in Turkey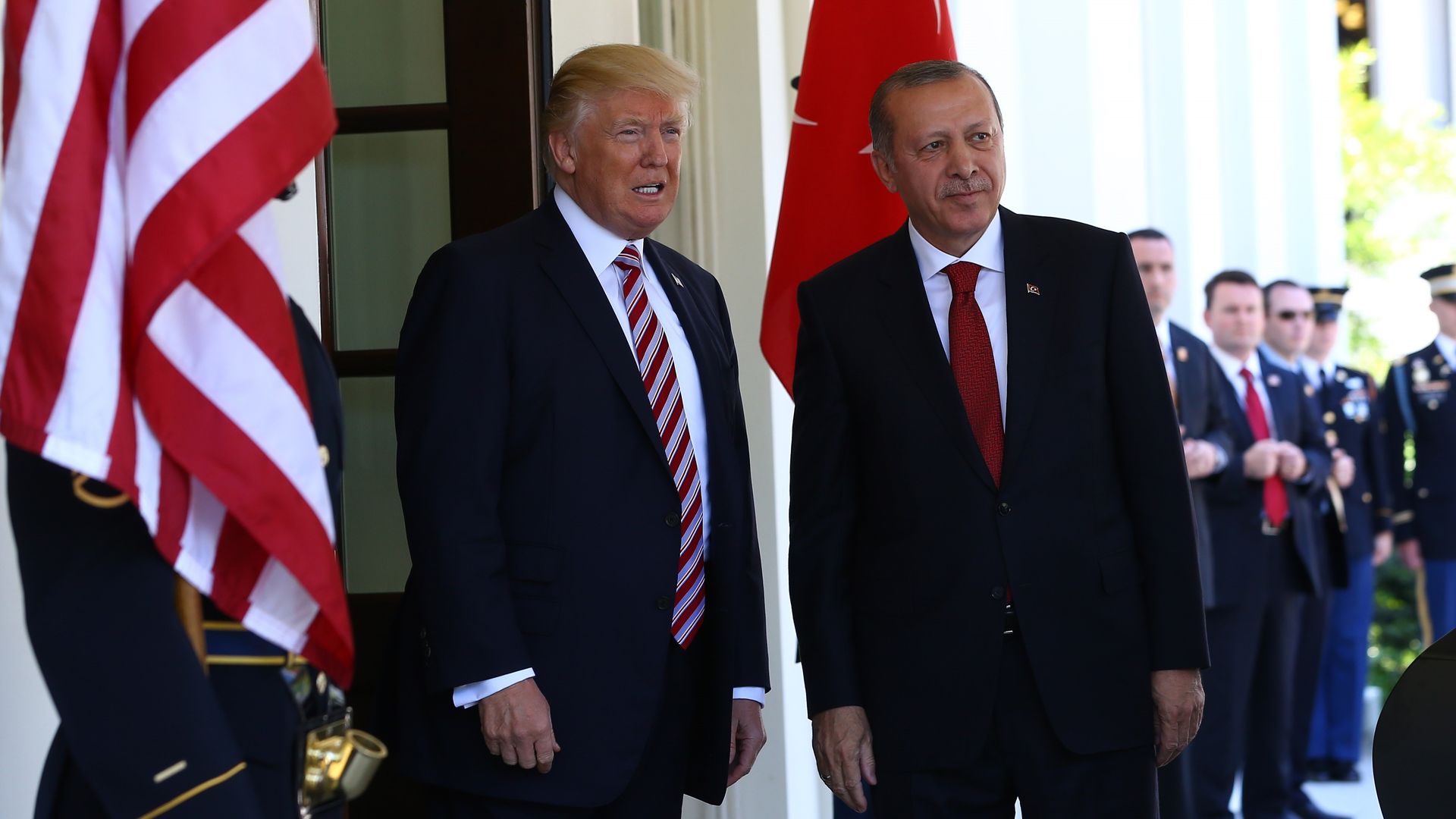 In President Trump's meeting with Turkish President Recep Tayyip Erdogan at the White House last May, Trump opened the meeting by saying that Vice President Mike Pence would like to say something, according to an administration official briefed on the meeting.
Pence took the opportunity to advocate for the release of Pastor Andrew Brunson, a Christian leader in the U.S. who is being persecuted in Turkey.
Trump, who has made bringing Americans overseas back home a focus of his presidency and tweeted about Brunson Tuesday night, and Pence, a social conservative wired in to the issue of persecuted Christians in the Middle East, have both since raised the issue with Turkish officials.
State of play: The assumption within senior levels of the administration is that Erdogan is using Brunson as a bargaining chip to force the U.S. to extradite Fethullah Gulen, a Turkish dissident living in Pennsylvania who Erdogan believes has been organizing a revolution against him.
What we're hearing: The U.S. is not willing to extradite Gulen in exchange for Brunson — it is not a deal they're willing to make, according to an administration official briefed on the situation.
Go deeper