Senate committee to move forward with bill to protect Mueller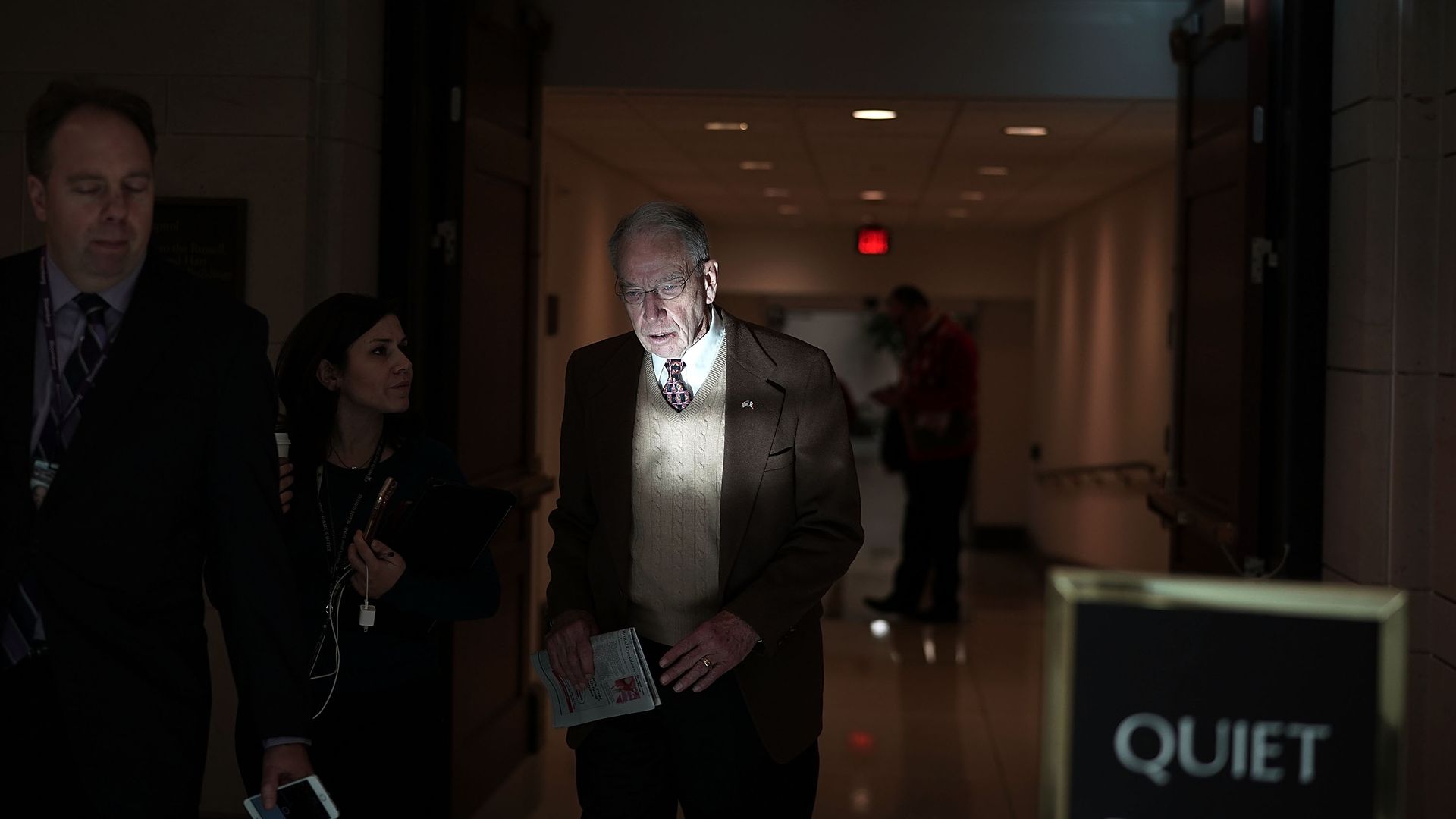 Chuck Grassley, chairman of the Senate Judiciary Committee, said the panel will take up legislation to protect special counsel Robert Mueller even though Majority Leader Mitch McConnell said such a bill was unnecessary and that he wouldn't bring it to the Senate floor, reports the Hill.
The details: A bipartisan group of senators introduced a bill last week that, if passed, would ensure that only a senior Department of Justice official could fire a special counsel, like Mueller. And if a court determines a special counsel was fired without "good cause," the person would be reinstated.
Go deeper