Sean Hannity's direct line to Trump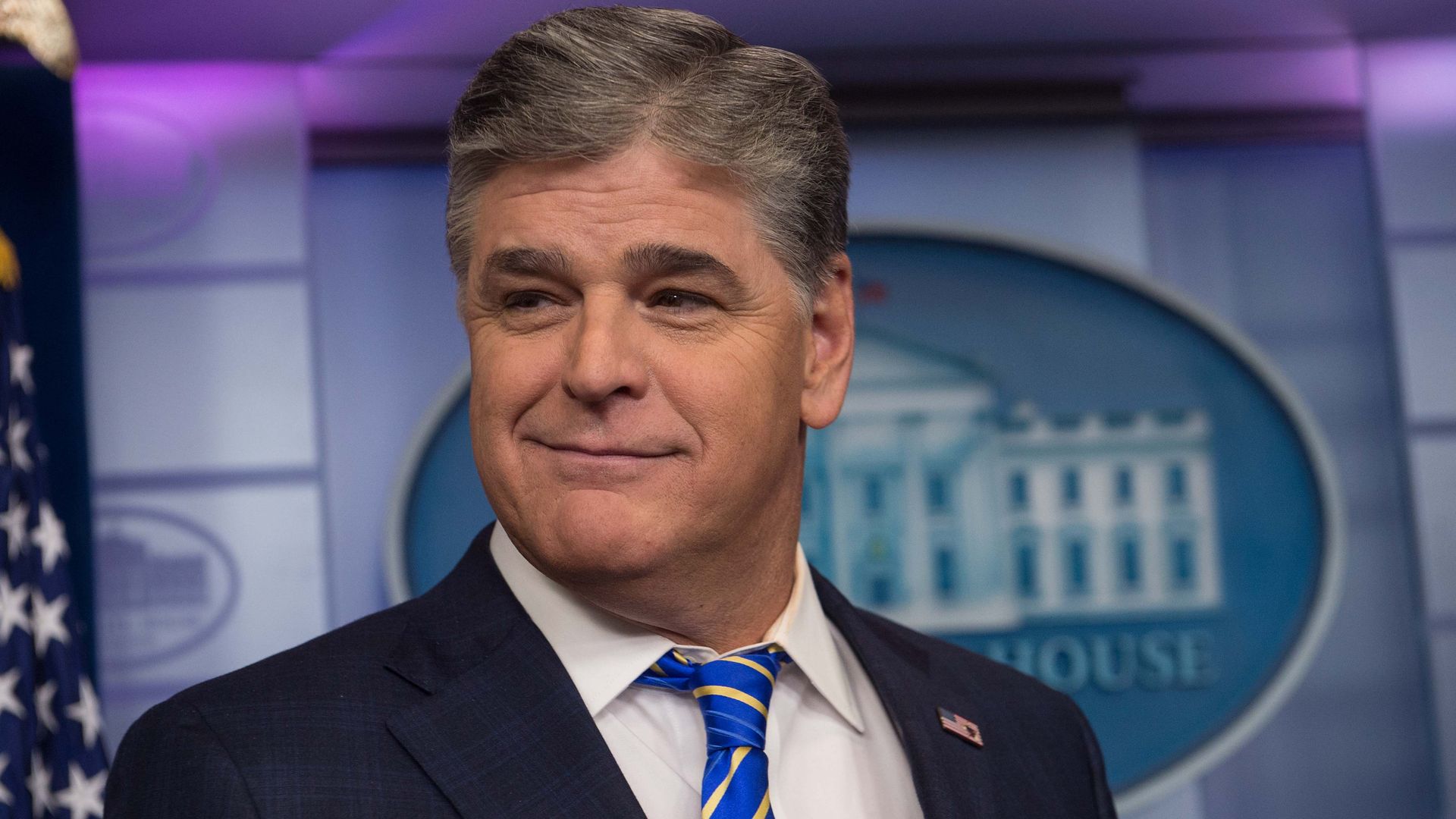 Fox News' Sean Hannity speaks with President Trump several times a week and is "one of the few people who gets patched immediately to Trump," per the WashPost: "The phone calls ... come early in the morning or late at night ... They discuss ideas for Hannity's show ... and even ... what the president should tweet."
Go deeper: Michael Cohen's third client: Sean Hannity.
Go deeper