Puerto Rico hit by island-wide blackout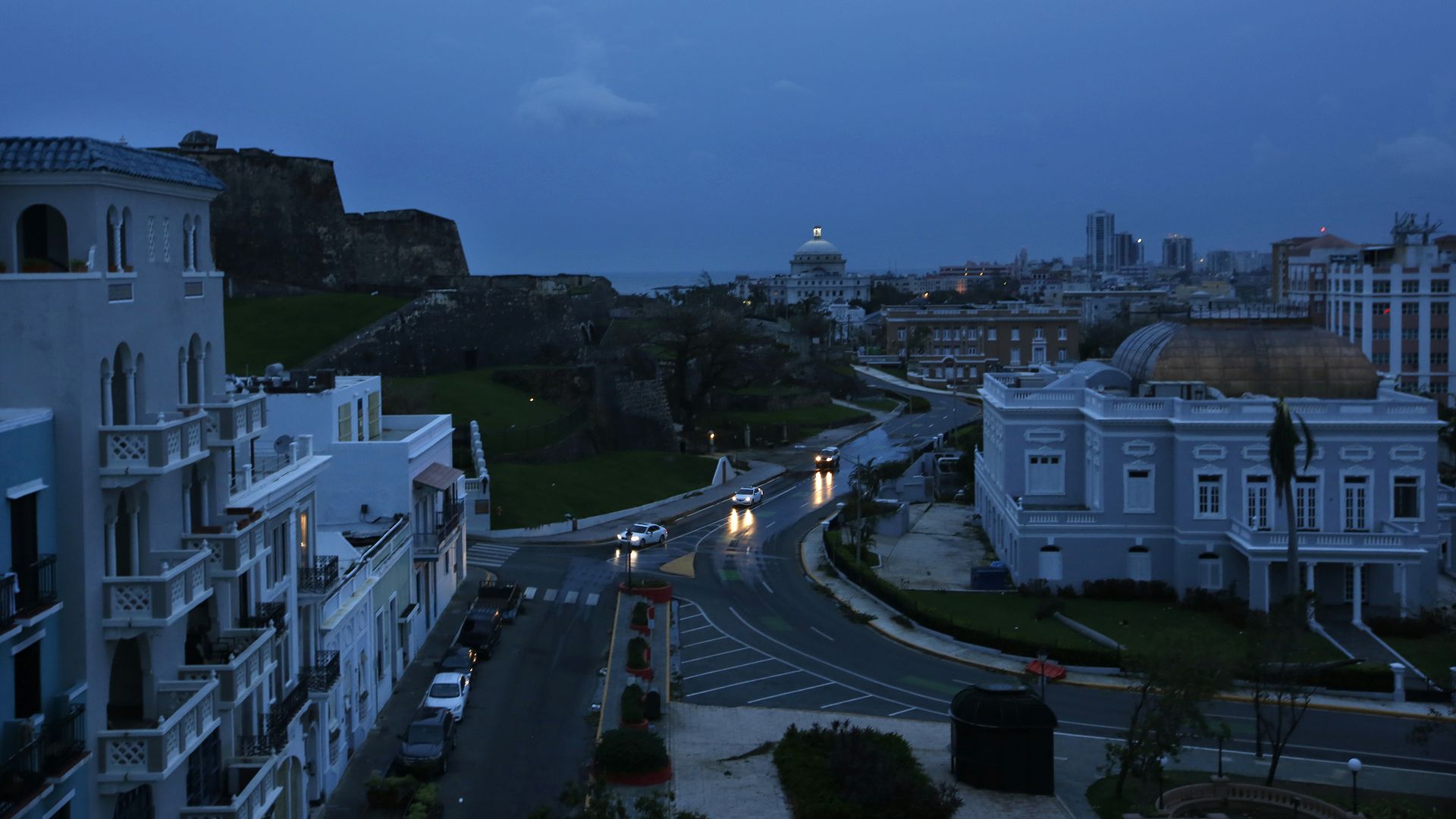 Puerto Rico has been hit by an island-wide blackout, per the AP. The Puerto Rico Electric Power Authority said that it could take 24 to 36 hours to restore power to everyone on the island, adding that it was prioritizing hospitals, San Juan's international airport and water pumping stations.
Why it matters: This is the first time since last year's Hurricane Maria that Puerto Rico has experienced an island-wide power failure, according to the AP, thanks to its still-unstable grid. In fact, prior to this outage, 40,000 Puerto Rican power customers still remained without power from Maria.
Go deeper