NTSB notes metal fatigue in Southwest engine failure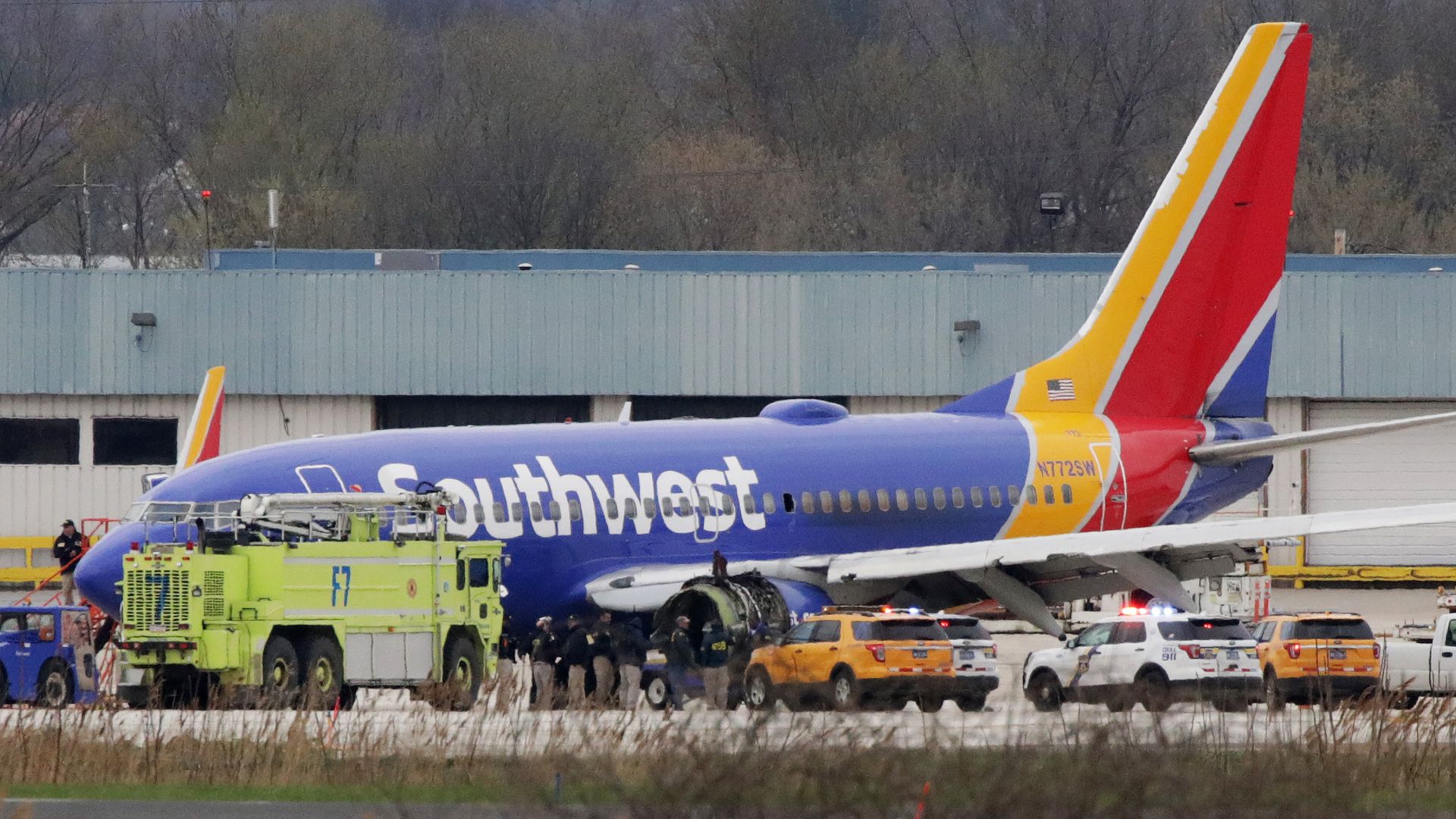 The terrifying engine loss on a Southwest flight may have been caused by a fan blade that broke off from one of the two engines, per the Philadelphia Inquirer.
Why it matters: Less than a year ago, the FAA and the engine's manufacturer drew attention to problems with metal fatigue on the fan blades in the CFM56 engine series, which this plane has, after a similar incident in 2016, also a Southwest plane.
The NTSB said at a briefing in Philly, where the N.Y.-to-Dallas flight made an emergency landing, that the blade broke near where it connected to the engine's hub, and there was evidence of metal fatigue.
"One passenger, identified as Jennifer Riordan of Albuquerque, N.M., was rushed to an area hospital, where she died ... She was a vice president of community relations with Wells Fargo and a married mother of two. Officials did not explain how she died."
"The flight was carrying five crew members and 144 passengers, some of whom described hearing a loud boom in mid-flight before a window blew out and the smoke-filled plane suddenly dropped."
"The failure happened at 32,500 feet."
Reuters: "The CFM56 engine was produced by a joint venture of GE and France's Safran SA called CFM International and is one of the most common engines, paired with the world's most-sold plane, the Boeing 737."
"Passenger Matt Tranchin, 34, of Dallas, told reporters that flight attendants and some passengers worked to cover the hole in the plane.
"I spent a lot of my time trying to articulate what my final words would be ... to our unborn child, to my wife, to my parents."
Go deeper