Key Dem bails on prison reform meeting with Kushner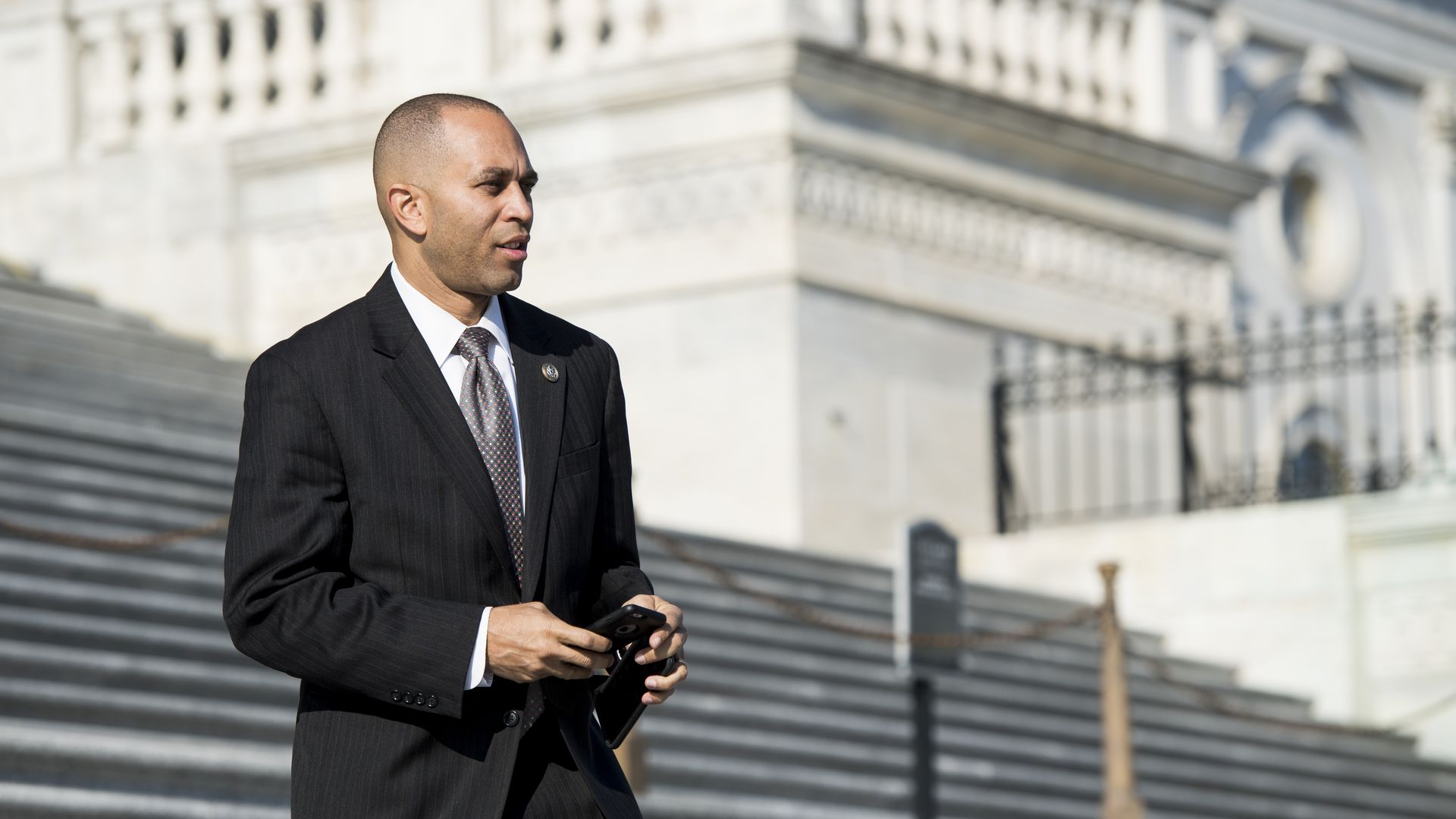 Rep. Hakeem Jeffries, a lead co-sponsor of key legislation on prison reform, bailed on a meeting with Jared Kushner, according to an aide familiar with the situation.
Why it matters: Kushner was coming to the Hill to lend White House support to a bill co-sponsored by Jeffries and Republican Doug Collins. Overhauling prison reform is a rare issue that finds support in parts of both parties on Capitol Hill and from the Trump administration.
Jeffries bailed on the meeting because he believes changes made to the bill mean it doesn't go far enough in offering protections to incarcerated women, and unnecessarily expands concealed carry rights, the aide said. He also cancelled because he hadn't had adequate time to fully review the latest version. An administration official said they're aware of the concerns and hope to talk tomorrow.
Go deeper: White House makes first legislative move on prison reform
Go deeper