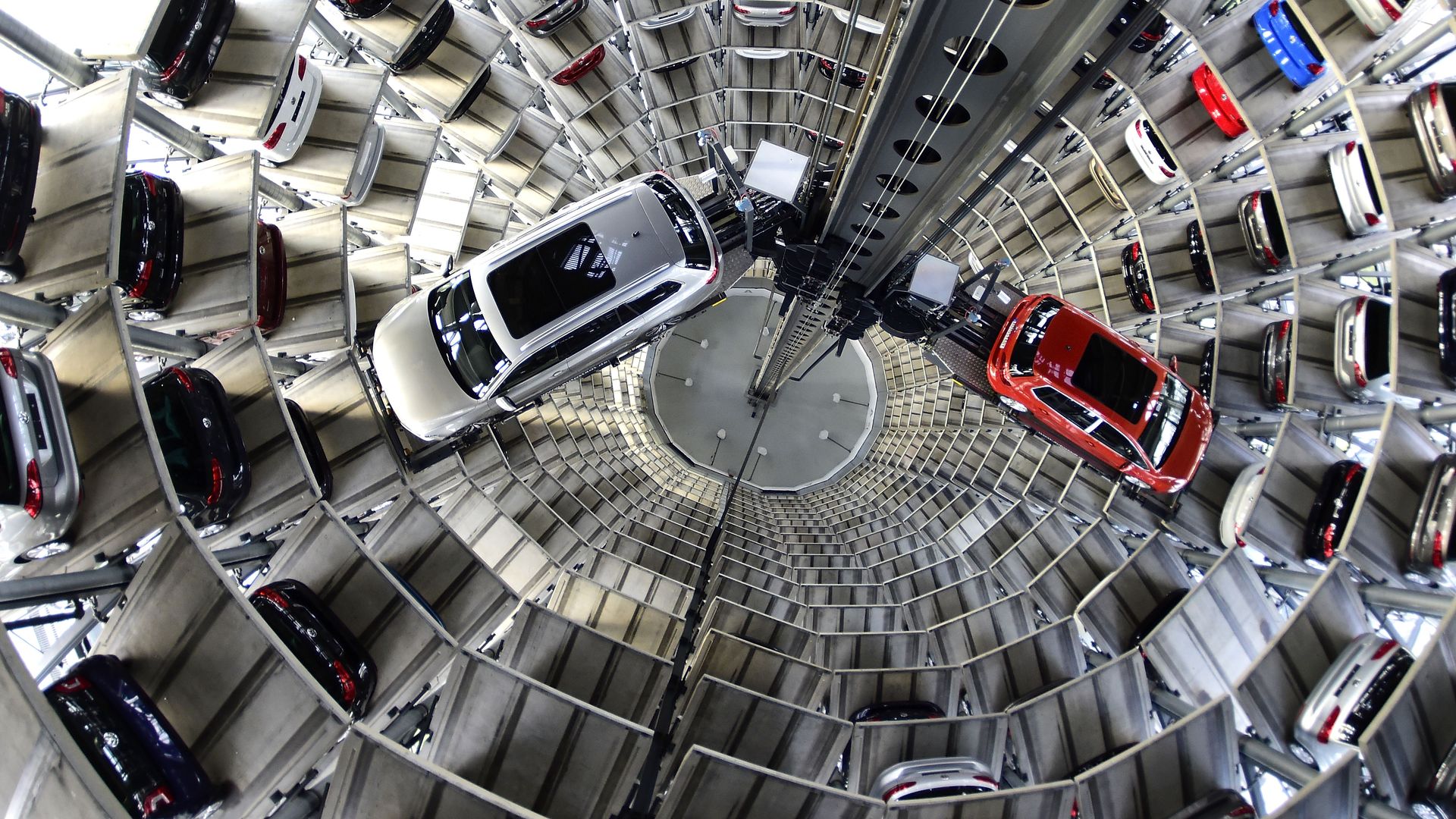 A deal on automobiles could help change Trump's mind on a key Obama policy for confronting China: the Trans-Pacific Partnership (TPP), a trade deal with 11 Pacific nations, according to trade experts surveyed by Axios.
What's going on now: Trump is at Mar-a-Lago with Shinzo Abe, the Japanese prime minister, a cornerstone signatory of TPP, who is struggling politically at home and would love to pull the U.S. back into the deal.
Trump called the TPP a "disaster" during the campaign and withdrew from it on his third day in office, but last week said he might sign the pact anyway, as long as it was much improved. (Though last night, he went back to his original posture, tweeting that he doesn't "like the deal for the United States.")
U.S. trade experts are not convinced that Trump's latest reversal on TPP is necessarily the last word.
"He's back-tracked before. My guess is he'll go back and forth some more," said William Reinsch of the Center for Security and International Studies, who served in the Clinton administration as undersecretary of commerce for exports.
Edward Alden of the Council on Foreign Relations tells Axios that Trump could warm to TPP if it required a higher percentage of components from TPP nations, and specifically not from China.
Jeff Schott, of the Peterson Institute for International Economics, said another improvement from a U.S. standpoint would be if TPP comes to include the U.K., South Korea and Taiwan, all of whom have said they want to join. "It's a better deal if it expands," Schott tells Axios.
Claude Barfield of the American Enterprise Institute said that since Trump is also fixated on trade deficits, some language might be added to that point. But ultimately, "it's hard to know" what Trump wants in a new TPP because of his erratic positions.
Go deeper