Amazon's Smart TV gets an exclusive home at Best Buy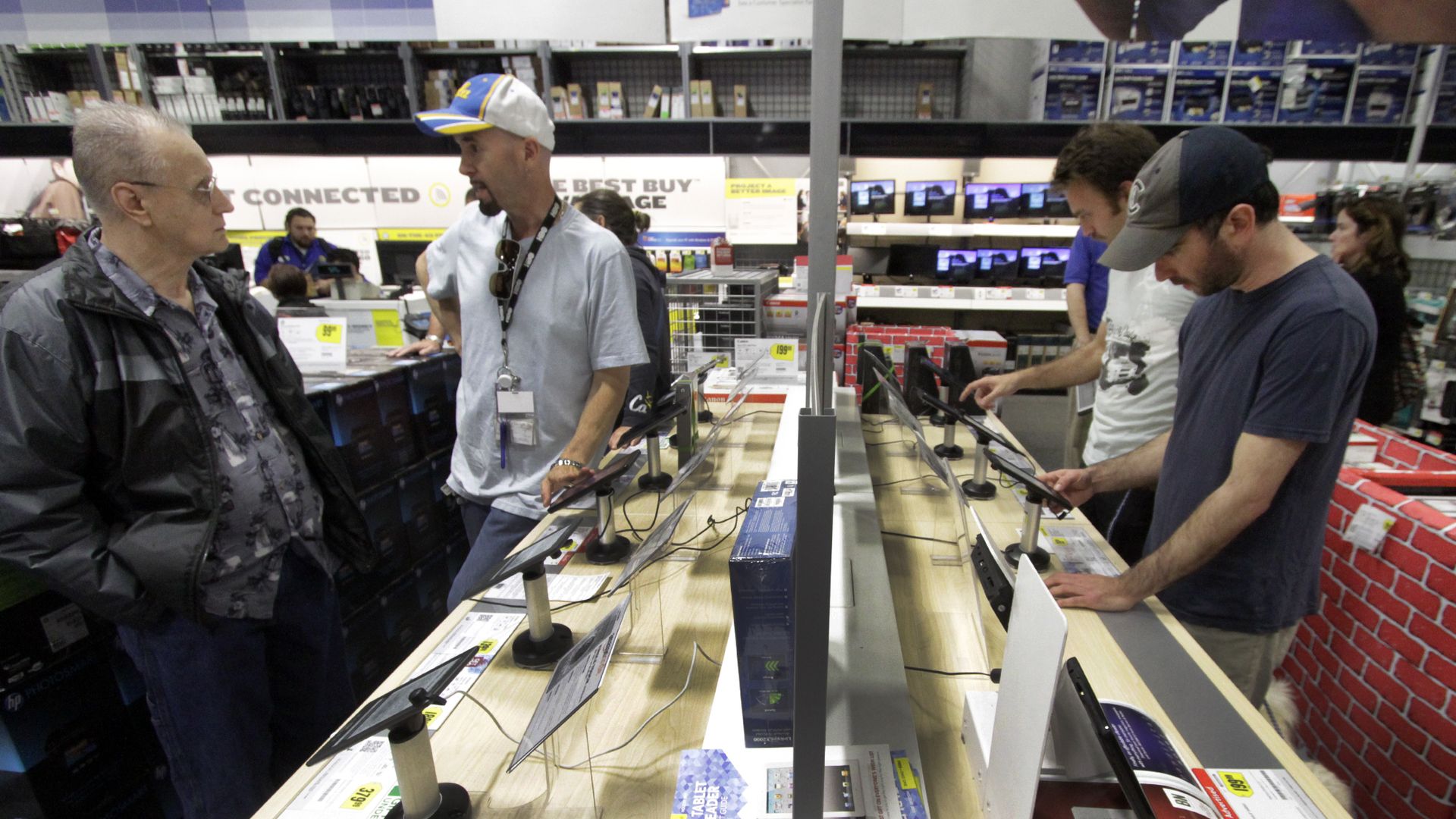 Amazon has a deal to exclusively sell its new line of Fire smart TVs at Best Buy beginning this summer, a big step for the e-commerce giant toward bringing its products to brick-and-mortar stores, reports AP.
The big picture, via Axios' Ina Fried: It's an unlikely partnership as the two companies compete in most areas. That said, TVs are often bought in retail stores and the move helps Amazon's Fire TV better compete against Roku and Google as manufacturers increasingly build smart TV capabilities directly into TV sets.
Go deeper