White House makes first legislative move on prison reform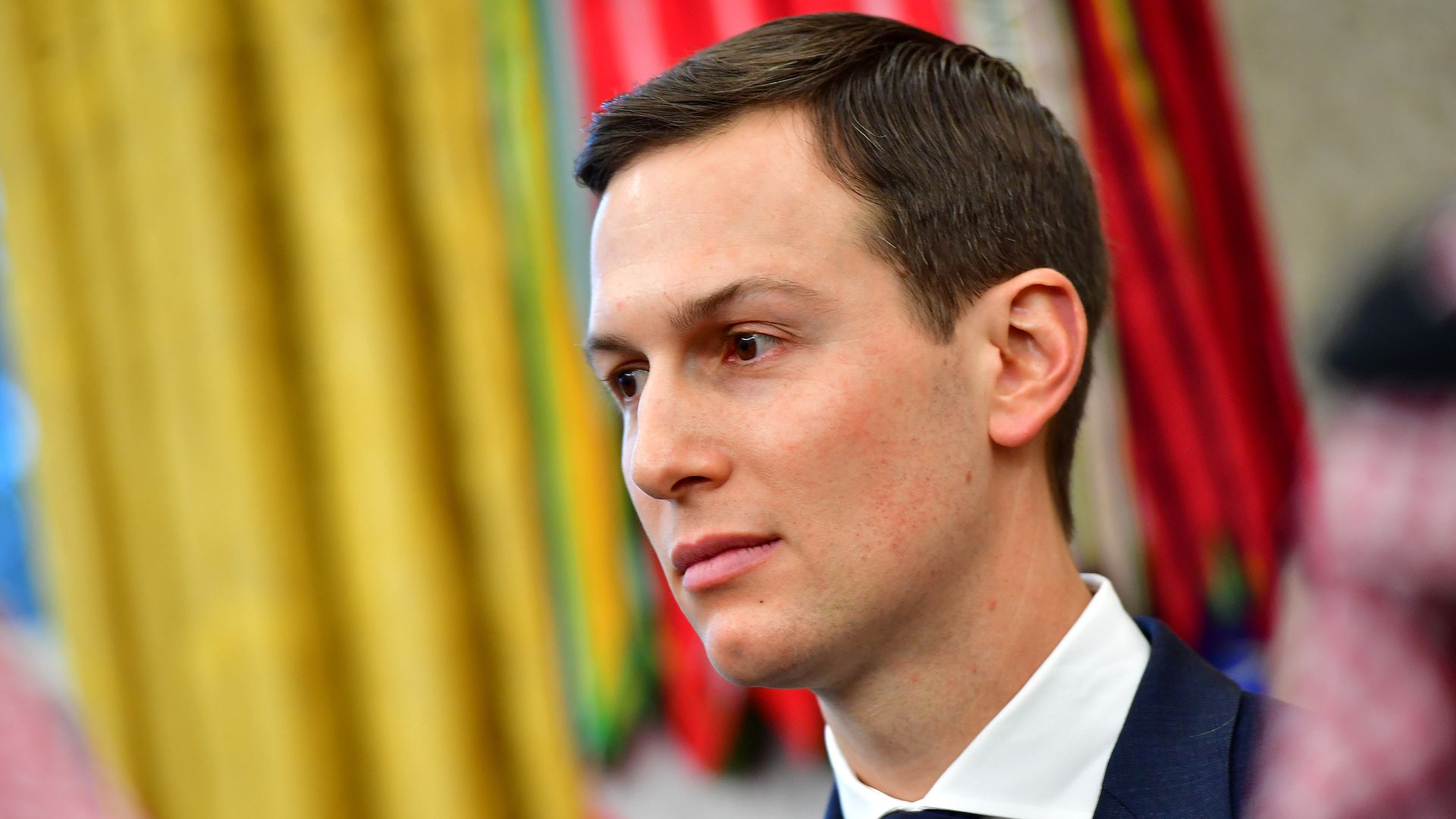 The Trump administration will get behind a criminal justice proposal for the first time when Jared Kushner meets with lawmakers to push for a bill to rehabilitate prisoners through educational programs, vocational training and therapy to reduce recidivism rates.
Be smart: Criminal justice reform has no deadline, most prisoners can't vote and efforts over the past couple of years have always been kicked down the road, despite general bipartisan support. Many criminal justice reform advocates on the Hill and in outside groups credit Kushner for his advocacy on the issue in the White House.
The bill, Collins-Jeffries, is expected to get a vote in the House Judiciary Committee next week, according to White House officials. Kushner and other advocates for the bill hope it will get a vote on the House floor soon.
Participants in tomorrow's meetings will include House Speaker Paul Ryan and Republican House leaders, the Problem Solvers Caucus, Rep. Doug Collins (R-GA), and Rep. Hakeem Jeffries (D-NY), among others.
Big picture:
Attorney General Sessions and President Trump have been open to reform efforts that aim to help prisoners successfully re-enter society, but have drawn the line at sentencing reform efforts, which lower harsh sentencing guidelines, especially for nonviolent drug crimes.
Kushner also supports sentencing reform, but has agreed to start with prison reform given Sessions and Trump's stance.
While there is strong bipartisan support for prison reform, Sen. Chuck Grassley as well as some other lawmakers and outside groups on the left have demanded that sentencing reform be included in any criminal justice reform bill and have questioned the White House's sincerity on the issue. 
The divide over sentencing reform is starkest in the Senate, where Judiciary Chairman Chuck Grassley has insisted on not settling for anything short of his comprehensive criminal justice reform bill. But for now, the White House is focused on getting a bill through the House.
Go deeper: The criminal justice reform coalition is breaking up
Editor's note: This piece earlier misnamed Rep. Doug Collins as Rep. Chris Collins in the list of participants in the meetings.
Go deeper