Pharma's biggest concern is a Trump surprise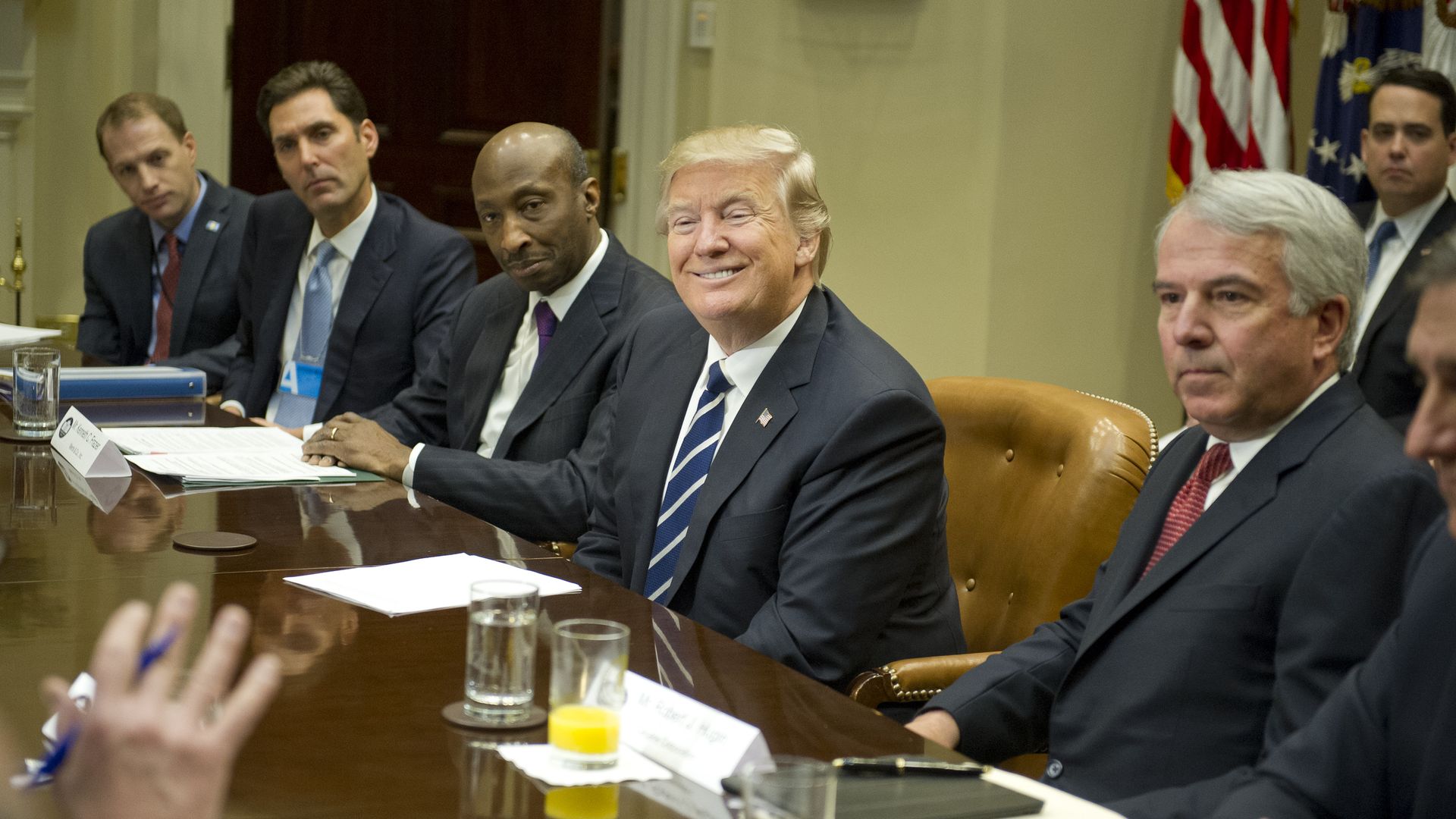 President Trump is scheduled to give a speech on drug prices next week, but few expect the policy proposals that will accompany it to pack a real punch to the pharmaceutical industry — unless the president goes off-script.
What they're saying: "We are hopeful the administration will embrace market-oriented policies that address patient affordability ... We would obviously be concerned if the administration pursued Medicare negotiation or importation which we think would take the system in the wrong direction," said Stephen Ubl, president and CEO of the Pharmaceutical Research and Manufacturers of America.
What to expect: The president's speech will coincide with a request for information on different drug price policies from the Department of Health and Human Services. But other actions are expected to follow.
The Centers for Medicare & Medicaid Services will be making enhancements to its drug pricing dashboard, which a person familiar with the proposal called "a shaming tool."
The Food and Drug Administration will continue its focus on getting more generics to market to enhance competition. Other actions are also expected from the different health care agencies.
Between the lines: The drug industry isn't worried about any of these. What gives them nightmares are things like giving Medicare the power to negotiate drug prices and allowing drugs to be imported from other countries — which Trump has talked about off the cuff but can be assumed to be completely off the table if his administration has its way.
"I would be deeply shocked if this administration came up with something for him that matched his 'drug companies are getting away with murder rhetoric,'" said Rodney Whitlock, a lobbyist with the Campaign for Sustainable Drug Pricing.
So far, PhRMA has been pleased with the Trump administration. "I think in some ways, the administration is not getting the credit it deserves for the steps it's taken to lower drug costs," Ubl said in an interview last week.
He pointed specifically to the FDA's work to clear the generic backlog, additional trade agreement enforcement and "discussions that they've been having around how to move the system towards more outcomes-based arrangements."
Responding to the upcoming speech, Ubl said the industry would welcome policies "like promoting value-driven health care and giving patients access to rebates at the pharmacy counter."
Yes, but: The president is known to literally throw his prepared remarks away when he's giving a speech he finds boring. Talking about getting generics to market faster and a new drug pricing dashboard are not the stuff of his typical campaign rally-style speeches.
"I think the entire health care stakeholder community should be nervous, because who knows where this could go?" Whitlock said.
Go deeper