The districts that worry House GOP leadership the most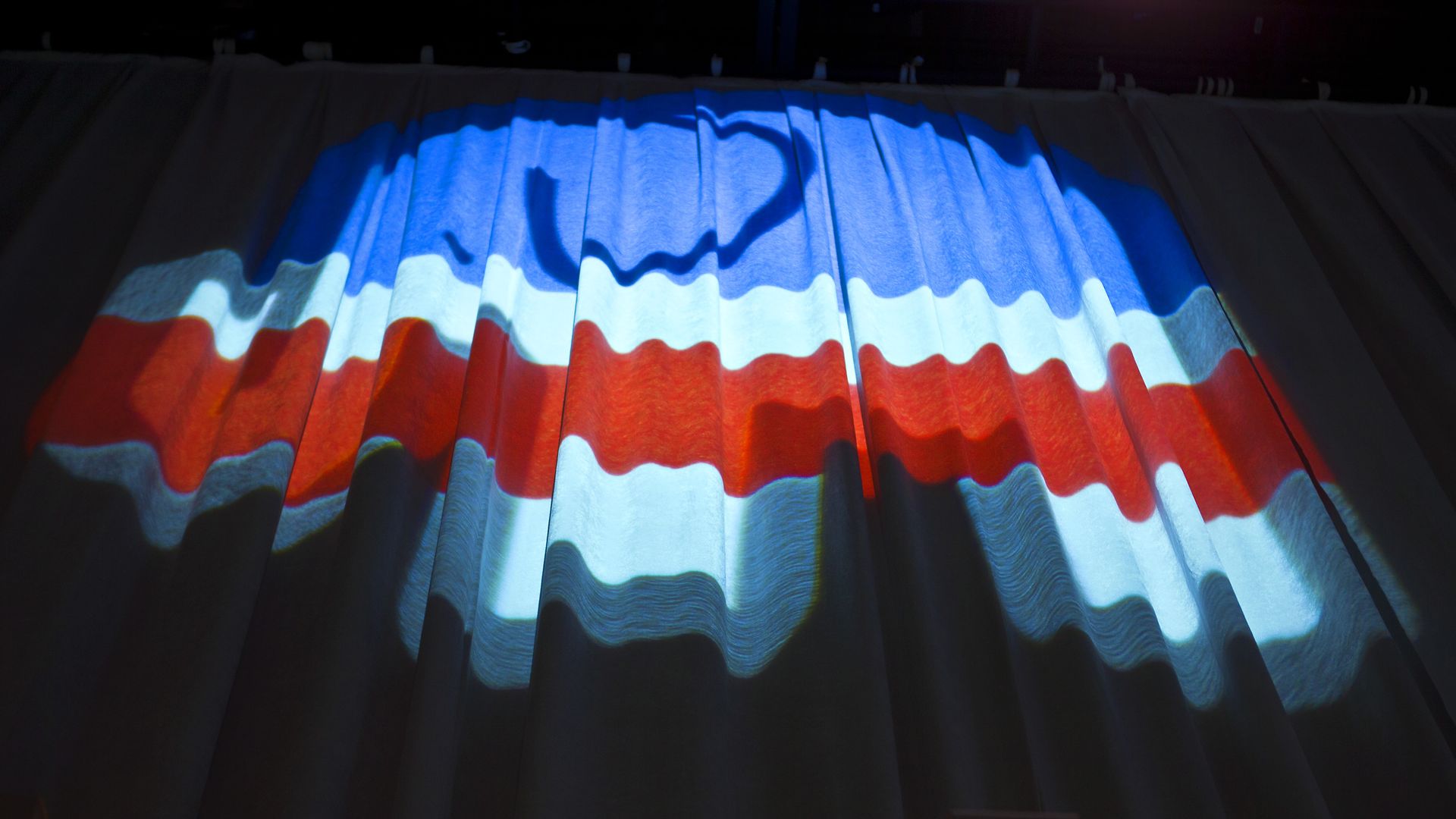 The Congressional Leadership Fund, a super PAC endorsed by House Republican leadership, announced it will be spending $48 million on initial ad reservations in 30 competitive congressional districts for the fall 0f 2018 — the first outside conservative group to do so ahead of the midterms.
The bottom line: This is a huge ad spend for an outside group so early on in the election cycle, and the 30 districts targeted reveal which areas across the country that House Republican leadership are most concerned about come November. Most of the targeted districts align with the Cook Political Report's "Republican Toss-Up" rating.
Between the lines: CLF is running ads in several districts across the country where incumbent House Republicans are hoping to retain their seats in districts Hillary Clinton won in 2016.
But what's more interesting to note: Some of the targeted districts are in places that didn't lean blue in 2016 and aren't currently considered toss-ups by Cook — especially in traditionally Republican-leaning states like Texas, Kansas, and Kentucky.
By the numbers
For comparison: In the last election cycle, CLF announced its first reservation of $10 million in August 2016.
Television Reservations: CLF is spending $38 million in 20 districts. Here are the six districts with the most money being spent:
*Indicates a district Clinton won in 2016
MN-08 (Open), $2.6 million 
*TX-07 (Culberson), $2.45 million (TU)
*CA-10 (Denham), $2.35 million (TU)
*MN-03 (Paulsen), $2.3 million (TU)
*CA-45 (Walters), $2.3 million
*CO-06 (Coffman), $2.3 million (TU)
Digital Spending: CLF is spending $10 million in 30 Districts.
*CA-10 (Denham); *CA-21 (Valadao); *CA-25 (Knight); *CA-45 (Walters); *CO-06 (Coffman); FL-18 (Mast); FL-26 (Curbelo); IA-01 (Blum); *IL-06 (Roskam); IL-12 (Bost); KS-02 (Open); *KS-03 (Yoder); KY-06 (Barr); ME-02 (Poliquin); MI-08 (Bishop); *MN-03 (Paulsen); MN-08 (Open); NC-13 (Budd); NE-02 (Bacon); NJ-03 (MacArthur); *NJ-07 (Lance); NY-22 (Tenney); *NY-24 (Katko); PA-01 (Fitzpatrick); PA-17 (Rothfus); *TX-07 (Culberson); TX-23 (Hurd); VA-02 (Taylor); WA-05 (McMorris Rodgers); *WA-08 (Open)
Worth noting: The launch also comes less than a week after Speaker Paul Ryan announced he is not running for reelection, a move that has added to concerns that House Republicans may be facing a wave against them this fall.
Editor's note: This post has been corrected to note that CLF is targeting 30 congressional districts, not 50.
Go deeper