Comey continues his Trump blitz as his book hits shelves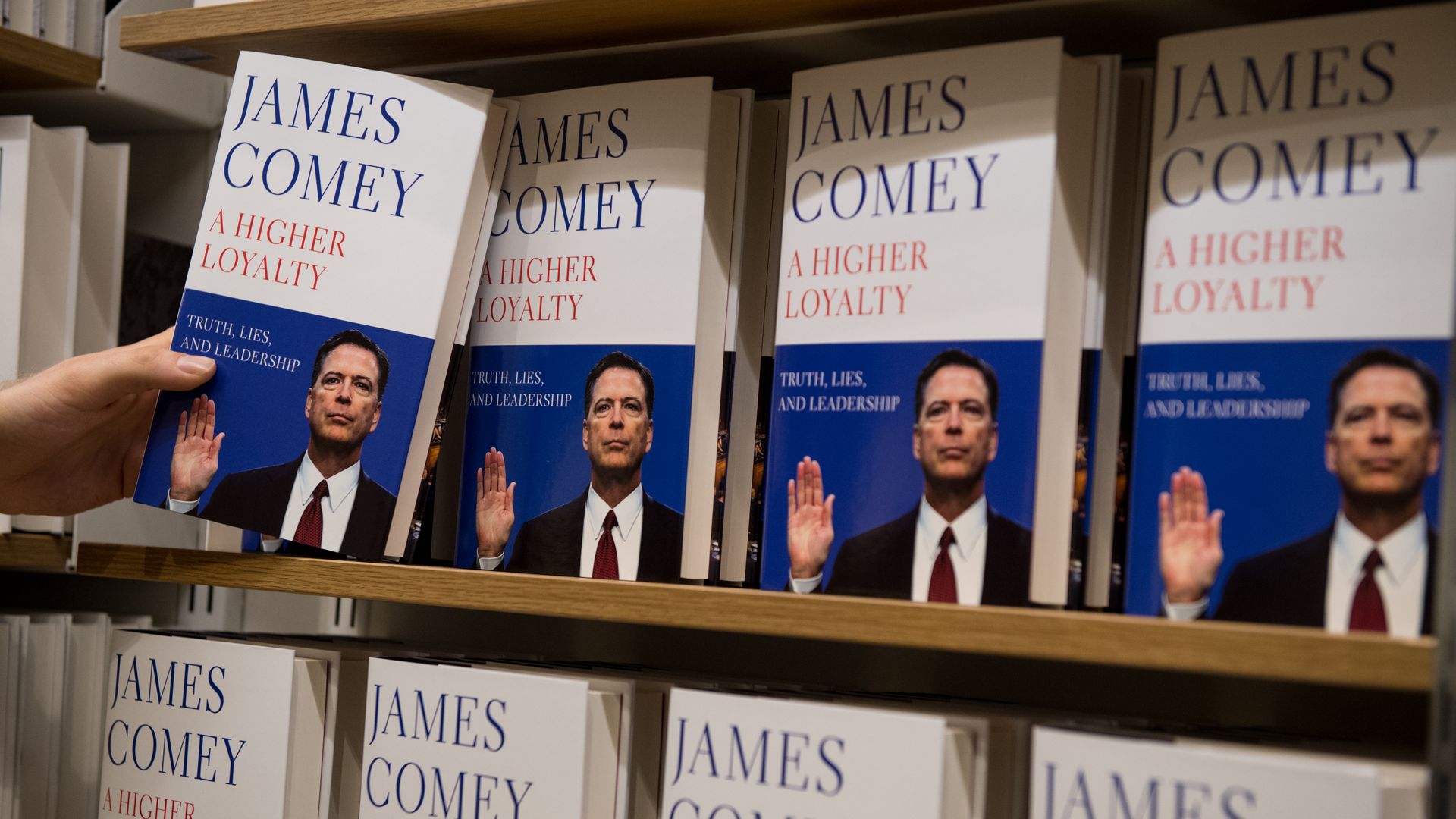 As James Comey's "A Higher Loyalty" goes on sale today, NPR's Steve Inskeep and Carrie Johnson asked him on "Morning Edition" about President Trump's tweets over the weekend suggesting he could face jail for giving up classified information and lying to Congress.
His big picture: "The president of the United States just tweeted that a private citizen should be jailed. And I think the reaction of most of us was: 'Meh, it's another one of those things. ... This is not normal. This is not OK. There is a danger that we will become numb to it and we will stop noticing the threats to our norms."
He was also asked about his criticisms of Trump's appearance, including his penchant for long neckties:
"I'm not making fun of the president. I'm trying to be an author, which I've never been before in my life. While I'm typing, I can hear my editor's voice ringing in my head: 'Bring the reader with you,  show them inside your head.'"
"And by the way, not that this matters,  but I found his hands to be above average in size."
Terry Gross of "Fresh Air" asked Comey, who as deputy attorney general appointed special prosecutor Patrick Fitzgerald in the Scooter Libby case, if he sees Trump's pardon of Libby as a personal attack:
"I don't ... but that doesn't mean it's not an attack on the rule of law. There's a reason that President George W. Bush, for whom Scooter Libby worked, refused to pardon him."
"The Libby case was incredibly important, and justified by overwhelming facts. To pardon now, is an attack on the rule of law."
Get more stories like this by signing up for our daily morning newsletter, Axios AM. 
Go deeper