Cheddar launches two networks on YouTube TV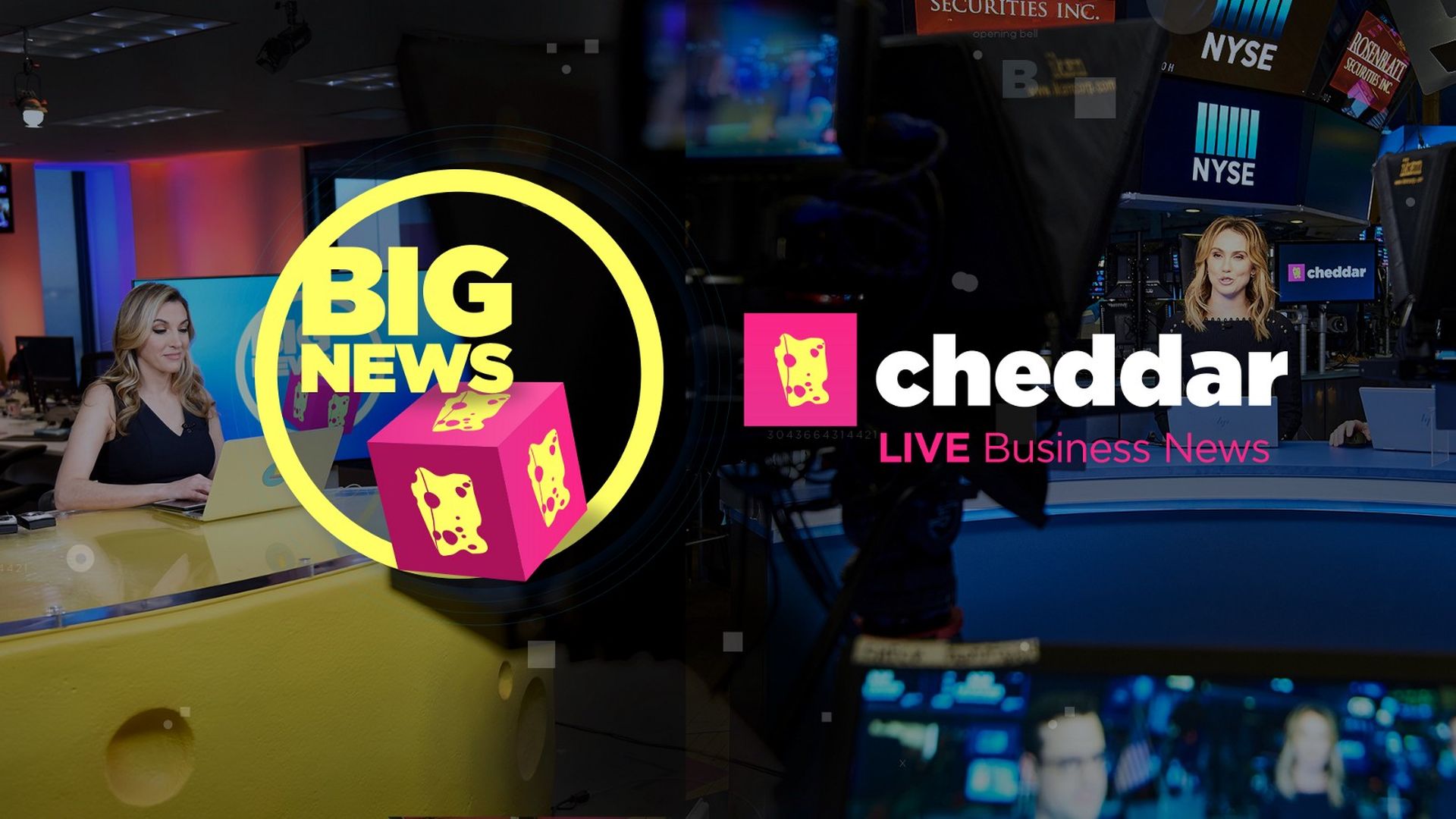 Cheddar, the streaming video network dubbed the "CNBC for millennials" is launching its original tech and business-focused news network and a new general news network, Cheddar Big News, on YouTube TV.
Why it matters: Cheddar is one of the few news outlets that focuses specifically on live news for streaming audiences. While its exact audience numbers are unknown, it is hoping partnerships like the one announced today will help broaden its reach amongst news consumers that are "cutting the cord," or ditching their cable packages for cheaper, digital bundles.
"With the launch of Cheddar Big News, we now have a national news and a business news network," says Cheddar President Jon Steinberg.
"Our competitors are Fox with Fox News and Fox Business, and NBCU with MSNBC and CNBC. We are a peanut compared to these mighty peanut trees, but then again we are only two years into this. And platforms like YouTube TV mean the playing field is now open to new athletes like us," he added.
Cheddar Big News will launch on YouTube TV and head later to Dish's Sling TV and Philo. It will have several new content partners — AccuWeather for weather and Stadium, VSiN, and FanSided for sports — and a major advertising sponsor, The Coca-Cola Company.
Cheddar is currently available on most major digital video distribution channels, including Sling TV, Amazon, Comcast X1, Facebook and Twitter. The network says it reaches 60% of smart TVs in the U.S.
Go deeper