Trump to give drug pricing speech later this month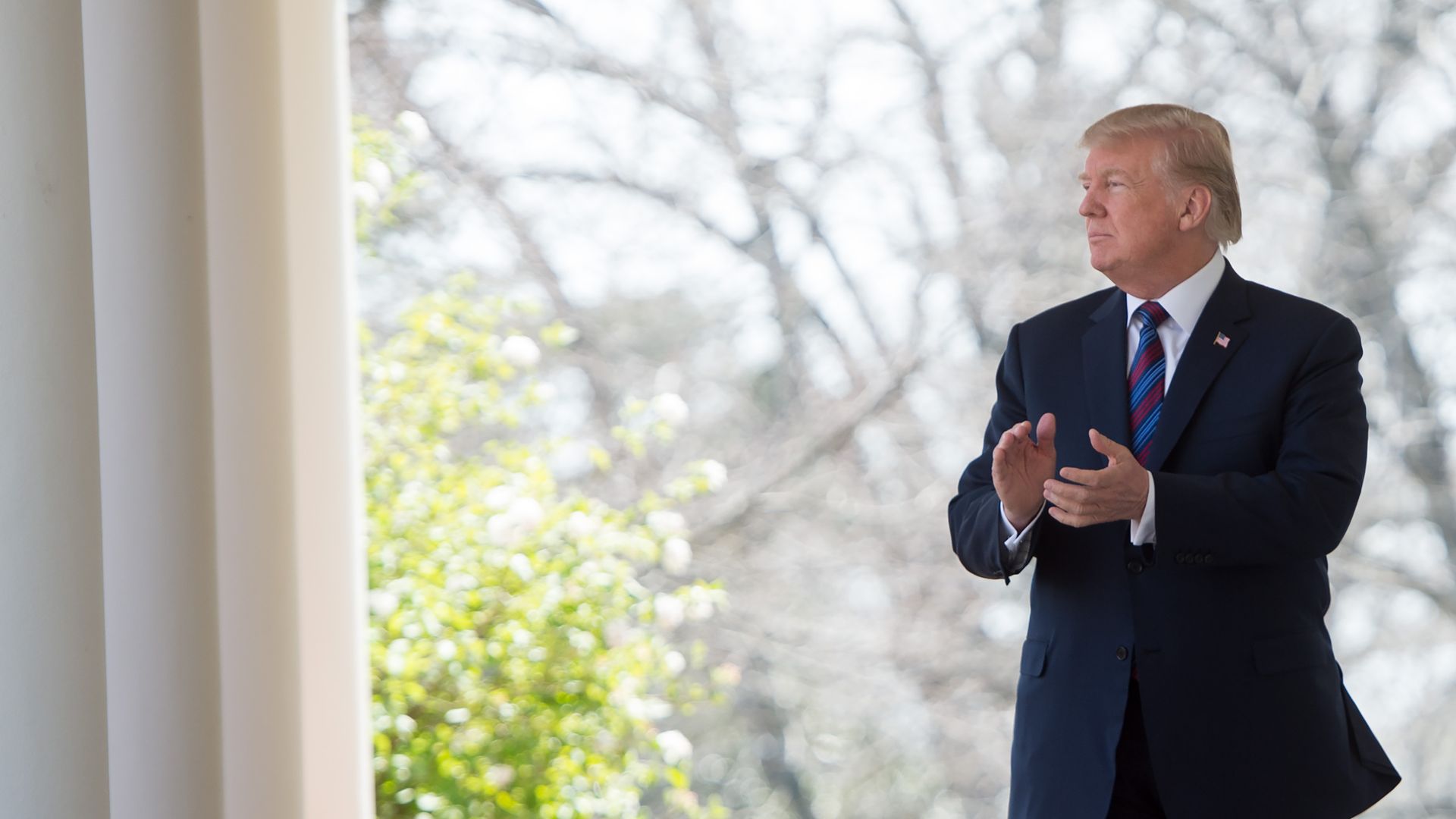 President Trump is set to give a speech on prescription drug prices on April 26, Axios has learned, though the date could change. The speech will coincide with a rollout of a request for information (RFI) from the Department of Health and Human Services on different drug price policy ideas, according to Deputy White House Press Secretary Hogan Gidley. Trump will also talk about drug price proposals included in the president's budget.
Why it matters: This was a major campaign issue for Trump — and the White House has been accused of not taking action on the issue. It's a concern for both Republicans and Democrats and action is likely to be popular with voters. However, it's worth noting that the request for information isn't a concrete policy change and it is unclear what will be in it.
Go deeper