Michael Cohen's third client: Sean Hannity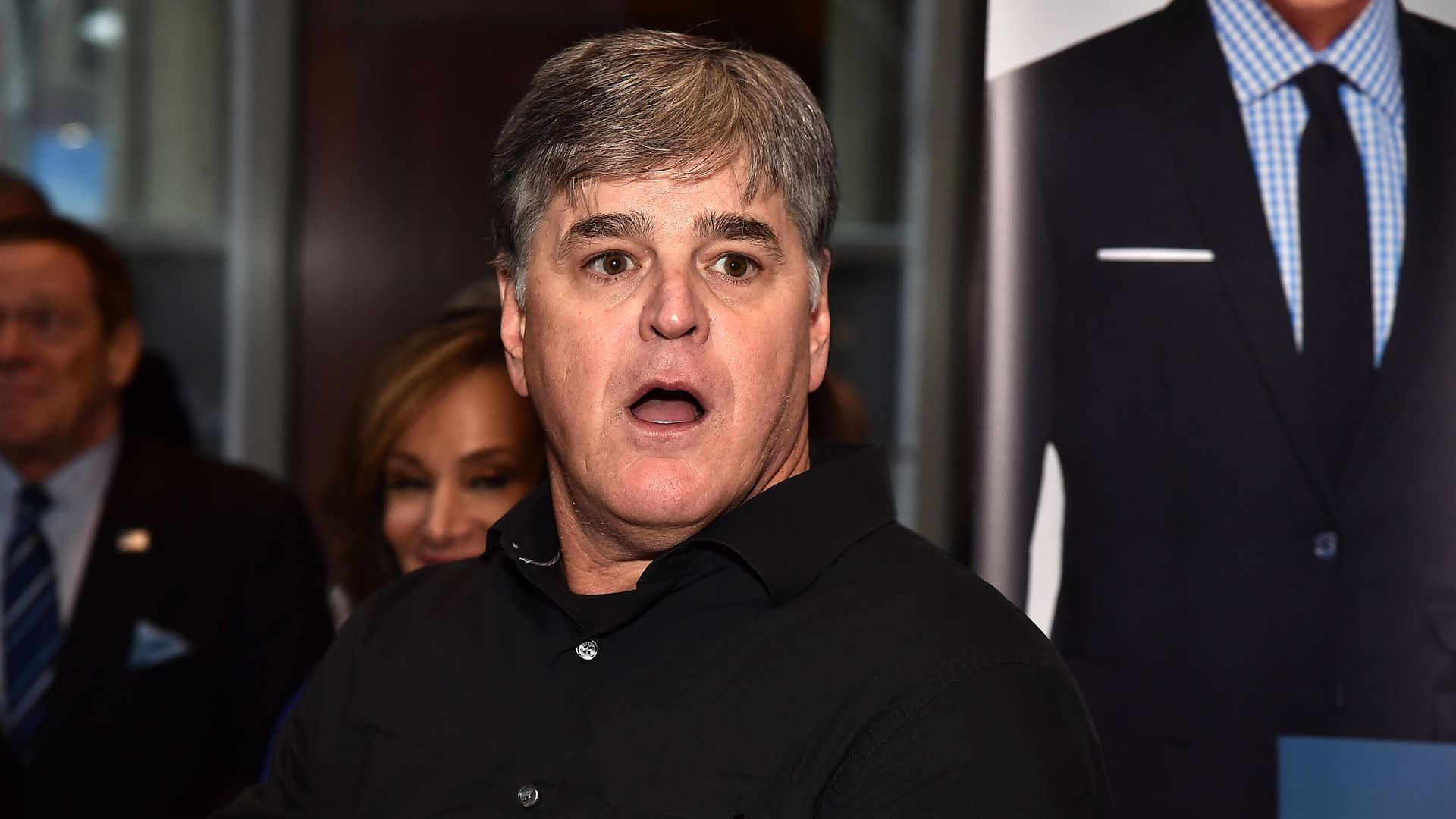 Sean Hannity was revealed as Michael Cohen's mystery third client in a Manhattan federal court proceeding today — after the judge ruled that the client's identity must be disclosed. Hannity later denied that Cohen had ever represented him "in any matter."
Why it matters: If Hannity was one of Cohen clients, he failed to disclose that information when covering the Cohen raid on his Fox News program.
"Michael Cohen has never represented me in any matter. I never retained him, received an invoice, or paid legal fees. I have occasionally had brief discussions with him about legal questions about which I wanted his input and perspective. ... I assumed those conversations were confidential, but to be absolutely clear they never involved any matter between me and a third-party."
— Sean Hannity
on Twitter
Monday
The backdrop: Cohen was in court today in an attempt to prevent federal prosecutors from accessing documents and electronic devices obtained in a raid of his home and offices last week. In a previous court filing, Cohen said that he had given legal counsel to three clients in the past year, including President Trump and former RNC official Elliott Broidy. The judge revealed Hannity to be the third client on Monday.
Sign up for Axios newsletters to get our smart brevity delivered to your inbox every morning. 
Go deeper