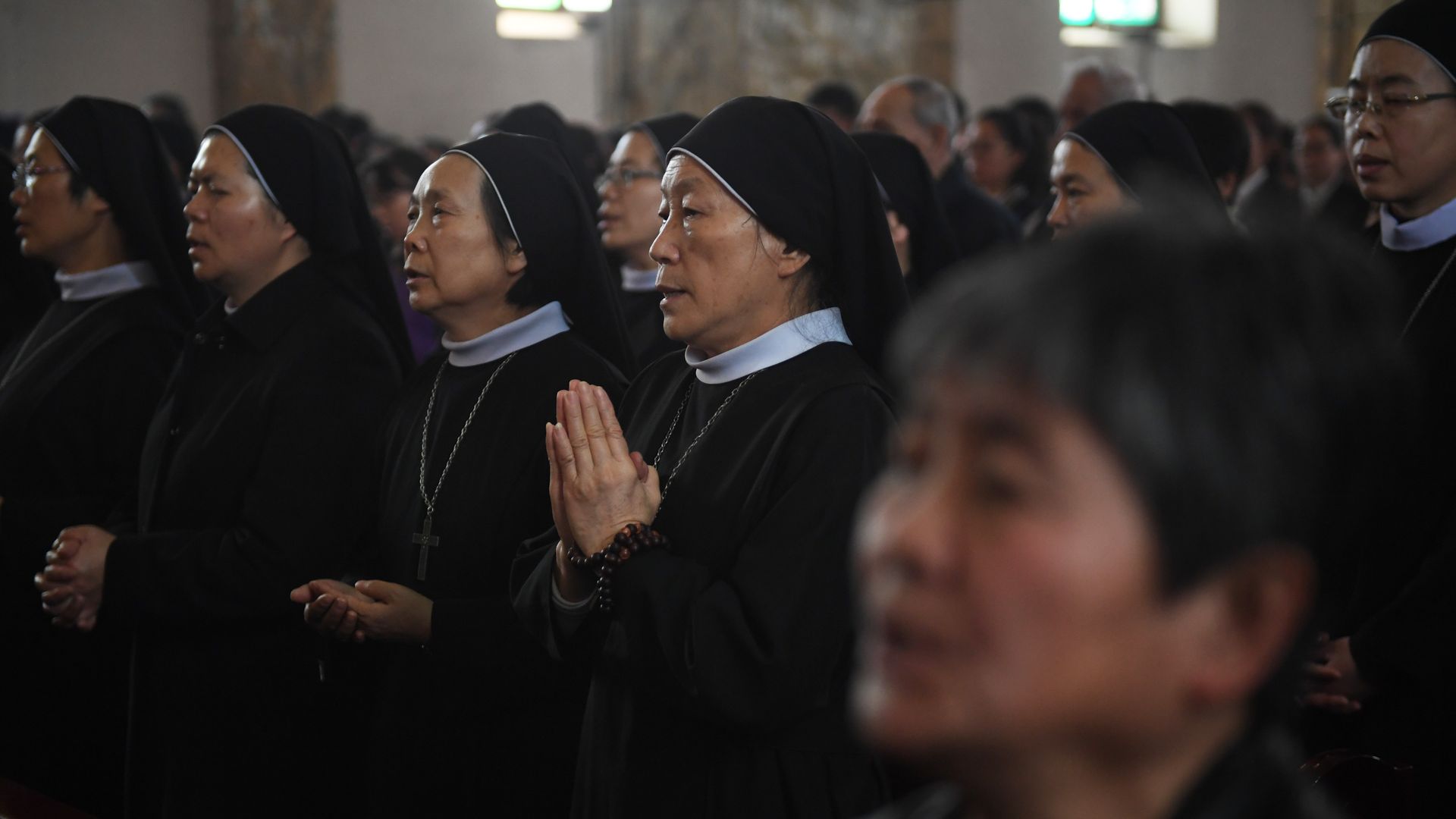 "The American family [Charlotte, N.C.] of a prominent Chinese Christian pastor is asking for leniency after he was sentenced to prison for missionary work as the atheist ruling Communist Party exerts greater control of believers," AP's Yanan Wang reports from Beijing.
Why it matters: "Analysts say the government increasingly views Christianity's rise in China as a threat to its rule, and may be using prominent figures such as Cao as an example to intimidate nascent movements."
For years, the Rev. John Sanqiang Cao "would cross the river on a narrow bamboo raft from a tree-shrouded bank in southern China into neighboring Myanmar, carrying ... notebooks, pencils and Bibles."
On March 5, 2017, "Cao and a teacher were on a raft returning ... when they saw Chinese security agents waiting for them on the shore."
The 58-year-old Christian leader "quickly threw his cellphone into the water, protecting the identities of more than 50 Chinese teachers he had recruited."
"But Cao himself could not escape. He was sentenced last month to seven years in prison for 'organizing others to illegally cross the border' — a crime more commonly applied to human traffickers."
"His American sons ... have not been allowed contact with him."
Go deeper