The 2018 Pulitzer winners for journalism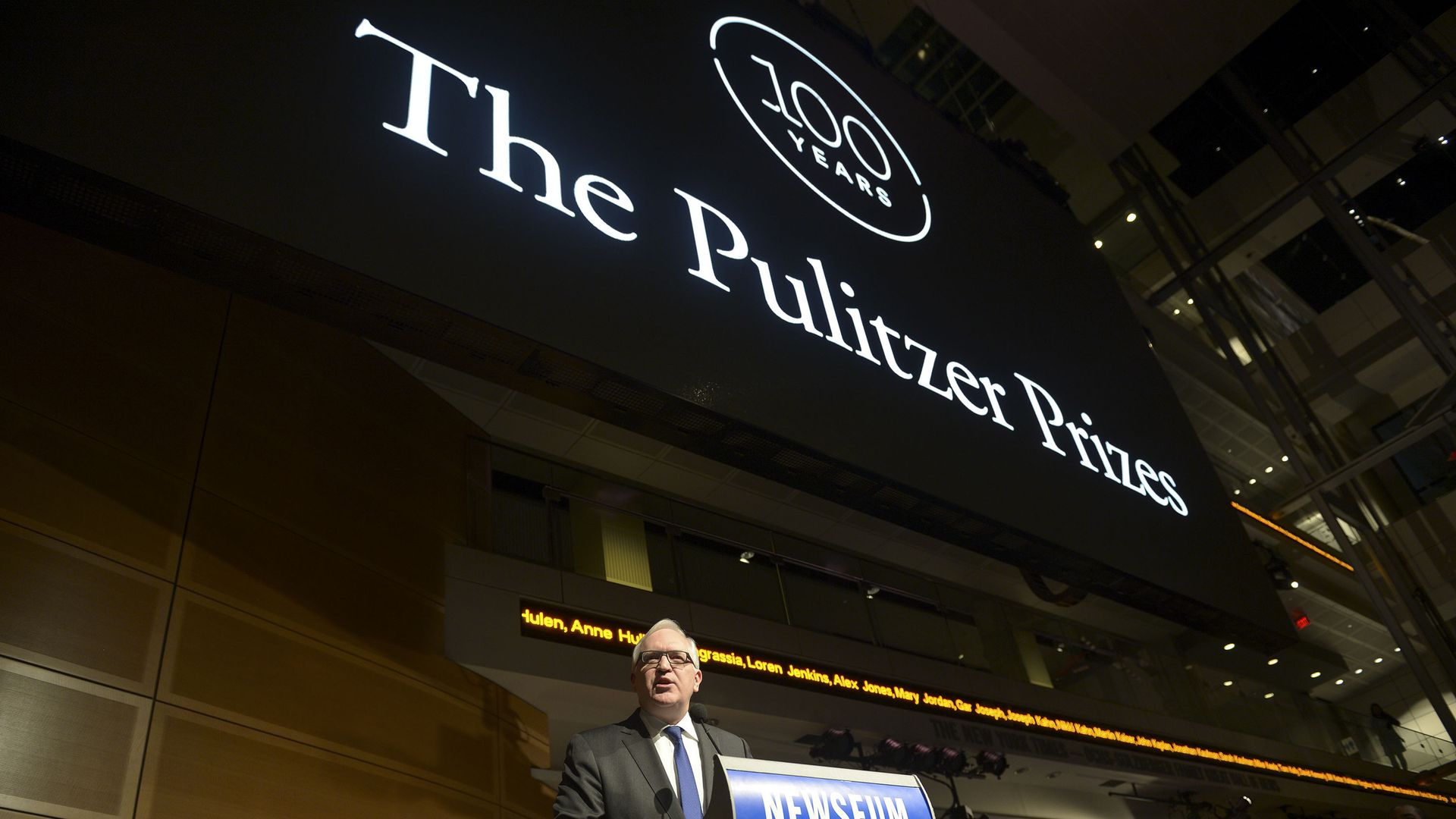 The 2018 Pulitzer Prize winners were announced Monday.
The big winner: The New York Times won the most awards with three prizes for Public Service, National Reporting and Editorial Cartooning. It won the most awards last year as well.
The #MeToo Winners: The New York Times and The New Yorker's groundbreaking pieces on Harvey Weinstein's history of sexual harassment won the Public Service Award.
The Russia Winners: The staffs of The New York Times and Washington Post, for expertly detailing the Russian interference in the 2016 election and its connection to the Trump campaign won the National Reporting award.
Full list of winners in journalism.
Public Service (1917-present)
Winner: The New York Times and The New Yorker (Harvey Weinstein)
Breaking News Reporting (1998-present)
Winner: The Staff of the Press Democrat, Santa Rosa California (Wildfires)
Investigative Reporting (1985-present)
Winner: Staff of The Washington Post (Roy Moore)
Explanatory Reporting (1998-present)
Winner: Staffs of the Arizona Republic USA Today (Border Wall)
Local Reporting (1948-1952, 2007-present)
Winner: Staff of the Cincinnati Enquirer (Heroin epidemic)
National Reporting (1948-present)
Winner: Staffs of The New York Times and Washington Post (Russian interference 2016 election and connection to Trump campaign)
International Reporting (1948-present)
Winner: Clare Baldwin, Andrew R.C. Marshall, Manuel Mogato, Reuters (Killing campaign behinds the Philippines President war on drugs)
Feature Writing (1979-present)
Winner: Rachel Kaadzi Ghansah, freelancer GQ, Portrait of Dylan Roof
Commentary (1973-present)
Winner: John Archibald, Alabama Media Group
Criticism (1973-present)
Winner: Jerry Saltz, New York Magazine
Editorial Writing (1917-present)
Winner: Andie Dominick, Des Moines Register (medicaid privatization)
Editorial Cartooning (1922-present)
Winner: Jake Halpern and Michael Sloan, Freelances for New York Times
Breaking News Photography (2000-present)
Winner: Ryan Kelley, Daily Progress Charlottesville Virginia (Protest car impact)
Feature Photography (1968-present)
Winner: Photography staff of Reuters
Go deeper