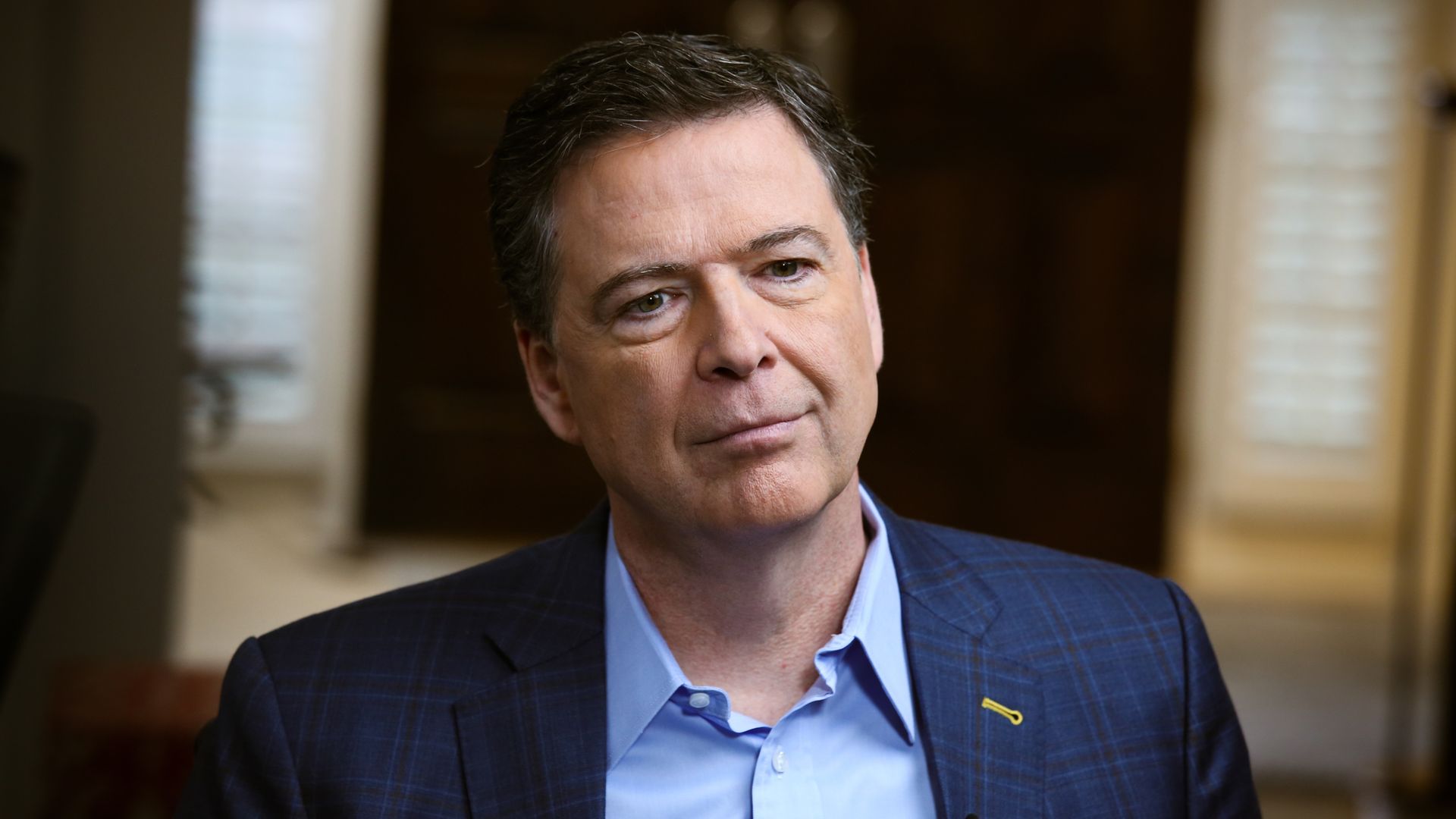 The WashPost's front page has a tough-ish review of James Comey's "A Higher Loyalty," out Tuesday — "How does Comey live up to 'ethical leadership' he extols?" by book critic Carlos Lozada.
The key line: "Comey cops to petty misdeeds ... But when the stakes rise, self-examination diminishes."
"Trump ... lurks in Comey's schoolboy battles with bullies ... 'All bullies are largely the same ... They threaten the weak to feed some insecurity that rages inside them.'"
Comey, on his days battling mafia families as U.S. attorney in Manhattan: "As I found myself thrust into the Trump orbit, I once again was having flashbacks to my earlier career as a prosecutor against the Mob. The silent circle of assent. The boss in complete control. The loyalty oaths. The us-versus-them worldview. The lying about all things."
"Comey's own ethical leadership suffers most in the book's treatment of his one-time boss, former attorney general Loretta Lynch."
Another key passage from Comey's book, noted by Lozada:
"I've prosecuted and overseen many cases involving obstruction of justice, but in this case, I am not the prosecutor. I am a witness. I have one perspective on the behavior I saw, which while disturbing and violating basic norms of ethical leadership, may fall short of being illegal."
Chris Matthews tells Axios' Mike Allen, in advance of a special he narrates at 9 tonight on MSNBC, "Headliners: James Comey":
"James Comey is the most politically significant FBI Director since J. Edgar Hoover. He may end up more important to American history than Donald Trump."
Go deeper