Axios expert voices: Big minds on the Syria strikes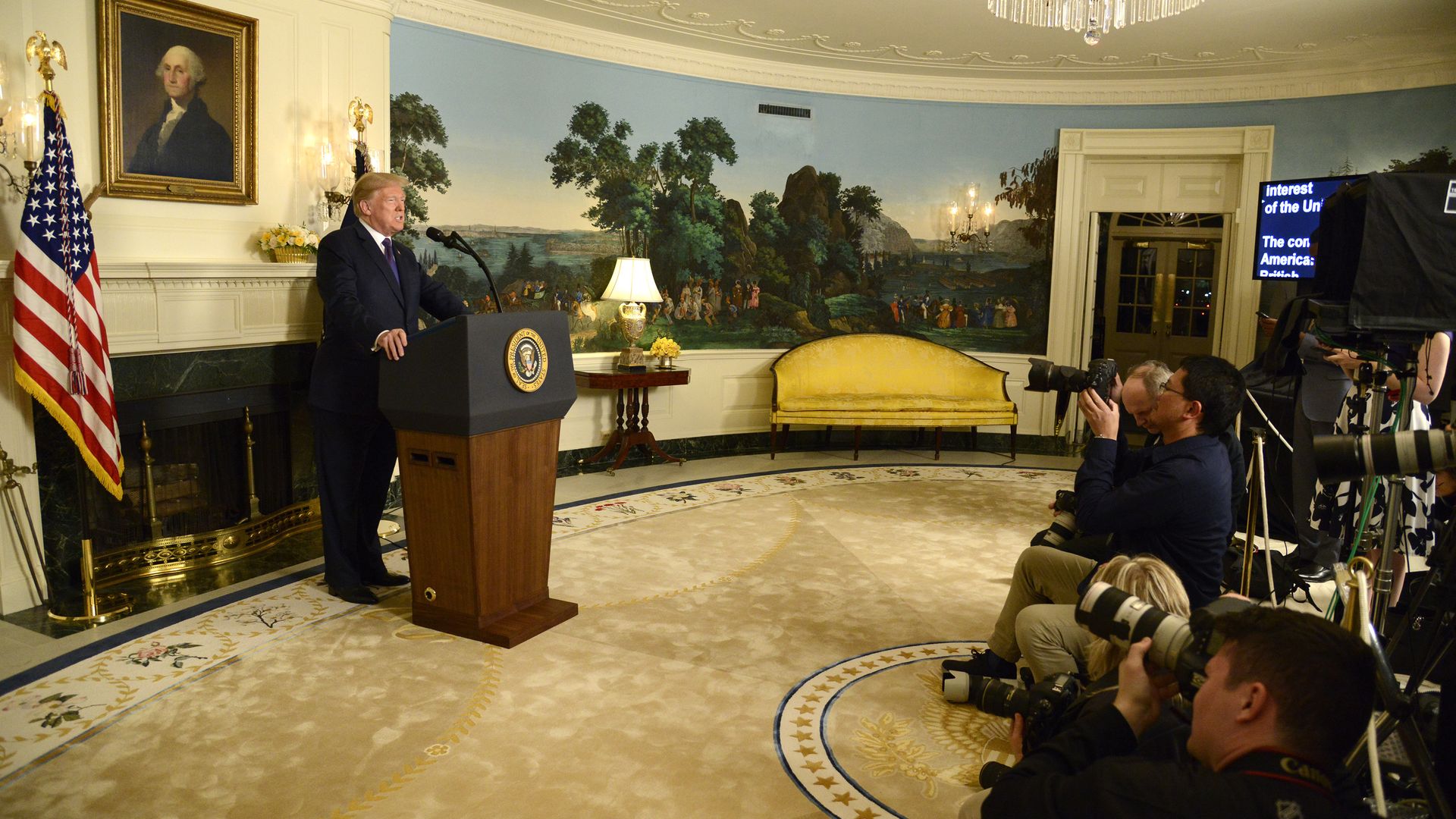 I asked two of the country's top foreign-policy voices to help Axios readers interpret the strikes on Syria:
CFR President Richard Haass said he thinks President Trump "was right to attack CW-related sites to send the message that CW use is unacceptable and will bring punishment."
Ian Bremmer, president of the Eurasia Group, called it "a notable escalation —more strikes than a year ago," and part of a coalition.
Haass added the strikes "were not intended to unseat the Assad regime or to directly protect the Syrian people. The President's statement reinforced such realism. "
Haass said: "[W]hat took place sheds little additional light on the future of U.S. policy toward Syria. ... I would have liked him to have fleshed out something of a Syria strategy, including keeping modest levels of U.S. force in country for the foreseeable  future and providing humanitarian assistance."
Ian Bremmer points out that the joint action with London and Paris makes Russian or Iranian retaliation more challenging.
Bremmer said he'd be stunned to see direct Russian military retaliation, since "for all the headlines, this wasn't a particularly risky maneuver." 
Bremmer said Trump gets to show he's no Obama "on red line issues — which will once again be broadly popular internationally."
What's not going to change, per Bremmer: The U.S. "has marginal influence on the ground and that's not going to change."
Bremmer said the bigger concerns "seriously deteriorating" U.S. relations with both Russia and Iran, which is mostly about other issues, like Russian cyber interference and doubt about the Iran nuclear deal.
The strike on Syria "further complicates both."
Go deeper