Progressive group's tax campaign in Iowa should worry Republicans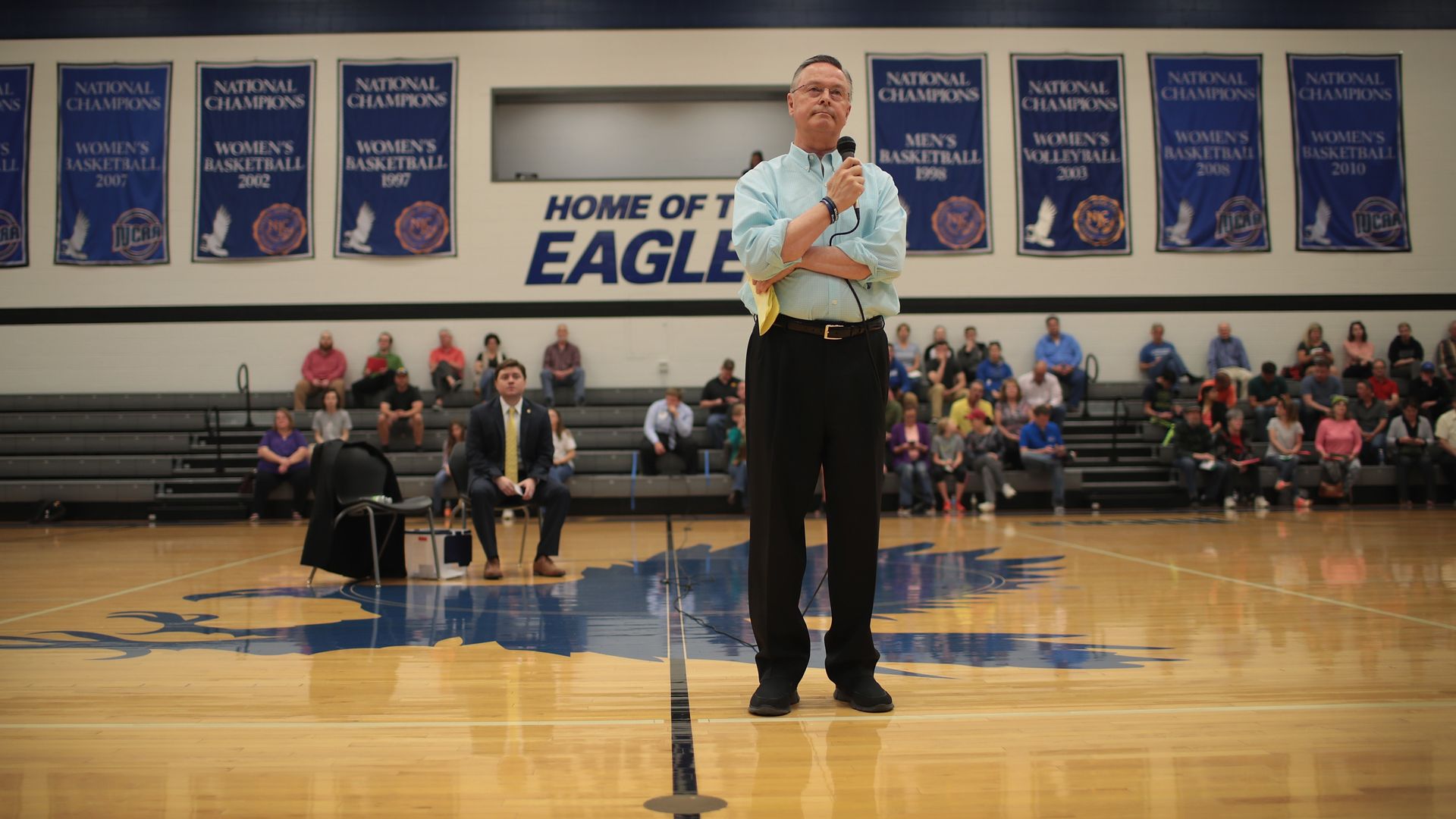 Republicans are starting to see that campaigning on tax reform might not be enough to keep control of the House in November.
State of play: Iowa Rep. Rod Blum's disapproval rating on taxes has gone from 28% to 40% since August, per a new Not One Penny study. And in Pennsylvania, Republicans backed off campaigning on the GOP tax plan in the final days ahead of the PA-18 special election. Progressive groups like Not One Penny are using this to argue that Democrats can win over voters if they make the argument that the tax law benefits millionaires, corporations and incumbent Republicans.
Why this matters: Iowa's first congressional district is the quintessential Obama-Trump district that Democrats are trying to take back — it went 56% for Obama in 2012 and 48% for Trump in 2016. The results show how Democrats' continued attacks on the GOP tax plan can weaken Republicans' main campaign talking point in some districts.
By the numbers:
Not One Penny's survey results were compiled after their six-figure, 100-day ad campaign targeting Rep. Blum on taxes.
Blum's unfavorable margin doubled to 19 percentage points over the course of the campaign and 43% of independent voters now view him unfavorably.
The other side: Half of all voters in the 10 states that voted for Trump but have Democratic senators say the economy is better off now than it was a year ago. And in nine of the states majorities approve of the GOP tax law.
Go deeper