Japan is cautiously encouraging Trump on TPP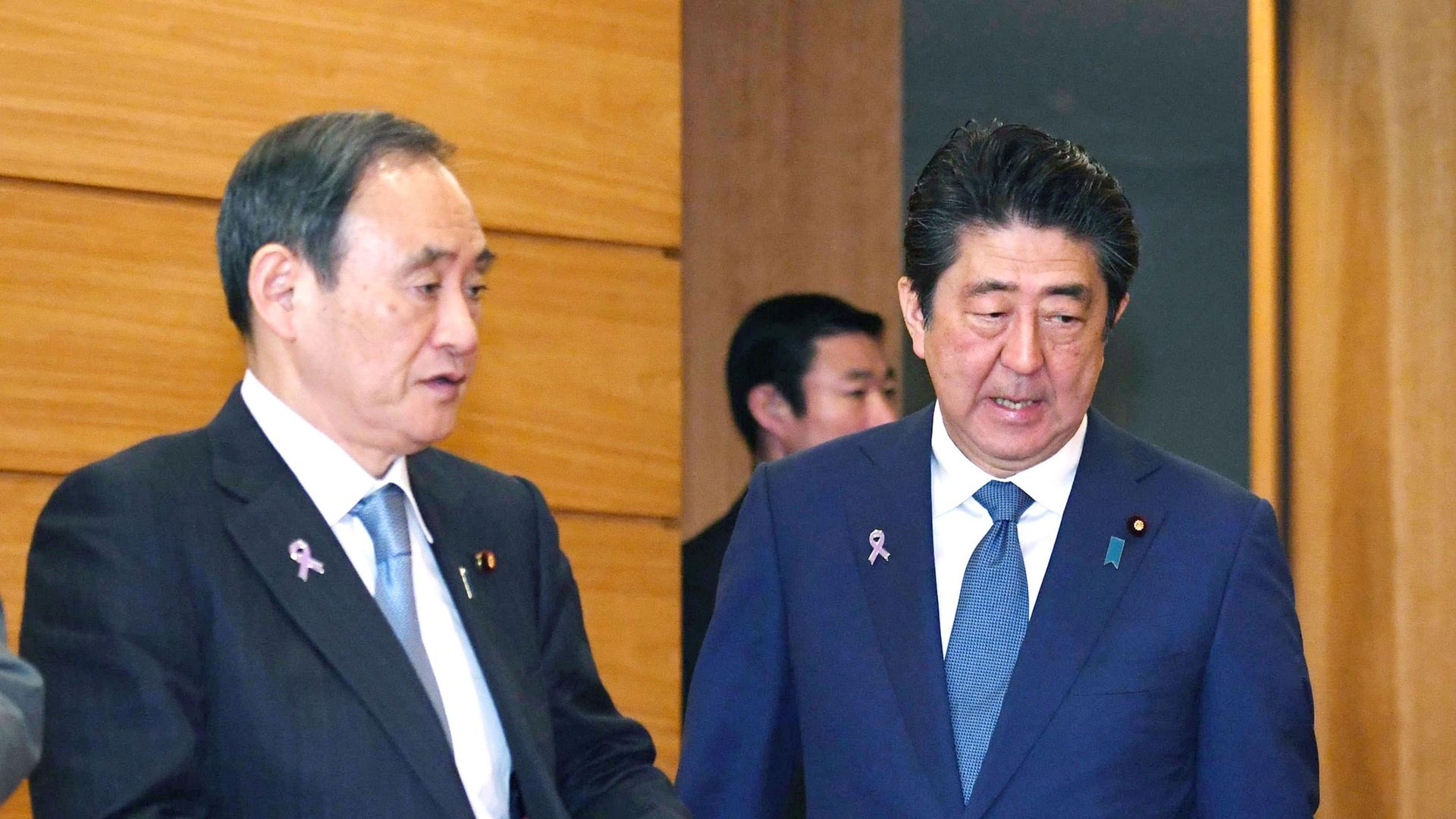 "With regard to the reported comment by the President, if his reported instruction is something that reflects President's understanding of the significance and effects of TPP, I would welcome this ... At the same time, the basic stance of the GOJ to make every effort to realize the early ratification of the TPP11 remains the same."
— Yoshihide Suga, Japan's chief cabinet minister, to reporters in Tokyo
The backdrop: A top Japanese diplomat told Axios earlier this week that Tokyo "would welcome the U.S. anytime back to TPP," but the Japanese government was frustrated when the U.S. left the TPP last year. President Trump tweeted on Thursday that Japan, a close ally, "has hit us hard on trade for years."
Go deeper