Google's new book search deals in ideas, not keywords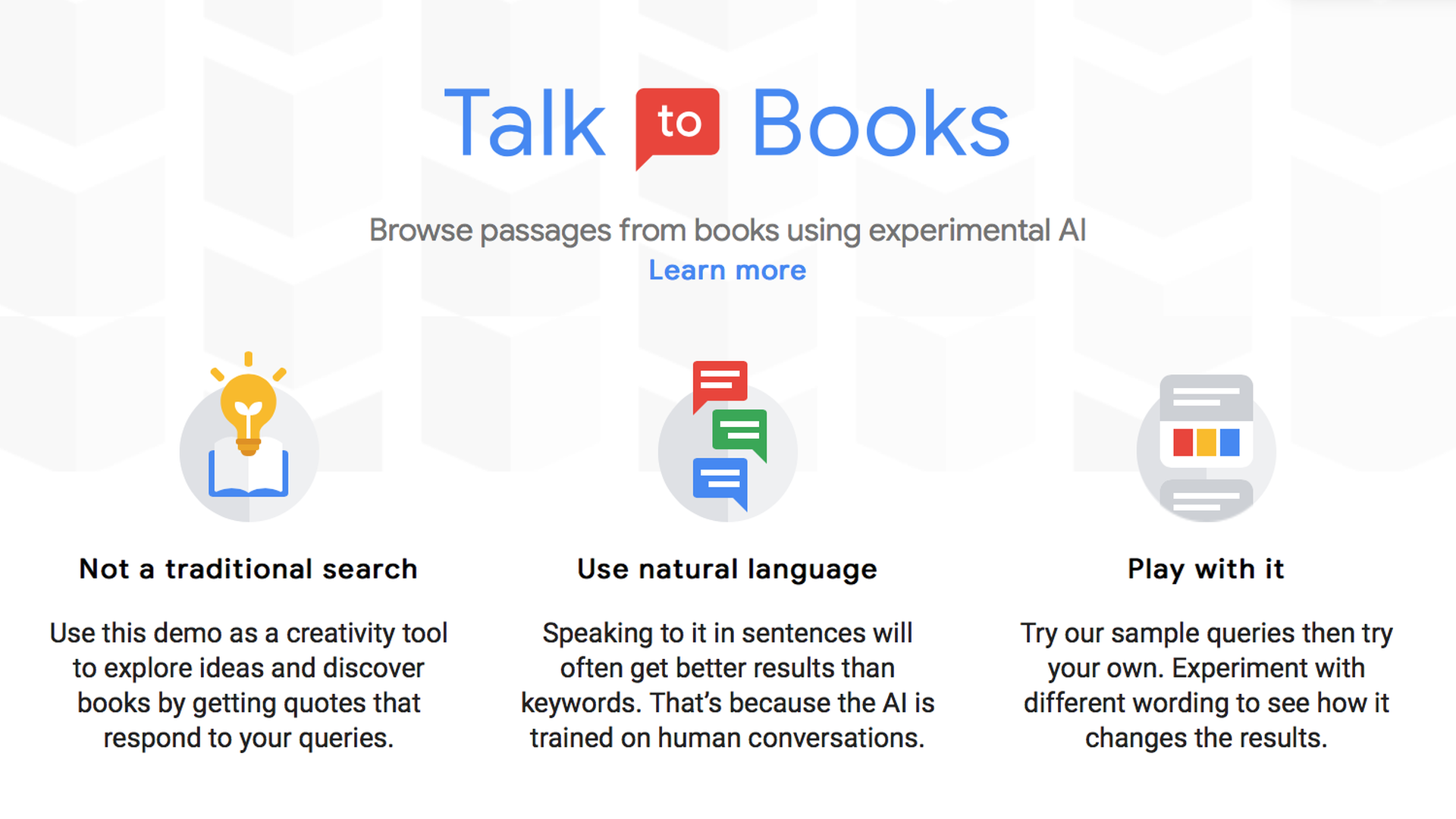 A new Google project called called "Talk to Books" provides answers to questions by drawing on a library of more than 100,000 books.
Tech pioneer and Google Research director of engineering Ray Kurzweil debuted the project at the TED conference in Vancouver, and explained that it differs from traditional search by relying on semantics rather than keywords.
Why it matters: Keyword search is great when you're hunting down a specific piece of information, but Google — and digital technology in general — still has a long way to go when it comes to connecting ideas and answering questions with complete thoughts.
The Talk to Books site explains, "When you type in a question or a statement, the model looks at every sentence in over 100,000 books to find the responses that would most likely come next in a conversation."
Kurzweil said that Google was releasing the tools used to build the experimental project as open source software.
Go deeper