Updated Apr 13, 2018 -

World
Gaza protests continue with no end in sight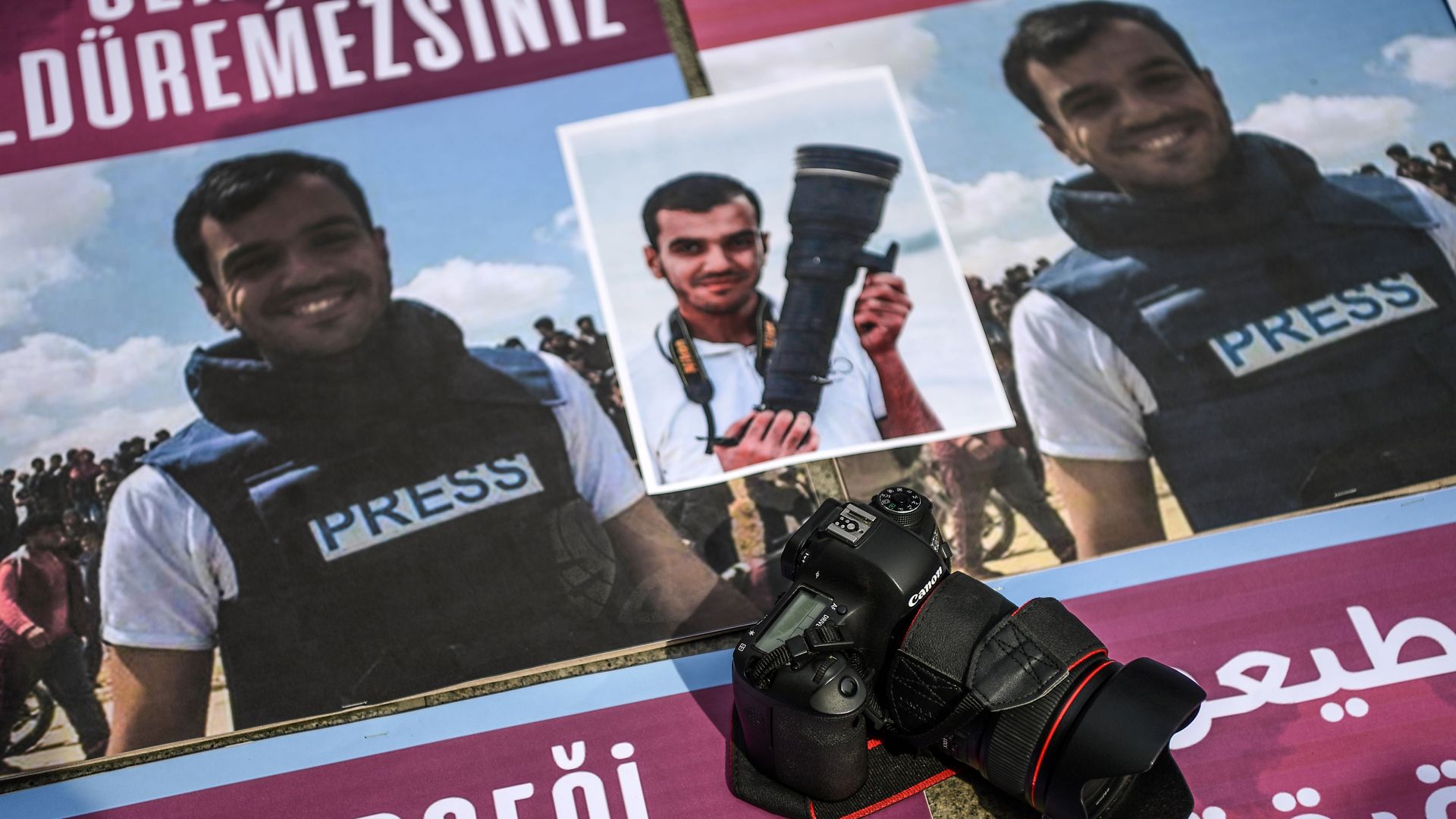 Palestinian protests continued for the third consecutive Friday along the Israel–Gaza border, resulting in another 163 Palestinians injured.
The demonstrations began as a grass-roots movement around the March of the Return. But Hamas, seeking to distract from its own mismanagement, has since assumed a key organizational role, taking advantage of Palestinian suffering and Israeli militarism to renew attention on the conflict. For its part, Israel is determined to prevent massive breaches of the border fence, and its use of live fire has left 33 Palestinian dead and over 1,300 injured since the campaign began.
The bottom line: This flare-up has become the bloodiest since the 2014 war. With no diplomatic recourse in sight, it's likely to get even worse.
The campaign has been orchestrated to coincide with a number of meaningful anniversaries, including Israel Independence Day, Nakba day and the opening of the U.S. Embassy in Jerusalem in May. As protests continue, Palestinian funerals will generate new waves of justified anger, feeding Hamas' campaign for popular mobilization — a more effective tactic than their use of high-trajectory weapons or tunneling.
Israel has threatened strikes against Hamas positions in Gaza if the demonstrations continue. Confrontations have not yet spread in any serious way to the West Bank or Jerusalem — which would certainly presage a more serious crisis — but the possibility remains.
The big picture: The chances of resolving the political issues underlying the conflict are slim to none. Most likely Israelis and Palestinians will continue to operate in a space between on-and-off confrontation and largely futile efforts to promote a two-state solution, which remains at once too important to abandon and too difficult to implement.
Aaron David Miller is vice president for new initiatives and director of the Middle East Program at the Wilson Center.
Go deeper