U.S. refugee policy on the line in Pompeo confirmation hearing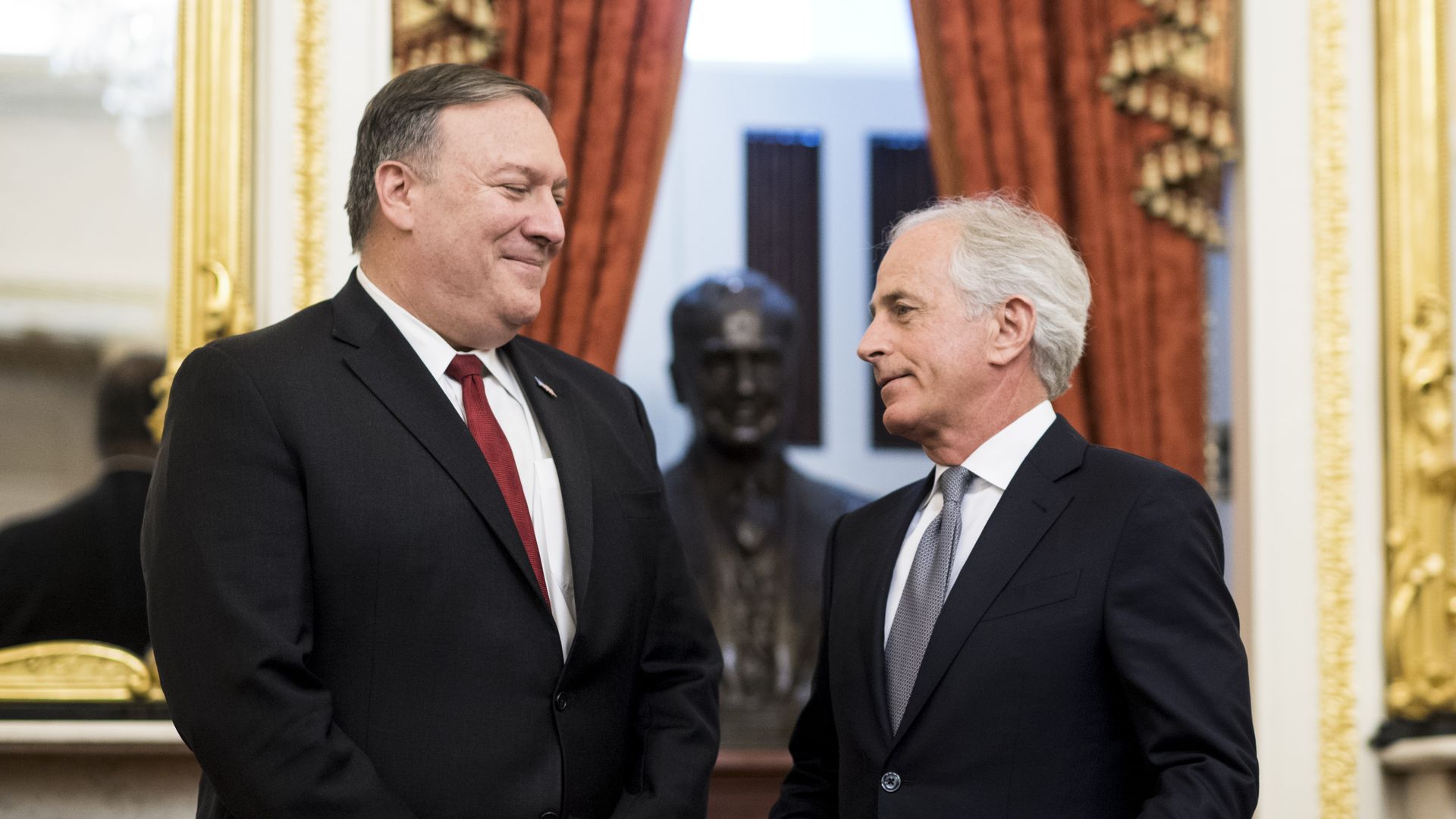 Mike Pompeo's Senate hearing today, to assess his fitness for the office of Secretary of State, comes at a tense moment of global conflict and displacement. If confirmed, he will lead the department that oversees U.S. admission and resettlement of refugees and manages contributions of lifesaving relief and assistance.
Why it matters: These issues are particularly critical in Syria, where renewed violence is likely to exacerbate the already abysmal humanitarian situation. Pompeo's policies will have real implications for millions of people in Syria and neighboring countries — and for an international system badly strained by the years-long civil war.
The next Secretary of State will also be influential in shaping what role the United States plays in hammering out a Global Compact for Refugees. World leaders are nearing the finish line on that two-year effort, and the new framework — which will guide responses to displacement for years to come — is expected to be adopted when they convene in New York in September. With three rounds of formal consultations left, American input could be consequential.
In the past, however, Pompeo has opposed refugee policies he views as lax. While in Congress, he cosponsored a bill that would have banned all refugees — immediately, and with no exceptions — from entering the U.S. The measure, put forward in the wake of the mass shooting in Orlando, would have gone even further than Trump's campaign trail proposal to restrict Muslim immigration.
The bottom line: Secretaries of State have enormous influence over how the United States responds to refugees. That's especially the case right now. If Pompeo's past is prelude, he's not likely to be a forward-leaning player. That's a shame, since the lives and futures of more than 22 million of them — not to mention the enlightened self-interest of the U.S. — are at stake.
Jessica Brandt is a fellow in foreign policy program at the Brookings Institution.
Go deeper